Crypto Mining
A new Ravencoin fork: Ritocoin (X21S) – T-Rex 0.8.3, WildRig Multi 0.13.4
When Ravencoin was launched there was not much information about the project. There was no roadmap, no whitepaper and not an information about the team. Yet a large number of miners showed a lots of interest in mining Ravencoin. It was very exciting mainly because the coin name was cool, it was only CPU mineable at launch, featured a new algorithm that is specifically designed to resist ASICs and above all it was a fair launch with no ICO nor a premine. This project later turned out to be a huge success and it gave rise to many new coins.
The first Ravencoin fork was Pigeoncoin which modified X16R and introduced X16S hashing algorithm. Then came Motion coin and few other less known altcoins with all having one similarity and that is the PoW hashing algorithm. Now here is a new Ravencoin fork called Ritocoin which is neither using X16R or X16S but a newly created hashing algorithm called X21S.
Ritocoin – X21S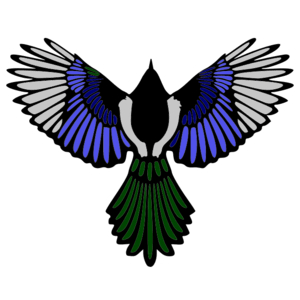 Ritocoin is a fork of Ravencoin which has almost same specifications as Ravencoin. It has got 1MB block size, block time is 1 minute, total coin supply is 21 Billion and the block reward is 5000 RITO with 1% dev fund. Moreover it also features asset functionalities and just like Raven: 500 RITO coins are said to be used to issue an asset on Ritocoin blockchain. The key changes of Ritocoin includes: A new Proof of Work hashing algorithm called X21s and an inclusion of masternodes. Both masternodes and asset functionalities are planned but is not yet coded in.
Now coming to X21s; this is a new hashing algorithm developed by Ritocoin and is similar to X22i used in SUQA mining. X21s is a chain of 21 different hashing algorithms. The first 16 rounds are same as X16S and followed by 5 additional algorithms. Also one of the algorithm in X21s is Lyra2z which reduces power consumption and keeps the GPU temperatures cool while mining.
X21s is ASIC resistant and the developer of this project have stated that they are fully committed towards preventing ASIC and FPGA from mining Ritocoin. Also for the sake of security they even planned to keep the coin's network inaccessible from hashpower renting service like NiceHash. One of the main focus of this project is to ensure that GPU miners will always have a fair chance to mine. Also the developer have mentioned that there will be periodic hard forks to keep the chain safe.
Masternodes, assets and mining Ritocoin
There is no information about the collateral amount needed for masternodes. Also the pre-announcement post on Bitcoin Talk states that the asset activation will occur at block height 50,000. Yes, you heard it right; pre-ANN.
To have a fair launch the developers have pre announced the coin and is launching today: Thursday, November 29th at 19:00 UTC. Now this is the most exciting part of all, mining a fresh coin at launch.
The source code is already released and at the time of writing this article the developer started compiling wallets. Block explorer is ready, mining pool is ready and even miners with support for X21s are also available. Since this coin is new you can even try mining solo. Anyways if you'd like to join a mining pool then join MinerMore (https://minermore.com/) which is the official launch pool.
If you own NVIDIA GPU then download the latest version T-Rex 0.8.3 miner which has support for X21s. For AMD; the developer of WildRig Multi is working on adding X21s algorithm which you can expect soon with the release of WildRig Multi 0.13.4.
T-Rex 0.8.3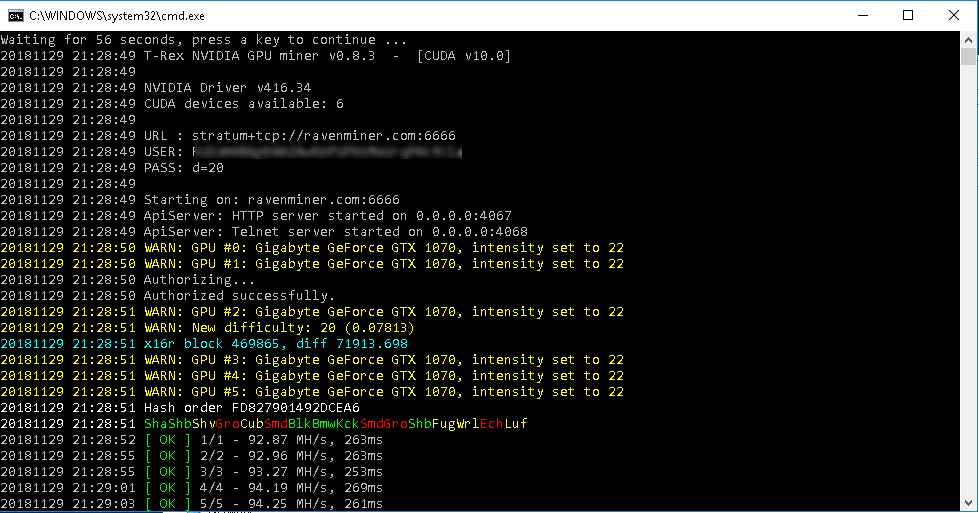 Just a day ago T-Rex released v0.8.2 with support for new Dedal PoW algorithm. Now the developer has come up with another new release T-Rex 0.8.3 by adding support for X21s algorithm (Ritocoin). In addition to this there is a new config parameter included in this version which you can find in the release notes.
Download T-Rex 0.8.3: https://github.com/trexminer/T-Rex/releases/tag/0.8.3
WildRig Multi 0.13.4
WildRig Multi is a AMD only miner with support for a number of mining algorithms. At the time of writing this article this particular version; WildRig Multi 0.13.4 was not released. However the developer was working on implementing X21s algo so anytime you can expect this. Once it gets released you should be able to find it on GitHub page
Download WildRig Multi 0.13.4: https://github.com/andru-kun/wildrig-multi/releases
Note: Both the above miners are closed source software's which contains a small development fee. Also before mining Ritocoin we advise you to do your own research. Actually there is not much to research. This is a brand new coin, the announcement page has very limited information about the project and the website is not that appealing. Currently the only interesting thing about this project is X21s and fair launch. Mining those early blocks are really fun but in the past we have seen many cryptocurrencies that messed up during the launch. One good example is Reef coin. Let's hope Ritocoin launch goes as expected.