Satoshi Converter / Calculator – Convert BTC or Satoshi to USD / EUR / AUD / GBP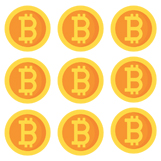 This is a simple calculator that converts BTC / Satoshis (0.00000001 ฿) to world currencies like USD / EUR / AUD etc. This live Satoshi converter not only converts but also shows the current value of Bitcoin or Satoshi in your currency.
Satoshi Converter
To use this calculator simply select your currency and enter the digits in the field below to know the value of Satoshi in your currency, or vice versa.
Every few seconds Bitcoin price gets updated in real-time so mostly you don't have to refresh values. For more coins and Bitcoin rates visit Coin Market Cap.
Current available Satoshi conversion pairs are:
BITCOIN / SATOSHI

to

USD / EUR / AUD / GBP / CNY / RUB / CAD / NZD / SGD / KWD / JPY / INR / SAR / KRW / CHF / AED.

More currency pairs coming soon.
---
Satoshi to BTC Conversion Table
Mostly units of Bitcoin are expressed in decimal exponents such as BTC (Bitcoin), dBTC (deciBitcoin or 0.10000000 BTC), cBTC (centiBitcoin or 0.01000000 BTC), mBTC (milliBitcoins or 0.00100000 BTC), uBTC (microBitcoin or 0.00000100 BTC), Finney (0.00000010 BTC) and Satoshi (0.00000001 BTC).
The smallest unit of Bitcoin is known as a Satoshi. Below is the table of units for Satoshi to BTC.
| Satoshi | Bitcoin | |
| --- | --- | --- |
| 1 Satoshi = | 0.00000001฿ = | A Satoshi |
| 10 Satoshi = | 0.00000010฿ = | Finney |
| 100 Satoshi = | 0.00000100฿ = | 1 Bit / μBTC (you-bit) or Micro Bitcoin |
| 1000 Satoshi = | 0.00001000฿ | |
| 10000 Satoshi = | 0.00010000฿ | |
| 100000 Satoshi = | 0.00100000฿ = | Milli Bitcoin (mBTC) |
| 1000000 Satoshi = | 0.01000000฿ = | Bitcent or Centi Bitcoin |
| 10000000 Satoshi = | 0.10000000฿ = | Deci Bitcoin |
| 100000000 Satoshi = | 1.00000000฿ = | A Bitcoin |
---
References:
Other Calculators
---