Crypto Converter – Cryptocurrency Calculator & Live Conversion Table
Live Cryptocurrency Price Calculator and Converter Tool with Real-time Conversion Table: Most reliable and efficient crypto conversion tool! Seamlessly convert any crypto to crypto. Its simple to use and the exchange rates are updated frequently.
Last Updated on Nov 24, 2023 at 8:00 AM UTC
Conversation Table
This conversion table with predefined values displays conversion results with latest exchange rate and with up to eight decimal places of accuracy. Quickly and easily see the conversion rate for various units like 0.01, 0.1, 1, 5, 10, 25, 100, 500, and 1000. See how your selected coins fare against each other.
Discover the most popular crypto to crypto trading pairs including Bitcoin, Ethereum, BNB, USDT, XRP, ADA, MATIC, SOL as well as other popular alt pairs. The links below will update the calculator and conversion table to reflect the currency of your choice, giving you up-to-date market rates and conversions for common trading pairs.
Popular Crypto to Crypto Conversions
Crypto converter / calculator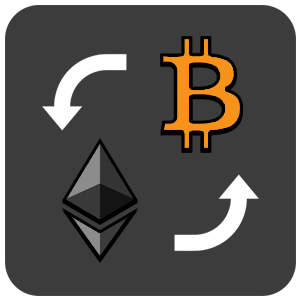 This crypto calculator allows you to instantly convert any crypto to crypto, and vice versa. Easily compare the value of one coin with another.
Simply choose your desired "from" and "to" currencies and enter the value you wish to convert. See the conversion results in an instant. Use the switch function to quickly switch between from and to currency to get the desired conversion rate.
What coins are available?
To allow conversion between any coin / token pair this tool currently supports almost every coins & tokens including the DeFi tokens. However note that we've excluded coins & tokens that are no longer being traded and has zero volume. More coins will also be added in the future as the space evolves.
Supported coins & tokens: 10000+
Explore more coins & tokens from the tools drop-down menu.
Note: The data is fetched from various exchange APIs and there may be slight variation in prices.
---
Additional Tools:
---