Wallets
Trust Wallet Beginners Guide & Review – How to use Trust Crypto Wallet
In order to push cryptocurrency adoption the number one thing developers should focus is on simplicity and ease of use. As more cryptocurrencies and decentralized applications are being build everyday it is important to have a universal wallet that gives users an easy and robust way to access them. Here we are going to review one such wallet known as Trust wallet.
There are many secure multicurrency wallets available out there and we've previously covered about Jaxx and Coinomi. However they are limited in terms of features. Whether you want to store crypto, send payments, invest in a new project or use DApps. You need a convenient all in one solution for all the different activities. Trust wallet is a mobile wallet and an all in one application that simplifies asset management.
In this beginners guide we'll show you how to download, create account and use Trust wallet. But before that lets quickly look at what is Trust wallet, how it works and its features.
Introduction to Trust wallet – Multi coin wallet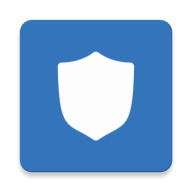 Trust wallet is a mobile wallet application that is designed with focus on simplicity and ease of use. It is a community driven, open source multi currency wallet where you can store vast majority of cryptocurrency coins and tokens.
Not only it provides an easy, convenient way to manage all your cryptocurrencies from one place. But with Trust wallet you are in full control of your private keys and since it is a mobile wallet you'll have constant access to your funds, on the go. Moreover it works great with decentralized exchanges.
How it works?
Trust wallet was acquired by Binance in 2018 and is currently the official wallet of Binance.
While it is acquired by a centralized exchange the wallet itself is decentralized. Meaning users control their wallet and the private keys are stored on users own device. Moreover the wallet is open source and community driven. Anybody can be part of it, review the code and contribute to the development.
This app allows developers to build wallet and DApps natively without having to worry about low level implementation details. This is why most blockchain developers these days; instead of developing an official wallet for their project they use universal multi coin storage solution like Trust wallet.
Trust wallet does not hold crypto in your wallet. What it does is it gives users access to it. The wallet simply acts as a bridge that connects to individual blockchains via their nodes.
Features:
Other than allowing you to just send, receive and store wide range of cryptocurrencies it offers numerous other functionalities such as:
Buy Crypto:
Trust wallet have partnered with several payment networks such as Simplex, MoonPay, Wyre and Mercuryo.
They've integrated their service within the app to allow purchase of cryptocurrencies. Users can buy Bitcoin, Ethereum and various other cryptocurrencies using credit / debit card at best rates possible.
View Real-time Prices:
You can view the prices of Bitcoin, Ethereum, Altcoins and ERC 20 tokens in real time from the wallet itself. Also you can view market cap, price timelines and trading volumes right from one place.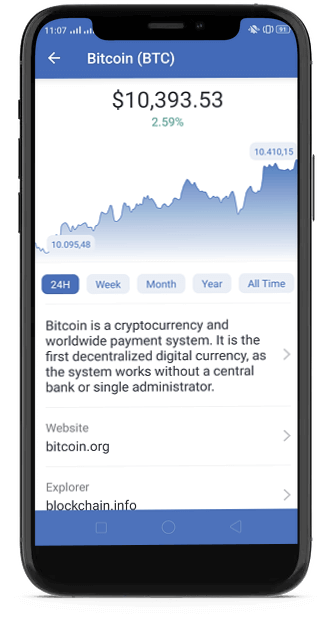 Swap / Exchange Instantly:
Trust wallet has a build in swap and exchange functionality. You can easily and instantly convert your crypto anytime. You don't have to fill any form or verify KYC.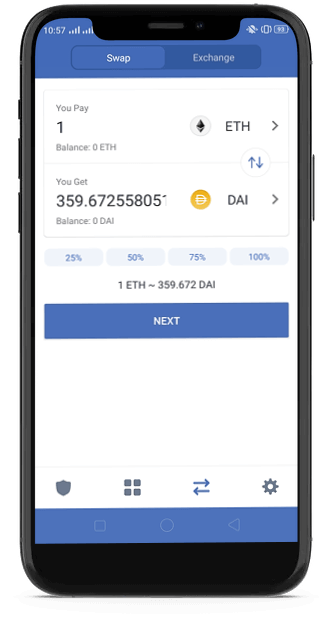 Without leaving the app you can exchange and trade crypto anytime with ease.
Stake & Earn Crypto:
One of the unique feature Trust wallet has and other multi currency wallets lack is the functionality to stake and earn crypto.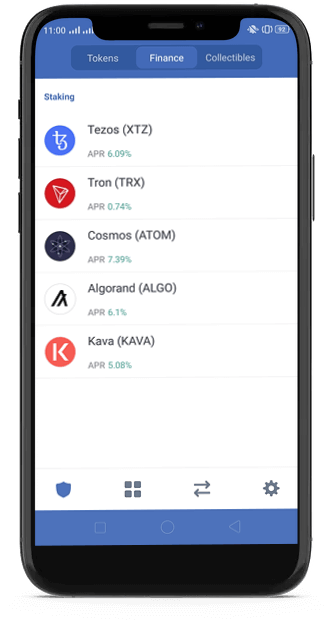 In contrast to just holding crypto, stacking puts your assets to work and generates income while you sleep. It is similar to how you earn interest for holding money in your bank account.
Now not all coins can be staked. Only those that uses Proof of Stake model can be staked such as: Cosmos (ATOM), Tezos (XTZ), VeChain, Callisto, Kava, Algorand, TRON, TomoChain etc.
Browser for DApps:
Another unique feature is that Trust wallet includes a build in Web3 browser for DApps (Decentralized Applications). It allows you to explore and interact with decentralized internet safely and seamlessly right from the Trust wallet app.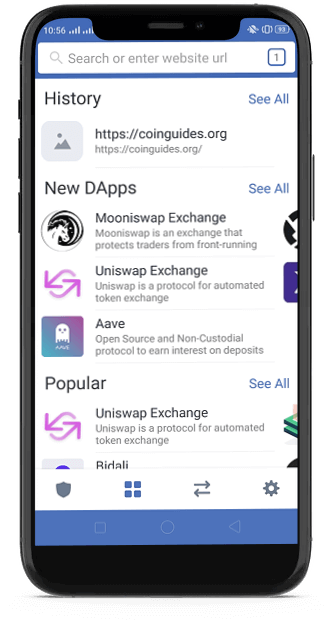 Since it is ERC20 compatible and has the ability to provide secure connection to Ethereum network it has become the most favorite mobile Ethereum wallet for many users.
Supported Coins / Tokens
Trust wallet supports all major cryptocurrencies. You can store vast majority of coins and tokens on this mobile wallet app.
Here are the list of supported coins on Trust wallet.
Bitcoin (BTC)
Ethereum (ETH)
Litecoin (LTC)
Binance Coin (BNB)
Ripple (XRP)
Stellar (XLM)
Zcash (ZEC)
Dash (DASH)
TRON (TRX)
Bitcoin Cash (BCH)
Tezos (XTZ)
Cosmos (ATOM)
Ethereum Classic (ETC)
GoChain (GO)
POA Network (POA)
VeChain (VET)
Wanchain (WAN)
Callisto (CLO)
Kava (KAVA)
ICON (ICX)
TomoChain (TOMO)
Zcoin (XZC)
Kin (KIN)
Nimiq (NIM)
Thunder Token (TT)
Aion (AION)
Theta (THETA)
Dogecoin (DOGE)
Ontology (ONT)
Groestlcoin (GRS)
Qtum (QTUM)
Viacoin (VIA)
IoTeX (IOTX)
Ravencoin (RVN)
Zilliqa (ZIL)
Waves (WAVES)
Aeternity (AE)
Nebulas (NAS)
Decred (DCR)
Algorand (ALGO)
Digibyte (DGB)
Nano (NANO)
Harmony (ONE)
Other than the above list you can also store and manage any stable coins, BEP2, BEP20 and ERC20 tokens that are available on the market. We'll show you how to add custom tokens to your wallet later in this guide.
Alright! But is this wallet trustworthy and is it safe to store my crypto on this easy to use mobile wallet?
Is Trust wallet trustworthy & secure?
Mobile wallets in general are designed to provide a convenient, easy and fast access to cryptocurrencies. Trust wallet is best at this. One can store a wide range of cryptocurrencies and the wallet provides an easy access to them anytime, making asset management simple. But does it offer a reliable and secure storage solution for all your crypto?
Yes, they do. However do remember that the safety and security of your assets mainly depends on how you protect your wallet and your mobile device.
Here are the key security features of wallet that you should take note.
1. Private key management:
Unlike other third party wallets which stores private key on their servers Trust wallet stores this information locally on your device. So you retain full control of your private keys.
2. Universal backup solution:
Trust wallet uses industry standard to protect your private keys. For better security and convenience of managing multiple assets it utilizes recovery phrase which will be provided to you during the wallet creation process.
All you have to do is secure this 12-word recovery phrase to backup all your coins and tokens. If your mobile is lost, damaged, stolen or if you forget the password or even in future if Trust wallet goes out of business you can use the recover phrase on other wallets and recover your assets completely.
3. Encryption and passcode feature:
To prevent unauthorized access to your funds the wallet has a passcode feature. You can enable this security feature in settings. Once passcode is enabled you'll have to enter your passcode each time when you launch the wallet or access your funds. This protects your crypto against theft.
4. Open source:
As we said earlier this app is open source and the wallet code is available online for review. https://github.com/trustwallet
Anybody can audit the security of the wallet and take part in the app development.
5. Anonymity:
You are free to download, install and use the app without having to provide any of your personal details. This wallet does not collect any personal identification information.
Even when using the wallets inbuilt exchange the app does not collect or store your private data such as contact details or card information. Instead they are sent directly to the service providers through a secure connection.
Among the mobile wallet apps Trust wallet has the highest user rating of more than 4.5 stars. It offers the highest level of security and privacy.
With that said remember to only store coins and tokens on this wallet that you use for your everyday transaction. For long term holding consider hardware wallets like Ledger or Trezor.
Alright! Let's now see how to create and use Trust wallet.
How to create a cryptocurrency wallet using Trust Wallet.
Trust wallet is easy and straightforward to setup and use. However before you install here are few thing's to note.
First of all Trust wallet is only available as a mobile application and you can download this wallet for both Android and IOS devices. There is no Trust wallet desktop application. If you come across any then it could be a fake phishing site designed to steal crypto.
Always download Trust wallet from official sources:
Additionally this page contains some key points to protect your Trust wallet app: https://community.trustwallet.com/t/3-steps-to-protect-your-crypto-wallet/152
We suggest you to read it before you install and use the wallet.
Trust wallet setup / installation
Just follow the wallet's on screen instructions and you should be able to successfully install and start using the wallet. No guide is necessary. Anyways for crypto newbies we decided to make a quick guide on Trust wallet.
1. Go to the official website and download the Trust wallet app to your mobile.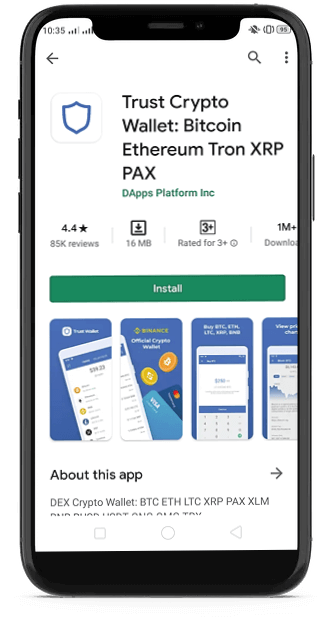 2. Once your wallet is installed, open the application and you'll find 2 options: 1. Create A New Wallet and 2. I already have a wallet. Since we are setting up a new wallet click on create a new wallet.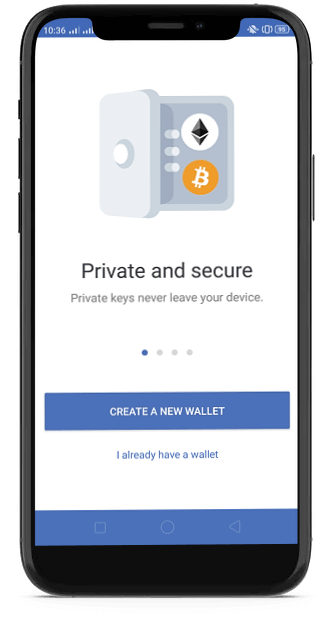 3. On the next screen read the Terms of Service and Privacy Policy and click continue.
4. Now on the next screen read and agree to the wallet backup / security tip and click continue.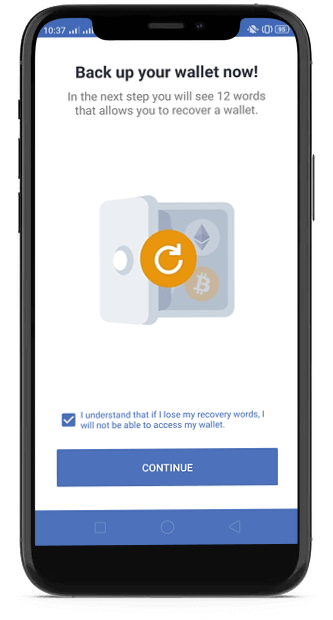 5. The wallet will then provide you with a 12-word recovery phrase.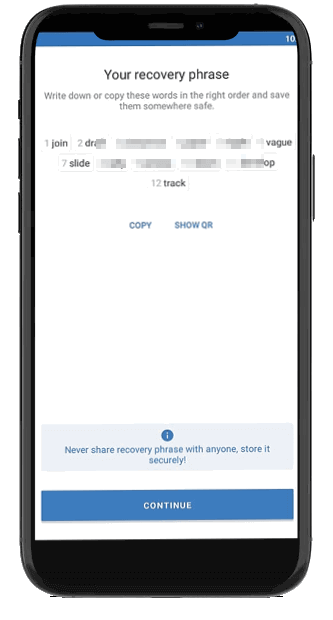 Note: It is strongly recommended that you write down your recovery phrase and store them offline in a secure vault. You can also store your seed word on password managers. Wherever you store them make sure the information is secure and is accessible for you in the future. Also ensure the order is correct.
You are solely responsible for your recovery phrase. If you lose it then you'll lose access to your wallet. Nobody will be able to help you recover your funds.
For the sake of this guide we're showing the recovery phrase of a wallet that does not contain any funds. You should never share your recovery phrase with anyone. Doing so will compromise your account funds.
6. Once the recovery phrase is copied, click continue and on the next screen you'll be asked to verify the recovery phrase. Tap the words in correct order and click done.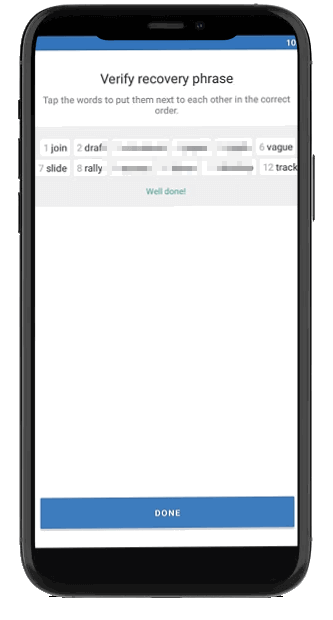 That's it! Your wallet was successfully created! Click done and enable push notifications (optional) which you can also enable / disable later on from the settings menu.
You'll be now redirected to the wallet main screen. Your newly created multi coin wallet is ready to use. You can now add and manage cryptocurrencies from your Trust wallet.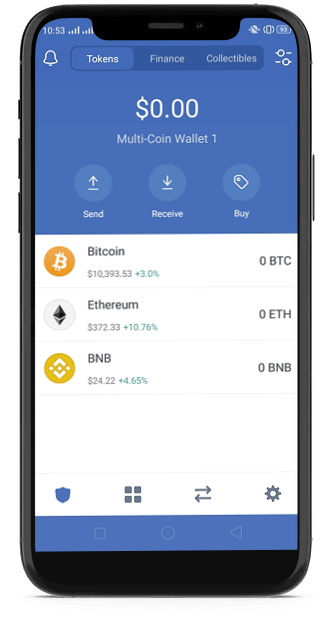 How to use Trust Wallet
Trust wallet does not have an option to change language. It uses the same language as your mobile device. If you want to change the language then you need to change it from your device settings.
Now before you deposit and start using the wallet go to settings and personalize the wallet app according to your needs.
Settings
Tap the gear icon at the bottom right corner on the wallet app to navigate to settings menu.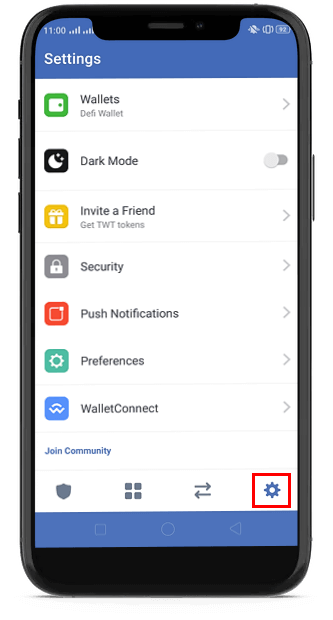 1. Creating multiple wallet accounts:
Tap on wallets menu to personalize the name of your current wallet or to create a new wallet.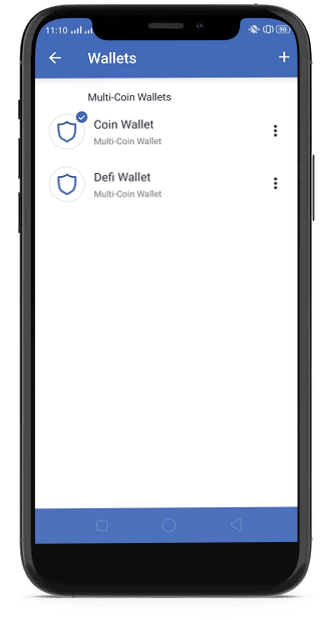 There is no limitation on number of wallets that you can create. However remember that each and every new wallet has a unique recovery phrase. The recovery phrase is the master password for all your crypto currencies. So make sure to backup this information for each new account that you create.
2. Backup / Restore Trust wallet
In case if you have not backed up your recover phrase during the initial wallet setup process you can still back up.
To backup recovery phrase tap the wallets menu from settings. Now choose the wallet and tap the 3 dots that you see next to your wallet. Click on show recovery phrase and copy the information in order.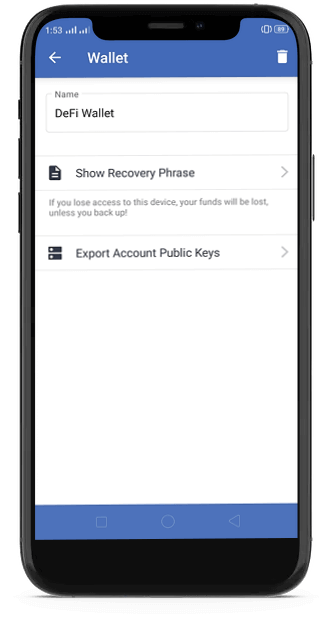 To restore a wallet from recovery phrase you can follow the same procedure that you used to create a new wallet. Instead of creating a new wallet, click I already have a wallet and enter your 12-word secret phrase which will import your multi coin wallet completely.
3. Encrypt Trust wallet
From the settings menu tap security and enable passcode. Now enter 6 digit pin code to password protect your wallet. This is an additional security feature for your own safety. Encrypt your wallet and secure your recovery phrase.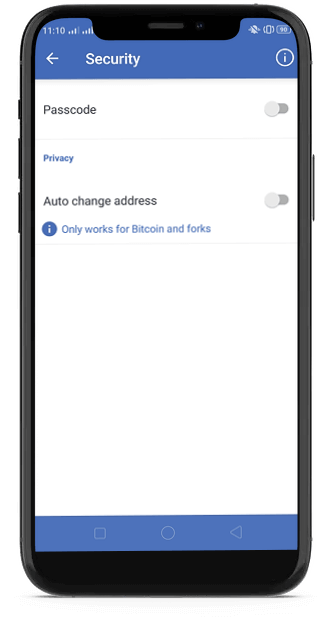 Now whenever you launch your wallet or when you sign a transaction you'll be asked to enter this 6 digit PIN. If you forget this then you'll have to recover wallet using recovery phrase.
That's it! Apart from these three main settings you have option to choose fiat currency, enable push notifications, turn on / off dark mode and DApp browser.
It's quite self explanatory so navigate around settings and customize the wallet according to your preferences.
How to add Coins & Tokens on Trust wallet
In each and every wallet account you can add and manage as many coins and tokens you want.
Launch your Trust wallet app and go to main wallet screen. On the home screen you'll find the list of coins and tokens that are added to your account. By default you'll have Bitcoin (BTC), Ethereum (ETH) and Binance Coin (BNB) added to your wallet.
Now to add a new coin or token follow the instructions below.
On the home screen of your wallet tap the menu icon at the top right corner. Now you'll see a long list of cryptocurrencies that are available on Trust wallet. Enable the coins and tokens that you wish to add to your wallet account.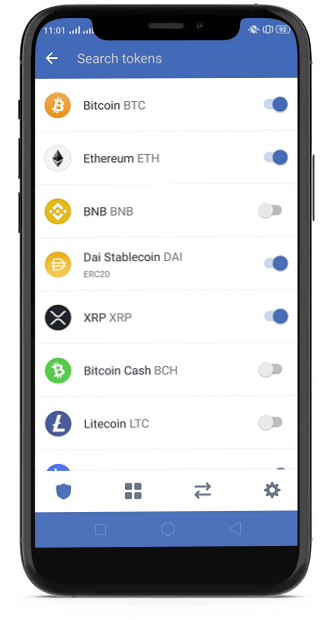 If you can't find your favorite crypto then type it in the search bar. If it is available then it will show up if not the then the wallet will display no assets found message. Meaning the wallet does not currently support the asset you are looking for.
Adding custom tokens
On the same screen scroll down to the bottom and you'll find an option to add custom tokens. Tap "Add Custom Token" option to add a custom token to your account.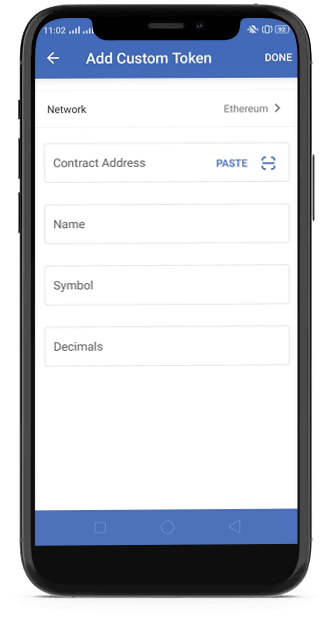 First choose the network. If it is ERC20 token then choose Ethereum as network.
Paste the contract address of the token or use the scan function.
Tip: On Etherscan you can view the QR code of the contract address.
Once you enter or scan the token contract address the token details will be automatically fetched by the wallet app.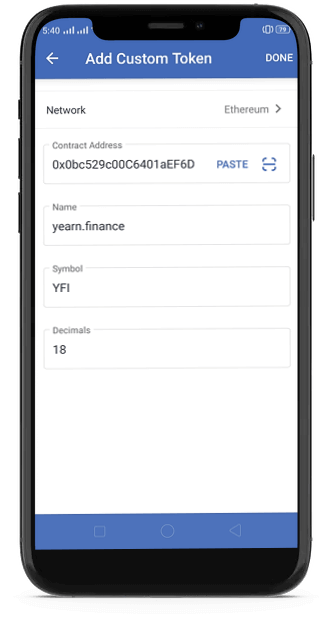 Verify it and click done to add the custom token.
How to find my receiving address?
To receive cryptocurrencies you'll need to find your wallet address.
From the wallet main screen tap the coin or token that you are looking to deposit / receive.
To get the Bitcoin (BTC) receiving address tap Bitcoin. To find your Ethereum (ETH) address tap Ethereum. Your balance and transaction details will appear on this page.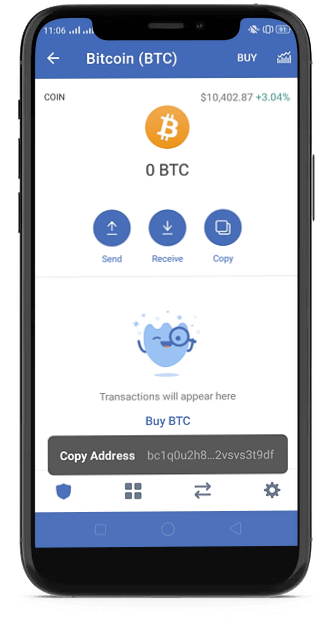 Tip: You can use the same ETH address to deposit ERC20 tokens.
Now tap copy to get the address.
Receiving coins and tokens
To see the actual address and QR code tap receive. From here you can copy, set amount and share your address.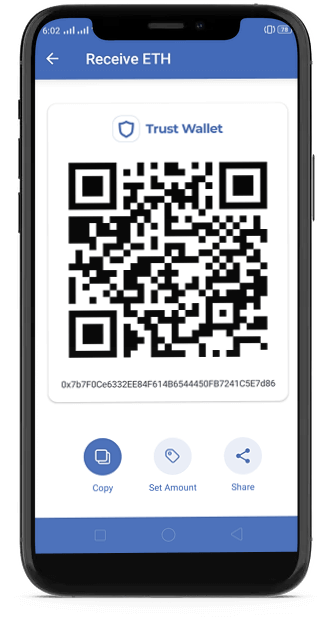 How to make payment from Trust wallet? Sending coins & tokens
Follow the steps below to send coins / tokens from your Trust wallet.
Launch your Trust wallet app.
Choose the coin or token that you wish to send.
Now tap send and enter recipient address and the amount to send.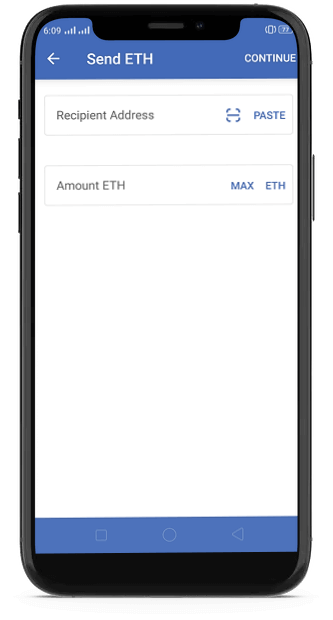 Click continue and on the next screen review the transaction details, including the fees.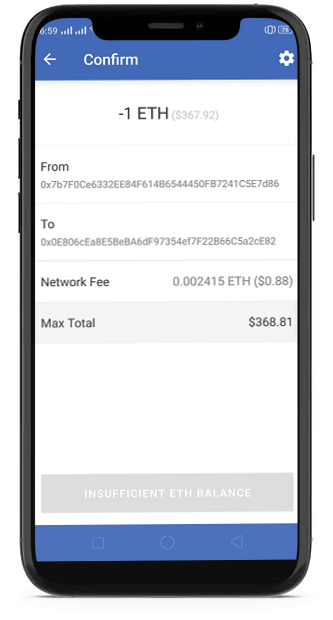 On the same screen you'll find advanced settings to adjust Gas price (Gwei) and Gas Limit; if it is an Ethereum transaction. If you are sending Bitcoin or any other coins then you'll find option to adjust the network fee which you need to pay for the miners.
Once verified and if everything is perfect then tap "send" to send your coins.
That's it! These are the basic functionalities of Trust wallet. Other than this you can buy, stake, browse DApps, swap / exchange coins from within your wallet. It's simple and we'll cover that in another guide.
For now you can visit official forum: https://community.trustwallet.com/
There you'll find more guides, troubleshooting tips and FAQs on Trust wallet.
Trust wallet review
Trust wallet is free, fast, light weight, easy to use, erc-20 enabled and has support for wide range of cryptocurrencies. But is this the right wallet for you?
To ensure the safety of your digital assets it is essential that you choose the right wallet to store your cryptocurrencies.
Trust wallet is the most trusted and secure crypto wallet in the mobile segment. It has the highest number of positive reviews and ratings on both Google play and App Store. It simplifies the way coins & tokens are being sent, received and stored.
The wallet is open source but is not fully open source. It is open source for IOS. For security reasons the team behind the Trust wallet decided to move the wallet app for android to closed source development.
Other than that this wallet does not collect any personal information. It stores private keys locally and uses industry standard to backup the keys. In general it will keep your crypto safe and sound.
But remember that mobile wallets will never be as secure as hardware wallets. So use it as temporary wallet and only store funds that you use on the day to day basis.
Pros and Cons
The following points will help you decide whether or not this wallet be the right choice for you.
Fully optimized mobile wallet.
Free download.
Clean and easy to use user interface.
Full control of your private keys.
Store a wide range of cryptocurrencies.
Hierarchical Deterministic.
Wallet encryption.
Focused on Ethereum and ERC20 tokens.
Supports Binance smart chain and BEP20 tokens.
Features decentralized exchange and DApps browser.
Allows fee customization.
Allows staking and earning returns.
Ability to buy crypto within the app.
Available for both Android and IOS.
Medium anonymity.
Not fully open source.
Not available for platforms such as PC / MAC / Linux.
Will never be as secure as hardware wallets.
We hope you found this guide and review on Trust wallet helpful. If so then please do share it.
What do you think about Trust wallet? Feel free to share your opinion in the comments section.