Knowledge Base
Transaction Hash ID (TXID) – What is it & how to find the transaction ID
Have you just made a payment and the recipient is asking for the "transaction hash"? Whether you pay in Bitcoin, Ethereum, Litecoin or Dash; often times the merchant will ask you for the hash or the transaction ID as a proof of payment. There are other scenarios as well where a third party wallet service or a trading platform will require you to send the transaction hash ID in order to troubleshoot any issues that you have. So how to locate this Tx Hash / TxID? First of all is it safe to share this information and what basically is a transaction ID?
What is Transaction ID or Hash (Tx Hash / TxID)?
Tx Hash means Transaction Hash and is also known as Transaction ID (TxID). It consist of alphanumeric characters and is basically an identification number given for a Bitcoin transaction. Each and every single transaction that is conducted on the Bitcoin blockchain has this unique identifier. Similarly transactions on Ethereum blockchain will have a unique Tx hash and every transaction on Litecoin blockchain will also have a TxID.
For example a Bitcoin transaction ID looks like this:
a1075db55d416d3ca199f55b6084e2115b9345e16c5cf302fc80e9d5fbf5d48d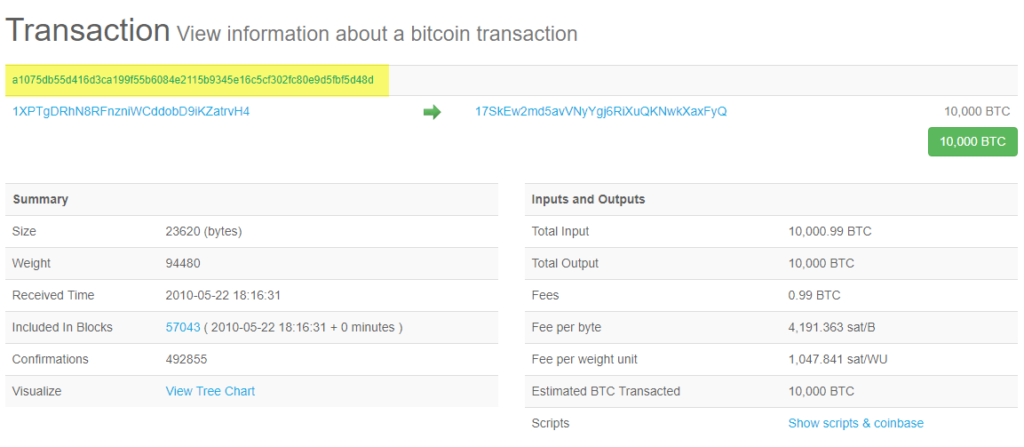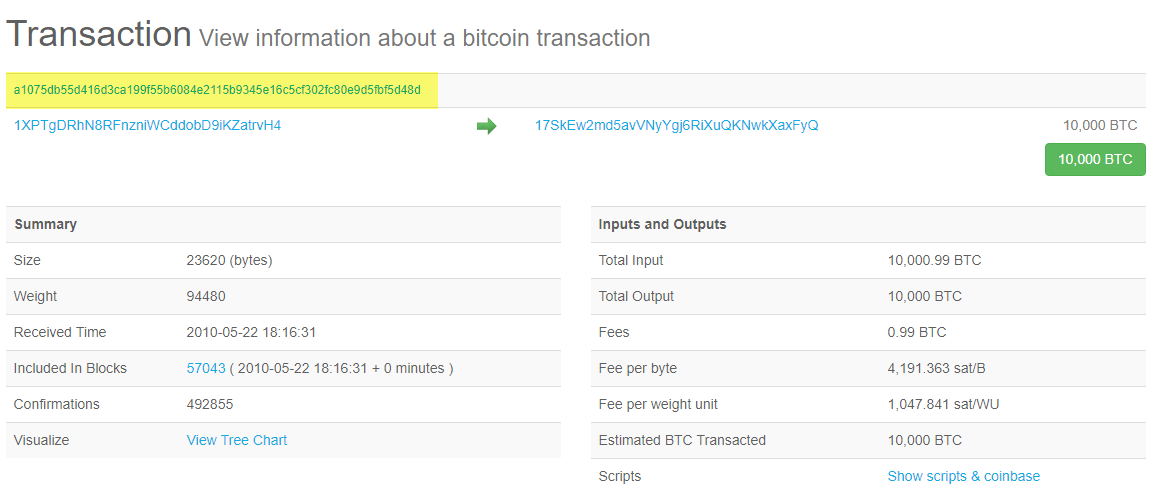 A transaction hash of Ethereum looks like this:
0xb4bc263278d3f77a652a8d73a6bfd8ec0ba1a63923bbb4f38147fb8a943da26d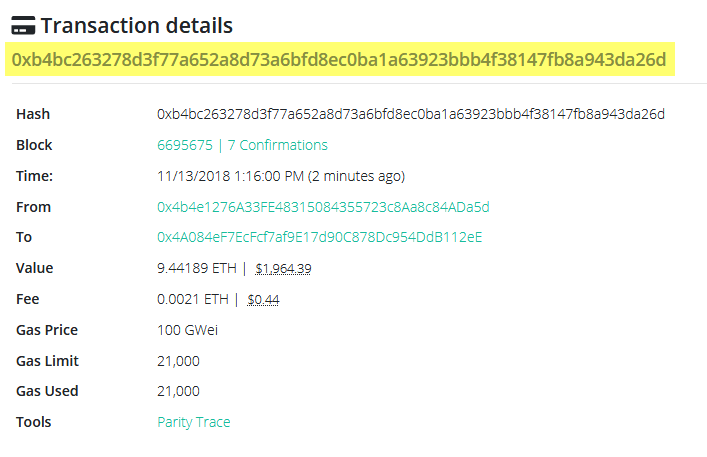 This unique identifier is a long string of letters and numbers that is used to identify a specific transaction on the blockchain.
Use of TxHash & Transaction ID
All transactions on the blockchain are publicly available. Once you make a payment or transfer coins to another address the transaction gets broadcasted and a Tx Hash ID will also get generated. Using the transaction ID one can easily track and trace the status of a transaction. They will get to know the whole details of the transfer such as: sender address, receiver address, total amount send, the date of transfer, block height, fees paid and the number of confirmations.
Transaction Hash and IDs contain no personal information so it is completely safe to share. But how are these transaction hash and IDs useful? As we said it is useful in many ways: For example you can share this information to the service provider to let them know the status of the transfer. You can share your transaction hash ID to the merchant to confirm the transaction is successful and there are many other scenarios in which you may require this.
How to locate Transaction Hash ID?
If you are new to Bitcoin then you may wonder how to locate a transaction ID of your Bitcoin transaction. Finding the transaction hash ID is very simple and here we'll show you how to locate this on various services such as: Core wallet, Electrum Wallet, Blockchain wallet, Coinbase Exchange and Block Explorer.
Core and Electrum wallet:
In both core wallet and electrum wallet navigate to transactions tab and locate the transaction for which you'd like to know the txID. Once you find the transaction double click it and a window will open for you where you'll find the transaction ID.

Exchange
On most cryptocurrency trading platforms; whether you Deposit coins or withdraw coins a transaction ID will also be provided. Usually you'll find the transaction hash of each transaction under your account transaction history or payments history.
In some exchange platform and third party wallets you may find it difficult to locate the transaction ID. In such case just contact the support team for assistance.
Coinbase
To view transaction ID in Coinbase: Login to your account, navigate to accounts tab and choose the wallet (BTC, ETH, LTC, BCH, BAT, ZRX). Now click on the transaction which you just sent or for which you'd like to get the ID. You'll get a popup window; now click on view transaction to know the TXID.
Blockchain wallet
After you make a payment or once you receive a payment click on the transaction which will show you further details. Especially you will see the status of your transaction. Just click on it and it will open block explorer page displaying all the details of your transaction.

Block Explorer
All blockchain activities are publicly available. So not only one can view the Bitcoin balance or address, but one can also check the transaction hash of a particular transaction. You can use the following block explorers for the following cryptocurrencies.
Bitcoin – blockchain.com/explorer | https://mempool.space/
Ethereum – etherscan.io
Litecoin – insight.litecore.io
To know the TxID or TxHash search for your BTC address or the recipient address on the blockchain explorer. If you find so many transactions get listed then just find the amount of Bitcoin you sent. This way you should be able to locate that particular transaction. Once you located your transaction you should also find the hash of the transaction. You can Just share the ID or search for it and share the URL of the page to the recipient.
Previously we've explained how to lookup for a transaction on the blockchain using Block explorer which you may find it helpful. In addition to that you should also find the following guides useful.