DeFi
DeFi cross chain bridges – List of bridges that connect different blockchains
Wondering how to switch between blockchains? Using cross chain bridges in DeFi ecosystem you can easily swap / transfer tokens, NFTs and other digital assets / data from one blockchain to another.
Just recently we've made a post explaining what are bridges and how cross chain swaps work? You can read that to know more about blockchain bridges where we also mentioned the benefits of bridges in the DeFi ecosystem.
We explained everything about bridges but we failed to list out the platforms where you can perform these cross chain activities. So here it is the list of DeFi bridges that connect you to different blockchains. It includes both centralized and decentralized bridges. Also cross chain, multi chain as well as side chain token bridges.
Transfer assets between blockchains
Today there are many blockchains providing DeFi products and services that open up financial solution to anyone with just an internet connection. You got Ethereum, Polkadot, Cosmos, Cardano, EOS, Tron, Algorand, Avalanche, Tezos, Solana, Arbitrum, Binance Smart Chain, Matic (Polygon), Fantom, Near, Optimism, Harmony, WAX, Terra and many others.
There are billions of dollars locked across these platforms. With a great deal of value flowing across these blockchains a connection between these network becomes essential to ensure scalability and to bring connectivity across the DeFi ecosystem.
Bridges in DeFi are very much useful as it provides an easy way for users to bridge cross-chain assets between blockchains. It allows users to access variety of decentralized finance (DeFi) applications across various networks. You can use these bridges not only to perform cross chain token swaps. Once the assets are transferred you can use them to stake, earn yield and perform variety of DeFi activities on the network of your choice.
Bridges – Cross chain and side chain bridges
There are many platforms offering cross-chain swap functionality. Interestingly most of these bridges can connect to the main Ethereum (ETH) network.
Also most projects are in the process of rolling out bridge technology to increase scaling solutions. For example: projects such as Avalanche, Polkadot, Kusama, and Cosmos IBC (Inter-blockchain communication) are already experimenting with the network composability and cross-chain interoperability.
The goal is to bring more liquidity onto the network by enabling token holders to transfer their assets across the bridge to be used in decentralized applications in variety of circumstances.
So some of the bridges listed here only connects L1 and L2 that is connecting parent and child chain. This is typically a side chain bridge mostly connecting Ethereum mainnet to the Layer 2 allowing the transfer of tokens.
Some on the other hand are specifically designed to connect only the substrate and EVM (Ethereum Virtual Machine) based chains which you can use to bridge assets between two blockchains. Then there are bridges that can connect multiple blockchains.
Other than protocols with bridging solutions there are also exchanges both CEX and DEX providing cross chain swap functionality which you can use to swap assets between a myriad of networks. Once the swap is complete you can interact and facilitate transaction on other blockchains.
Below you can find the list of bridges that cryptocurrency and DeFi participants can use to perform cross chain activities. Along with that we'll also highlight top projects that are building bridges between chains. Using these tools you can potentially connect to any type of chain and in any direction allowing you to transfer assets in a permission less way.
List of Bridges
First of all most of the bridges listed here all function the same. In order to transfer tokens across chains using these bridges all you have to do is connect your Web 3 wallet like Metamask or Trust Wallet. But mostly you'll only need Metamask.
Then make sure your Metamask is connected to the correct network. For example if you want to swap tokens from BSC to Ethereum then ensure the Metamask network is selected to BSC. Likewise if you want to swap assets from Avalanche to BSC then connect your Metamask to the Avalanche network.
Here are few guides that you can make use of:
Hope these are helpful.
Alright! Now here goes the list of DeFi bridges that you can use to bridge assets across chain which is swap assets, earn yield & perform variety of DeFi activities on the network of your choice.
Cross chain bridges
Bridge
Supported Chains
Binance Smart Chain Bridge
BSC, ETH, SOL, TRX & OMNI
Tezos Wrap Protocol
ETH <> XTZ (Tezos)
Solana Wormhole
Solana, Ethereum, BSC, Terra
Avalanche Bridge
Avalanche <> Ethereum
Ren Bridge
BTC | BCH | DOGE | FIL | ZEC | DGB | LUNA –
Arbitrum, Avalanche, BSC, Ethereum, Fantom, Polygon, Solana
Synapse Bridge
Ethereum, BSC, Arbitrum, Avalanche, Polygon, Fantom
Multichain Swap
Ethereum, Binance Smart Chain, Fantom, Fusion, Heco, Polygon, xDAI chains. KCC, Shiden Network & Moonriver
Arbitrum Bridge
Ethereum L1 <> Arbitrum L2
Anyswap Bridge
ETH, BSC, FSN, FTM, Matic, Heco, AVAX, xDai, Arbitrum, KCC, One, MOVR, CELO, SDN
Rainbow Bridge
ETH <> NEAR Network | Aurora <> NEAR
Umbrella Bridge
ETH <> BSC | $UMB
StakerBridge
wXTZ <> Ethereum, wALGO <> Ethereum, Blend <> Tezos, Blend <> Algorand, ETH <> Tezos wXTZ and STKR <> Ethereum
Celo Optics
Ethereum, CELO, Polygon
xDAI / Omni Bridge
Ethereum, BSC, xDAI
Mosaic
Ethereum, Polygon, Arbitrum, Avalanche and Moonriver
SpookySwap
Ethereum, Fantom, BSC, Polygon, Arbitrum, Avalanche
Terra Bridge
Terra, Ethereum, BSC, Harmony
Evo DeFi
ETH, BSC, MATIC, Fantom, HECO, Avalanche, Arbitrum and Solana
xPollinatev2
xDai chain, Polygon, BSC, Fantom, Arbitrum and Avalanche
Binance Smart Chain Bridge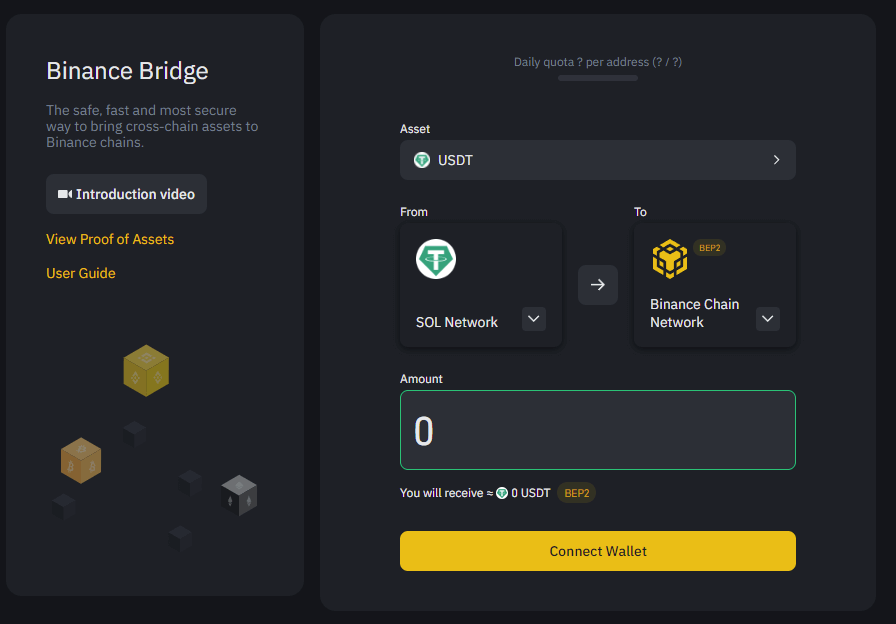 Binance Smart Chain is an EVM compatible blockchain. It offers same smart contract capability as of Ethereum but the fees on BSC are much cheaper and the transaction time is faster.
Binance bridge is a bridge solution by Binance which users can use to swap BEP20 tokens from BSC to ERC20 on Ethereum and ERC20 to BEP20.
Other than Binance Smart Chain network and Ethereum network it also supports Solana, TRX and OMNI network.
This cross chain bridge is safe, fast and the most secure way to bring cross-chain assets to Binance chains.
Link: https://www.binance.org/en/bridge
Tezos Wrap Protocol Bridge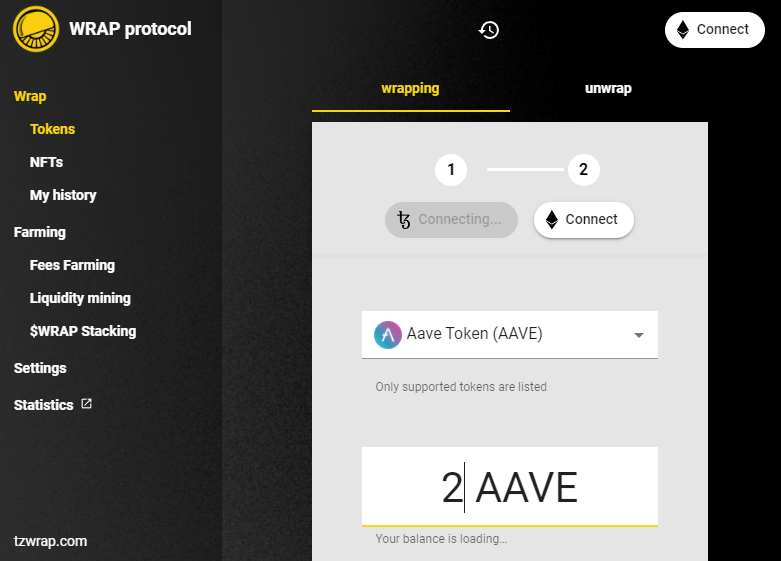 Tezos wrap protocol is a decentralized bridge between Ethereum network and Tezos.
Using this wrap protocol bridge by Tezos XTZ users have the ability to bridge with Ethereum network. You can wrap and transfer ERC20 and ERC721 tokens from Ethereum to Tezos and from Tezos to Ethereum blockchain in a decentralized way.
For wrapping that is to transfer from ETH to XTZ you need Metamask. For unwrapping that is to transfer back from XTZ to ETH network you need to have extensions such as Temple Wallet, Spire or a mobile AirGap Wallet.
Link: https://app.tzwrap.com/wrap
Solana Wormhole Token Bridge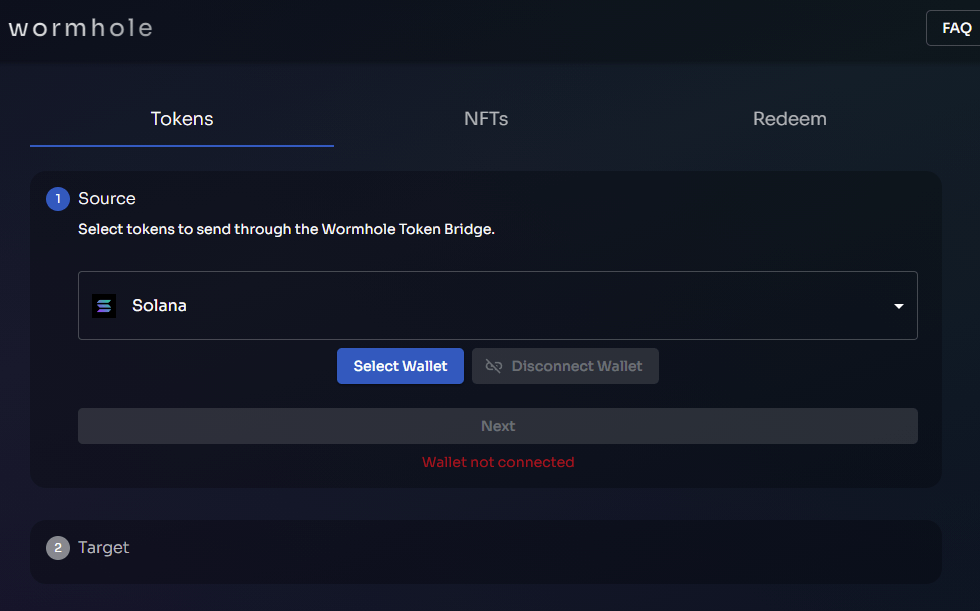 Solana wormhole token bridge is a portal that allows you to seamlessly transfer tokenized assets across Ethereum and Solana network.
Using this tool you can interchange any assets (Tokens and NFTs) across both the blockchains. It works by locking ERC20 tokens in an Ethereum smart contract and minting equivalent amount of corresponding SPL token on the Solana blockchain.
Other than Ethereum it also supports BSC and Terra. To transfer from Ethereum and BSC you need to connect your Metamask wallet. If your source chain is Solana then connect your Solana SPL token wallet such as Sollet or Solflare. For Terra you can use the wallet connect.
Link: https://wormholebridge.com/
Avalanche Bridge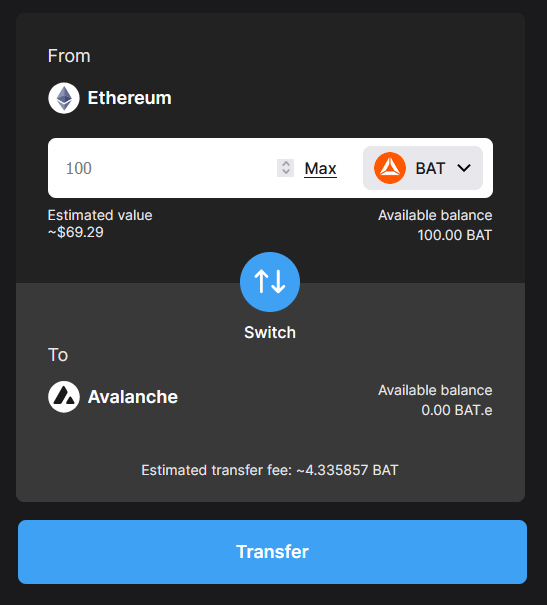 Avalanche Bridge is used to transfer tokens to and from Ethereum network.
AVAX participants can use this bridge to bridge Ethereum assets to Avalanche network and AVAX assets to Ethereum network.
All you need is a Avalanche wallet and Metamask configured to the Avalanche network.
Link: https://bridge.avax.network/login
Ren Protocol Ren Bridge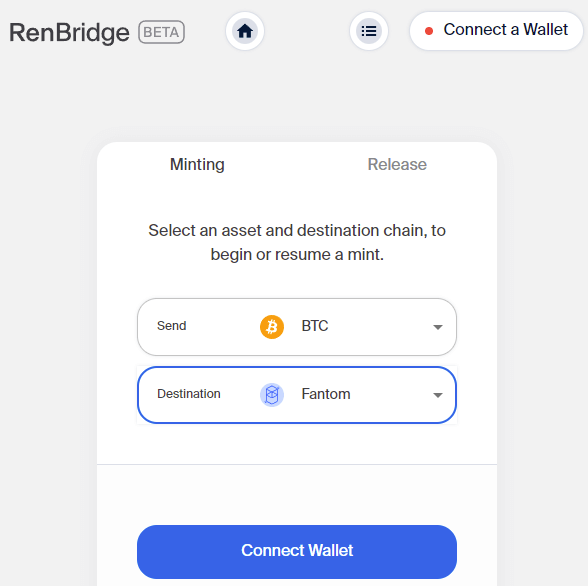 RenVM (Ren Virtual Machine) is an open protocol providing bridge technologies between networks. Its a bridge between Layer 1 networks.
Ren protocol is an interoperable bridge which uses the RenVM to transfer assets to Ethereum. Not only Ethereum but it allows you to bridge assets such as BTC, BCH, DOGE, ZEC, FIL, LUNA, DGB to networks such as: BSC, Arbitrum, Avalanche, Solana, Polygon and Fantom.
It provides access to inter-blockchain liquidity for all decentralized applications. Its long term vision is to allow users to bridge any assets between any blockchain. So soon you can transfer any token between any blockchain for use in decentralized applications.
Using Ren Protocol you can bridge assets across any blockchain using smart contracts. You don't have to worry about wrapping or unwrapping tokens. It is 100x faster than atomic swaps.
Link: https://bridge.renproject.io/mint
Synapse Bridge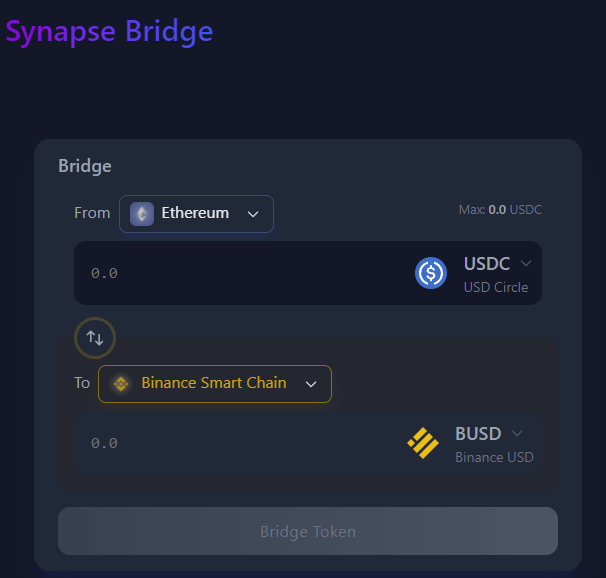 Synapse protocol Synapse Bridge is a trustless cross-chain AMM & bridge. You can bridge assets across chains, swap assets, earn yield & much more.
Synapse Bridge allows you to transfer tokens to and from the following networks: Ethereum, Binance Smart Chain, Fantom, Polygon, Arbitrum and Avalanche. Supports Metamask and wallet connect for bridging assets between blockchains.
Link: https://synapseprotocol.com/
Multichain.xyz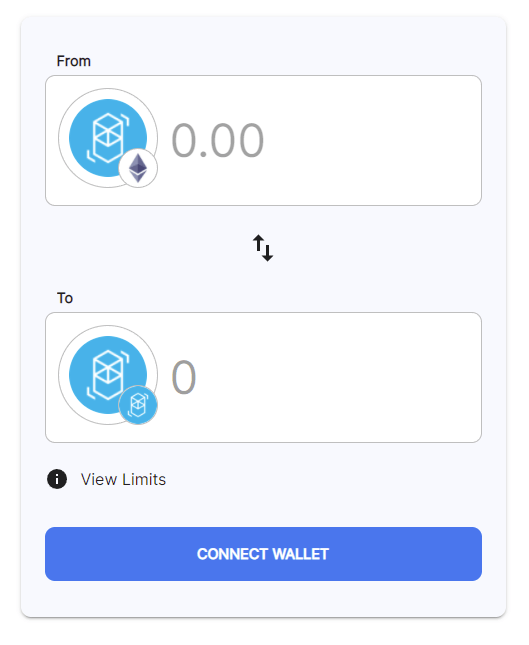 Multichain.xyz Multichain swap; as the name suggest it is a cross chain bridge enabling bi-directional token transfers across multiple blockchains.
It supports transfer of tokens between the following chains: Ethereum, Binance Smart Chain, Fantom, Fusion, Heco, Polygon, xDAI chains, KCC, Shiden Network and Moonriver. It enables decentralized asset bridging without requiring custody of assets
Link: https://multichain.xyz/
Arbitrum official bridge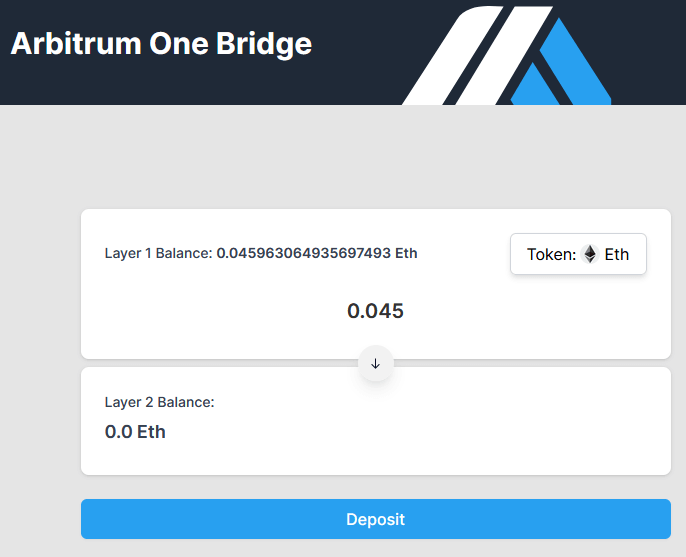 Arbitrum One Bridge is a side chain L1/L2 token bridge that connects Ethereum L1 and Arbitrum L2. Configure your Metamask to Arbitrum network so you can switch tokens between L1 and L2 anytime.
Link: https://bridge.arbitrum.io/
Anyswap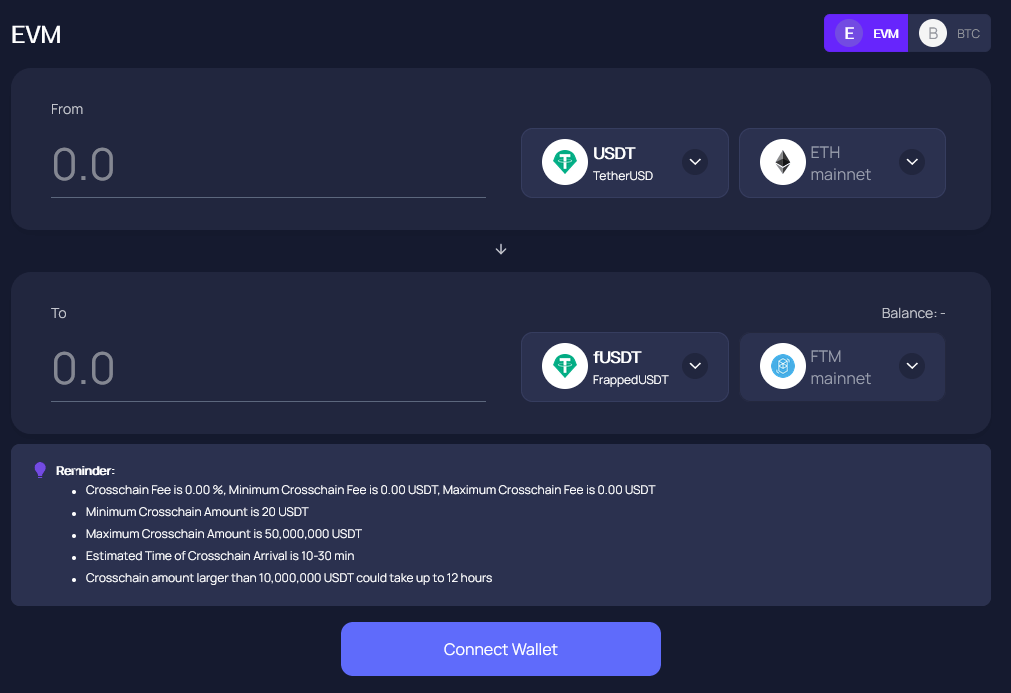 Anyswap is a decentralized exchange. It also features a multi chain bridge which connects mostly all EVM based blockchains.
Currently it supports transfer of tokens between: Ethereum, BSC, FSN, FTM, Matic, Heco, AVAX, xDai, Arbitrum, KCC, One, MOVR, CELO, SDN and many others.
There is no fee to perform cross chain swaps and the cross chain transfer will complete in few minutes.
Link: https://anyswap.exchange/#/bridge
Rainbow Bridge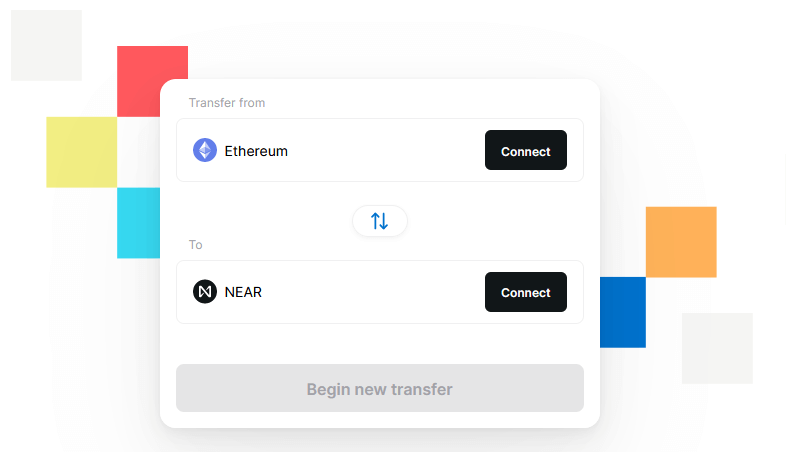 The Rainbow Bridge is a trustless permission-less protocol for connecting blockchains. It is currently in Beta and using Rainbow Bridge users can bridge assets from Ethereum to NEAR and back again.
As of now Rainbow bridge only connects between Ethereum and NEAR network. To get started you need Metamask wallet connected to Ethereum account ready. Also before bridging assets be sure to setup a NEAR wallet where you can securely store and stake your NEAR tokens.
Once you are ready NEAR Rainbow bridge allows you to freely migrate assets between the two chains. You can basically bridge any any ERC-20 token onto NEAR – A developer friendly, low cost and infinitely scalable platform for decentralized applications.
Link: https://ethereum.bridgetonear.org/
Umbrella Network Bridge
Umbrella Network is one of the top DeFi projects on the Binance Smart Chain.
The token bridge by Umbrella network is a ETH/BSC Token bridge. Currently It is a BSC to Ethereum cross-chain bridge that allows you to transfer native $UMB tokens across Binance Smart Chain and Ethereum.
In future Umbrella Bridge has plans to enable cross-chain integration with Avalanche, Cardano, Polygon and Solana.
Link: https://bridge.umb.network/
StakerDAO – StakerBridge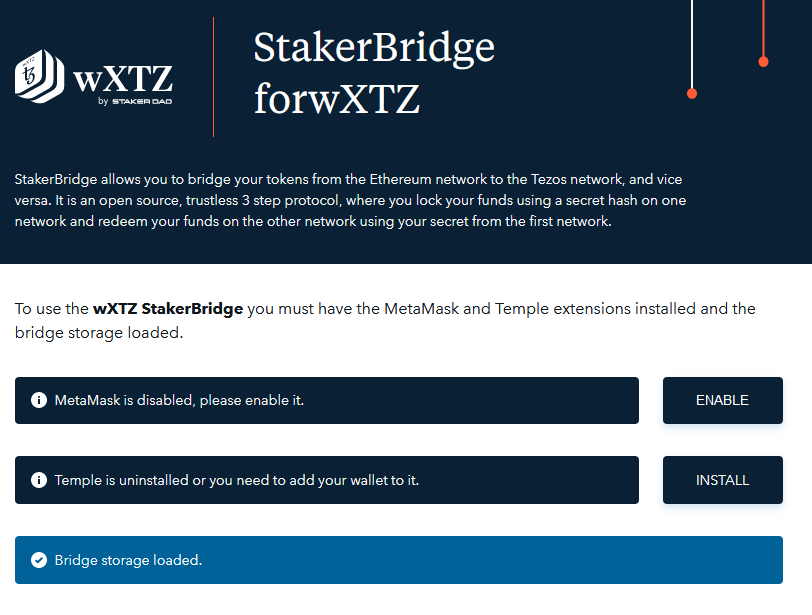 StakerDAO is the cross chain asset factory enabling the vibrant future of decentralized finance. They have developed the StakerBridge – An open source protocol and a bi-directional bridge that allows users to move assets from one chain to another.
StakerBridge allows you to bridge tokens from Ethereum to the Tezos blockchain and vice versa. It works by locking your funds using a secret hash on one network and mint / redeem equivalent amount of tokens on the other network using your secret from the first network.
StakerBridge is available for wXTZ <> Ethereum, wALGO <> Ethereum, Blend <> Tezos, Blend <> Algorand, ETH <> Tezos wXTZ and STKR <> Ethereum.
To use the wXTZ StakerBridge you need the MetaMask extension as well as the Temple extensions installed and the bridge storage loaded.
Link: https://www.stakerdao.com/#bridge
Celo Optics Bridge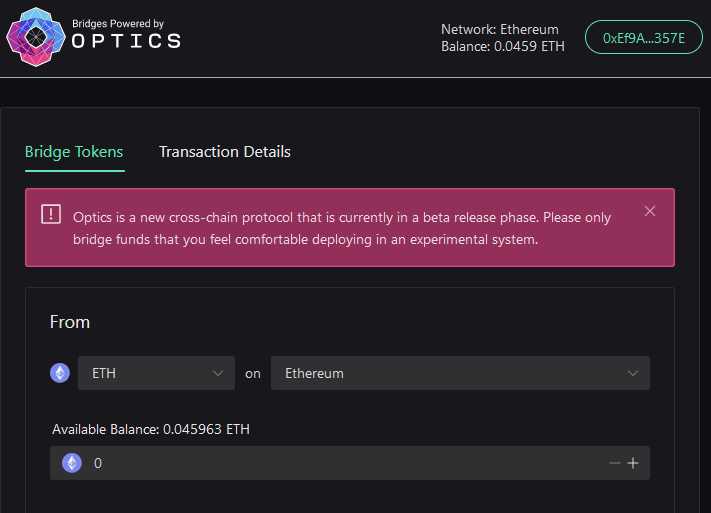 Celo Optics is a cross-chain communication protocol that is working on bridging blockchains. Optics bridge currently connects Ethereum, CELO and Polygon. Soon it will be providing cross chain communication between Polkadot, Cosmos, NEAR, Solana and Kadena.
Link: https://optics.app/
xDAI Bridge / OmniBridge
xDAI Bridge is a token bridge providing multi-chain compatibility and interoperability. It connects the xDai chain to the Ethereum mainnet, allowing easy transfer of DAI into xDAI and xDAI back to DAI. Connect your web 3 wallet to get started.
Omni Bridge is a cross chain Bridge for Ethereum <-> xDai and BSC <-> xDai. You can bridge any exiting ERC20 tokens between Ethereum and xDAI, BSC and xDAI, POA network and xDAI and ETH <> BSC.
Link: https://bridge.xdaichain.com/ | https://omni.xdaichain.com/
Mosaic | Composable Finance
Mosaic is another cross chain bridge that allows the transfer of assets between the following chains: Ethereum, Polygon, Arbitrum, Avalanche and Moonriver.
Link: https://mosaic.composable.finance/
Spooky Swap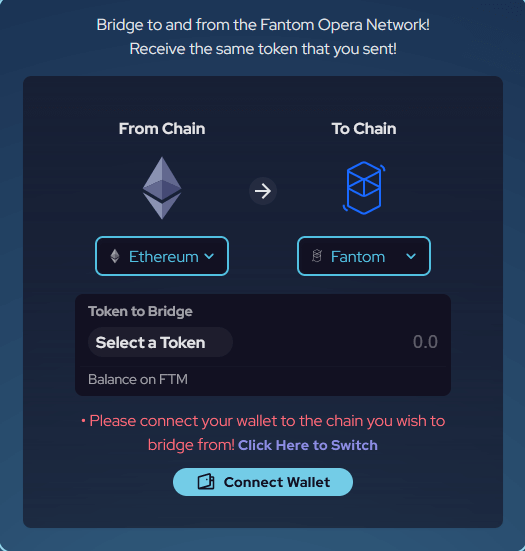 SpookySwap is an automated market-making (AMM) decentralized exchange (DEX) for the Fantom Opera network. It is a leading DEX on Fantom Opera that also features a bridge.
SpookySwap bridge lets you to bridge to and from the Fantom Opera network and it supports the following chains: Ethereum, Fantom, Polygon, Arbitrum and Avalanche.
Also it supports the following wallets: Metamask, TrustWallet, Wallet connect, Coinbase Wallet, Math Wallet and Token Pocket.
Link: https://spookyswap.finance/bridge
Terra Money Bridge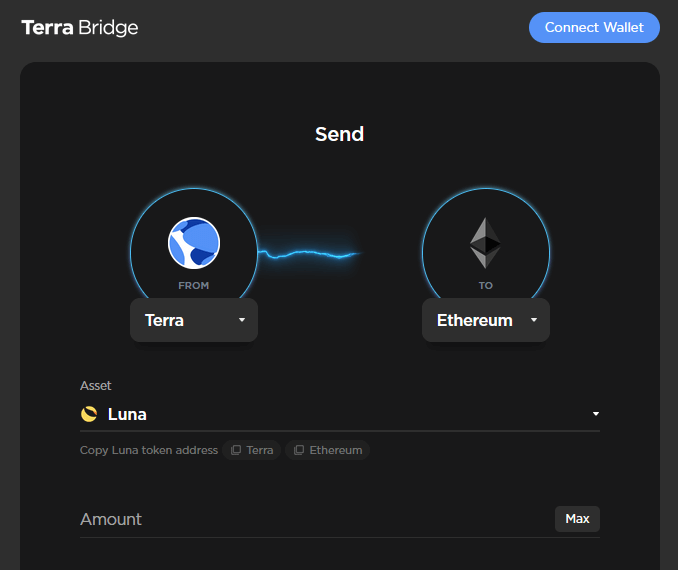 Terra Bridge is another popular platform that you can use to swap assets across Terra, Ethereum, Binance Smart Chain and Harmony One. It supports variety of assets.
Note: To swap assets to Terra you need the Terra Station mobile wallet.
Link: https://bridge.terra.money/
Cosmos Gravity Bridge
Cosmos gravity bridge – The gravity bridge blockchain is an independent and credibly neutral cosmos SDK blockchain providing the SDK community with a bridge to Ethereum and also connecting all major EVM chains.
However the Cosmos bridge is not live yet.
It is still in the works and you can visit the site to know more: https://www.gravitybridge.net/
Sushiswap Bridge
SushiSwap also recently launched a cross-chain bridge that enables you to interact and facilitate transactions with other DeFi protocols.
Link: https://app.sushi.com/swap?inputCurrency=ETH
Evo DeFi – Cross chain bridge
Evo DeFi is another cross chain token bridge that is simple and easy to use. You can use this to swap tokens between ETH, BSC, Polygon, Fantom, HECO, Avalanche, Arbitrum as well as Solana.
Link: https://bridge.evodefi.com/
xPollinatev2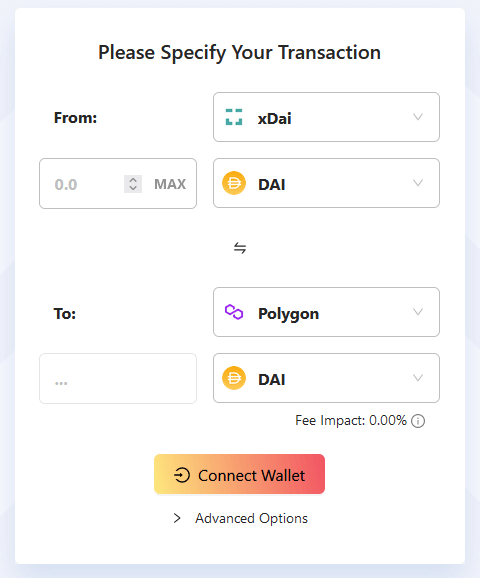 XPollinate is another cross chain token swap bridge that lets you connect your Web3 wallet and transfer stablecoins such as: DAI, USDT and USDC between multiple EVM-based chains like: xDai chain, Polygon, BSC, Fantom, Arbitrum and Avalanche.
The transaction is fast, and the fee to transfer is also very low.
Link: https://www.xpollinate.io/
Bonus DeFi Bridges:
Bitcoin Cash SmartBCH Bridge
Smart BCH (Smart Bitcoin Cash) is a sidechain of Bitcoin Cash that is compatible with Ethereum's EVM and Web3 API. Users of Bitcoin Cash can now now wrap BCH and use it for decentralized finance purpose.
Currently there is only one bridge for SmartBCH which is powered by Coinflex exchange. You don't need to register. Just connect your Metamask to Coinflex and swap BCH for Smart BCH and withdraw it as SEP20 token. To use the Smart Bitcoin Cash network your Metamask wallet should be configured to the SmartBCH network.
Moonbeam Chainsafe Chain Bridge
Moonbeam project is an Ethereum compatible smart contract parachain on Polkadot network. Any DeFi project on Ethereum could be cloned on Moonbeam (Polkadot ecosystem). So any Ethereum based tokens can be used on Moonbeam. A wrapped token will be created and the value will be bridged between both the chains.
Moonbeam uses Chainsafe's Chain Bridge – It is a multi-directional bridge that can interact with multiple networks like Ethereum, EVM chains and substrate based chains like Moonbeam.
Moonbeam (Polkadot <> Ethereum) – You can can check out the ChainBridge GitHub repo here: https://github.com/ChainSafe/ChainBridge
To know more read this document: https://docs.moonbeam.network/builders/integrations/bridges/eth/chainbridge/
deBridge Finance
deBridge is a decentralized standard for cross-chain interoperability and liquidity transfers. deBridge is a cross chain bridge that uses Oracles to broadcast transactions across the chain. When you transfer tokens across the chain oracles read the transaction, lock them in smart contract and issue a wrapped token on the destination chain.
Using deBridge you can bridge any arbitrary assets, scale up your protocol, and build new types of cross-chain interoperability applications on top of a truly decentralized infrastructure.
deBridge currently connects to Ethereum, BSC, HECO, Harmony, Solana, Near, Arbitrum, xDai, Polkadot and Polygon but is only live on the testnet.
Polygon Bridge
Just like how you can use Terra money bridge to swap tokens between ETH and LUNA you can use Polygon Bridge to perform cross chain swaps between Polygon network and Ethereum.
Emeries
If you are using Cosmos network then you can connect to Ethereum via Emeris. To use Emeris all you have to do is install the Keplr browser extension and connect the Keplr wallet.
Now before you connect and start using these bridges here is something that you need to know.
Cross Chain Bridges and DeFi – Risk warning
Each bridges listed here uses different security model to protect users from fraud. They have different incentives to keep the transactions going and also have different limitations.
By using bridges in DeFi you can experience the power of cross-chain. However it is important to keep in mind that the features and the underlying technology behind these protocols are still in the early beta stage. You need to conduct your own research and you should understand the DeFi risks before using these platforms.
You need prior knowledge to use these cross chain bridges. Unlike CEX if you make a mistake then your funds can get lost forever. So do your due diligence and learn how to use cross chain bridges. Only if you understand you should access these cross-chain bridges or any decentralized finance (defi) applications in general.
Hope this article is useful. If you know any other DeFi cross chain bridges which is not listed here then make a mention in the comments below.