Tokens
How to add custom tokens to MetaMask wallet – Add any ERC20, BEP20 token
We once made a complete beginners guide to MetaMask wallet where we explained the wallet features, setup, how to backup and even how to manage / add tokens.
MetaMask is one of the most popular crypto wallet where you can manage your ETH and ERC-20 type tokens. Now that Binance have launched their own chain; along with ERC-20 you can also store and manage BEP20 type tokens from your MetaMask wallet.
Know the difference between ERC20 and BEP20 tokens. Also learn how to connect your MetaMask wallet to Binance smart chain.
After you complete the wallet installation your MetaMask only shows ETH (Ethereum) by default. It will not show any tokens in your account. Also some new and obscure tokens may not even show up in the token search results. You'll have to add such custom tokens manually to your wallet.
Adding custom token is simple and it only takes a few clicks.
Here in this beginners guide we'll walk you through the process of adding custom ERC20 (Ethereum Chain) and BEP20 (Binance Smart Chain) tokens to your MetaMask wallet.
How to add custom tokens to MetaMask wallet
Before adding tokens to your MetaMask account make sure you've selected the right network. That is; if you want to add ERC20 token then select Ethereum Mainnet. If you want to add BEP20 token then select Binance Smart Chain.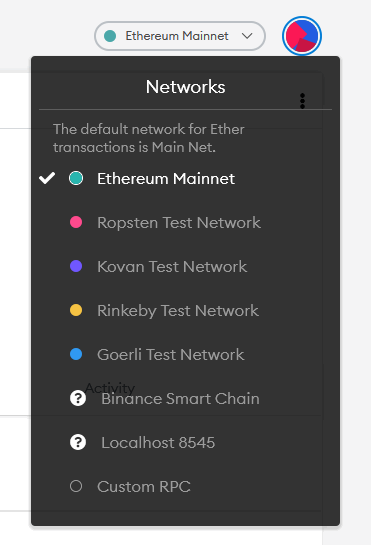 Now Binance Smart Chain is not available on the network list by default. You'll have to add it manually. Here is a guide to add Binance smart chain to your MetaMask wallet.
Let's now add tokens to your MetaMask account.
Try the search bar:
Note: Search function only works with Ethereum Mainnet. That is MetaMask only displays ERC20 standard tokens on search results. To add BEP20 tokens you'll need to use the custom token option which we've explained below.
1. Open MetaMask wallet. On the main account screen scroll down and you'll find "Add Token" button.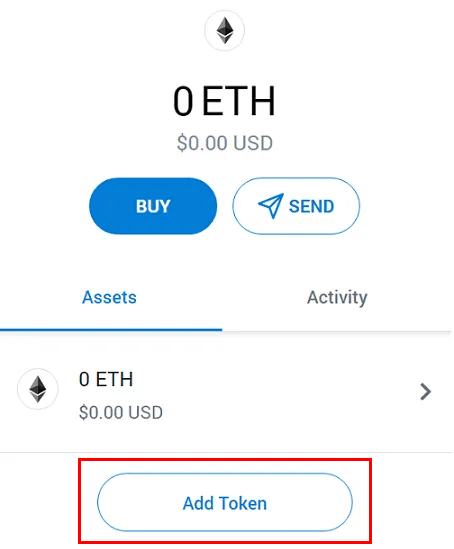 2. Click on Add Token and search for the token name or ticker. For example: USD, BAT, LINK, YFI, UNI, DAI, yUSD etc.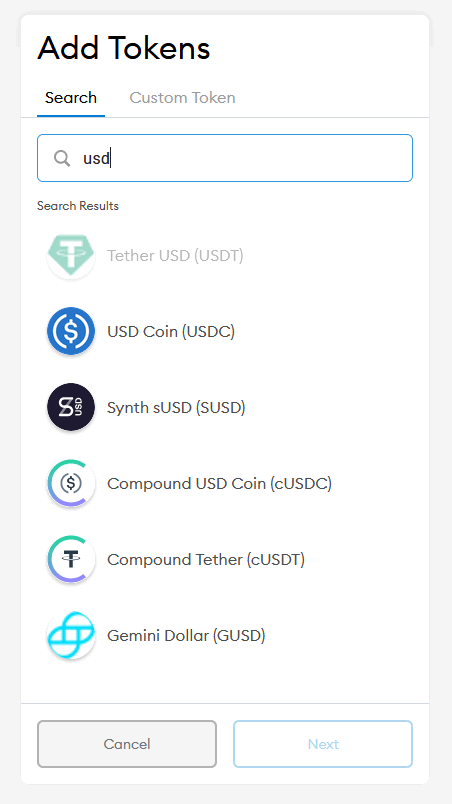 3. Once you found the token from the list, choose it, click next and click add token. You'll be now redirected to the account dashboard where you'll find the token added to your MetaMask account.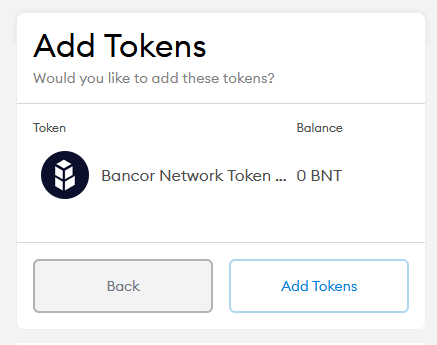 As we said only most common and popular tokens will show up on the search tab. If the token which you are looking for is not displayed then use custom token option.
Adding custom tokens
Here we'll show you how to add custom token ERC-20 (Ethereum Token) and BEP-20 (Binance Token) on MetaMask.
To add custom token all we need is the contract address of the respective token.
What is the token address (contract address) and where can I find them?
Contract number is what represents the token on the blockchain. By just entering the contract number your MetaMask wallet will automatically retrieve the token details from smart contract.
Go to Etherscan.io to find out the contract number of ERC20 token.
Use BscScan to find the contract details of BEP20 token.
Use the respective block explorers, search for the token name and copy the contract number. You'll see contract address details under profile summary.
Steps to add custom ERC20 token to MetaMask
1. Go to Etherscan. Search and find the contract number of the particular token that you wish to add to your MetaMask wallet.

Example RSR token contract address: 0x8762db106b2c2a0bccb3a80d1ed41273552616e8
2. Now on your MetaMask wallet go to add tokens page and choose custom tokens.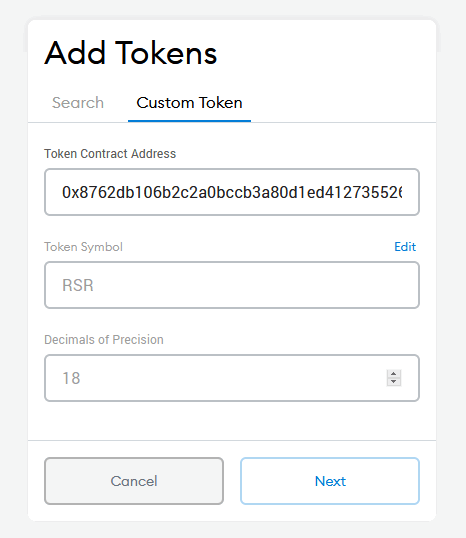 3. Enter the token contract address which you just copied from Etherscan.io block explorer. Now the token details such as the name, symbol and decimals will be automatically retrieved from the smart contract.
Once the information is fetched; click next and add token. The custom ERC20 token is now added to your wallet account.
Steps to add custom BEP20 token to MetaMask
The procedure to add BEP20 tokens is same as above. Except you'll need to use BscScan to find the BEP20 contract address.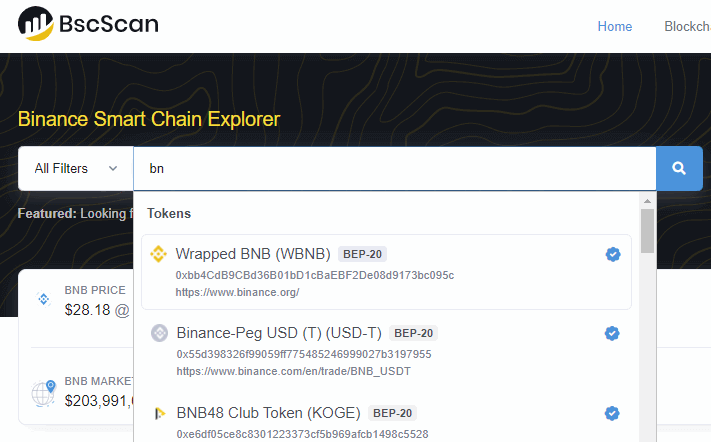 Go to BscScan. Search for the token name and copy the contract address. The explorer looks and functions same as Etherscan. So there shouldn't be any confusion.
Once you've copied enter the token contract address in custom token address bar in your MetaMask wallet.
For this to work make sure you've selected and connected to Binance smart chain. Only then the wallet can fetch BEP20 token information.
That's it. You've successfully added your favorite ERC20 and BEP20 token. Your newly added token will be displayed on the home screen under token list.
Where can I deposit my ERC20 tokens?
There is no separate address for each and every token. Simply send tokens to your MetaMask Ethereum address and the tokens will show up.
Both ERC20 and BEP20 addresses starts with 0x.
You can use the same procedure to add any custom ERC20 or BEP20 tokens. Just make sure you switch to the right network. For ERC20 you should be on Ethereum Mainnet. For BEP20 tokens you should switch to Binance Smart Chain.
Now you can connect your wallet and trade the tokens on Uniswap.
That's it. The lesson on how to add custom token on MetaMask. Thanks for reading. If you like this tutorial then give us a follow on Facebook and Twitter to get more updates.