Wallets
[RVN] Ravencoin wallet setup – Raven address, encrypting and wallet mining
With so many Altcoins coming out everyday how do you feel when you found a coin that says: No ICO, No Premine, No developer bounty, No PoS, No Masternodes and moreover a new algorithm that is ASIC resistant. Won't you point your mining rigs there at least to try out a new algorithm? That's what we did when we found out Ravencoin at its launch and it turns out this coin is on its way to success. We decided to publish it here before it gets too late. Yes, here we are going to see what is Ravencoin? How to setup Ravencoin wallet? About wallet mining. Also Some features and forecast about Ravencoin.
Ravencoin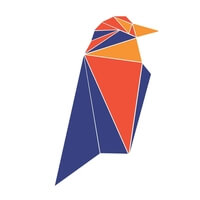 Ravencoin is a open source project that uses peer to peer technology with no central authority and anybody is free to contribute. This coin was announced on October 2017 ( on 9th anniversary of Bitcoin ) and released on January 2018 with very minimal advertising. At a very short period of time and without a single marketing this coin is already on two decentralized exchanges and on coin market cap.
Ravencoin is currently ranked at 200 with a market cap of $30,585,136 USD (4,082 BTC). Its currently Priced at 500 Satoshi a coin and there is no wonder if it even gets in to top 100 coin list soon. At the time of writing this article Raven's circulating supply is 728,375,000 RVN and block height is 145,675.
Ravencoin Technical Specifications
Ticker: RVN
Algorithm: X16R
Coin Type: Proof of Work
Total Raven Supply: 21 Billion
Block Time: 1 Minute
Block Reward: 5000 RVN
Explorer: https://ravencoin.network/ | https://exp.virtopia.ca/ | https://rvn.traysi.org/
Statistics: https://rvnstats.info
From the day its announced more and more miners joined the show as there is a strong community support and huge potential to this coin. Yes, rather than just another pump and dump coin  this coin has a true vision. There is an active development team behind Raven that is focusing on making this coin functional in the real world.
Raven coin's Message:
In the fictional world of Westeros, Ravens are used as messengers who carry statements of truth. Ravencoin is a use case specific blockchain designed to carry statements of truth about who owns what assets.
Ravencoin is not just a crypto currency but a digital peer to peer network that is designed for the facilitation of asset transfer. Just like how Ethereum is.
Intention of Ravencoin: Abstract
The Ravencoin project is a hardfork of Bitcoin which has grown to this point with continuous effort and hard work of few hundred developers. Ravencoin is purely based on Bitcoin code except with a new PoW algorithm known as X16R to combat ASIC machines. So what new does this coin offers apart from X16R?
So far there is no Road Map for Ravencoin yet which is expected to be published on April 3rd of 2018. From what we read from this Medium post it looks like this is what Ravencoin aims to implement: Raven Core is the open source software that enables Ravencoin. While Bitcoin focuses on being a better money; Ravencoin is not focusing on being another crypto cash. Instead Ravencoin blockchain is use case specific that is optimized to do one thing which is transfer of tokenization assets from one party to another.
Ravencoin Wallet setup Guide for Beginners
Aside from the tech and community power Ravencoin has super clean wallet which functions same as Bitcoin core wallet. There is a paper wallet as well but we recommend you to download and setup the Raven QT wallet. Raven-Qt wallet is available for cenos7, fedora27, Linux, Mac, Ubuntu and Windows. For beginners here we'll show you how to how to download and setup Raven wallet.
How to setup Ravencoin wallet – Windows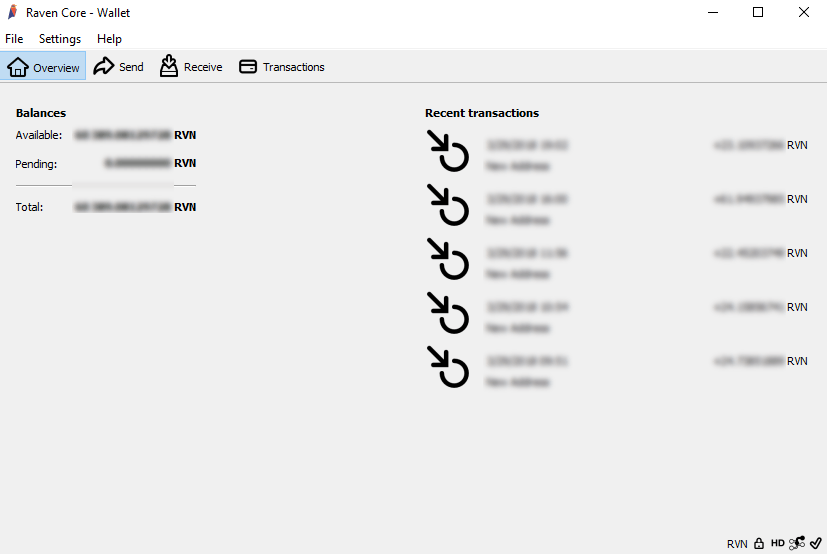 Step 1: Go to Github Ravencoin Release and download the latest wallet version. The latest Raven wallet version is Raven Core version v0.15.99.0 which is Mining free. Back then when difficulty was too low the wallet used to mine using CPU power and every time you had to enter "setgenerate false" in the command window to stop mining which is not necessary with this new version.
Step 2: Once downloaded extract the wallet to the desired location.
Step 3: With Raven wallet you don't have to worry about moving the wallet from C:/ as by default it asks for the location to store your blockchain and wallet files. Make sure you choose a location where you have enough space.
Step 4: Once it is done the wallet should open and start synchronizing with the network. If it doesn't they try adding nodes.
addnode=144.217.83.51:8767
addnode=168.235.90.57:8767
addnode=180.128.20.49:59139
addnode=188.63.244.90:51249
addnode=204.12.238.34:8767
addnode=34.214.193.125:8767
addnode=34.243.21.160:8767
addnode=35.185.22.226:14793
addnode=35.227.66.49:8767
addnode=35.231.53.152:8767
addnode=54.77.202.174:8767
Step 5: Next to create a new address go to File >> Receiving address and then create  a new Ravencoin wallet address.
Step 6: Then for security reasons we highly recommend you to encrypt the wallet and here is the guide to encrypt the wallet.
That's all you need to know about Raven wallet. Now it's time to start accumulating Raven Coin's. You can collect Raven either by mining (Raven Mining Guide for beginners coming soon) or purchasing directly from exchanges.
Where to Buy Ravencoin?
Ravencoin can be traded on most advanced and truly decentralized exchanges. Current available exchanges where you can Buy Ravencoin are Crypto Bridge and Nanex. Soon its going to get listed on Komodo decentralized exchange platform called Barterdex.
Conclusion:
Before we conclude we'd like to say that this is one of the most active community we've ever seen on Discord. If you want to be part of this project then you got to be on Ravencoin Discord community.
Ravencoin started as a experimental project and since it is completely open source anybody is free to suggest ideas or contribute. This reason it being an open source with an unique idea behind it is what we think is going to lift off Ravencoin.
Aside from that there is news in which Overstock CEO Puts 'Millions Of Dollars' into Ravencoin project (Source: https://cointelegraph.com/news/what-does-overstock-see-in-the-digital-bank-of-westeros-ravencoin). We don't know what Overstock CEO sees  and what we are missing so far. It only gets transparent after the release of whitepaper.
Are you mining or hodling Ravencoin? What do you think about the feature of Ravencoin? Please feel free to share your comments.