Crypto Mining
How to mine Firo (FIRO) – Zcoin (MTP) mining guide for NVIDIA / AMD
Firo (Zcoin) uses MTP (Merkle Tree Proof) algorithm which can be mined using both CPUs and GPUs. But GPUs are more efficient and particularly NVIDIA cards are more profitable at mining FIRO. From time to time it even beats Ethereum in mining profitability.
Use WhatToMine and other mining calculators to find out how profitable it is to mine Firo in comparison with Ethereum.
To start mining Firo we recommend the following cards:
NVIDIA GPU:
GTX 1070, 1070Ti, 1080, 1080Ti, 1660Ti, RTX 2070, RTX 2080, RTX 2080Ti, RTX3060Ti, RTX 3070 and RTX 3080.
AMD miners can currently stick to Ethereum (ETH) mining as they are not as efficient at mining MTP.
Anyways here in this beginners guide we'll show you how to mine Firo on both NVIDIA as well as AMD GPU. We'll share miners for both NVIDIA & AMD cards along with the miner configuration. Also We'll list all the mining pools where you can start mining Firo.
Now before we get into Firo (FIRO) MTP mining guide here is a quick intro to Firo or Zcoin.
Firo (Zcoin) – Privacy cryptocurrency
If you were in this space for a long time then you probably know about Zcoin which was launched in 2016. Zcoin is a privacy focused cryptocurrency that uses zero knowledge proof (zerocoin protocol) to anonymize its transactions. This coin is focused on setting privacy standards and it competes with Monero, Zcash and other privacy cryptocurrencies.
It was one of the top privacy coin during the 2017 bull market. While the coins current price is no where closes to its ATH it is still one of the profitable coin that you can mine in 2021.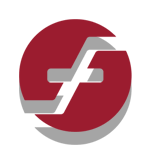 In late 2020 (November 30th) Zcoin was rebranded to Firo. This is to give unique identity to the project and to avoid confusion with notable privacy cryptocurrency Zcash even though they both do not use the same protocol technically.
Firo (Zcoin) advocates privacy as a fundamental human right and it enables users to regain control of their money. It enables untraceable transaction and provides true financial freedom from prying eyes such as governments, corporations and financial institutions.
This coin uses simple burn and spend model that strengthens on chain privacy. It destroys coins first and later it redeems with a brand new ones with no transaction history. This simply breaks the link between the addresses which makes analyzing networks transaction very difficult.
Over the years many innovations have been implemented that improved Firo (Zcoin) greatly. The protocol currently uses Lelantus which sets Firo wallet transactions private by default.
Also if you do not know Firo also incorporates masternodes to additionally verify and validate network transactions. To run a Firo masternode you'll need 1000 FIRO which you can buy directly from exchange or obtain by mining.
You can buy Firo from Binance.
To learn more about Firo check out their website and the following links.
Mining Firo
Firo aims for egalitarian mining without compromising on fast validation. To achieve this Firo developed and it currently utilizes MTP (Merle Tree Proofs) as its Proof of Work algorithm.
MTP mining algorithm is a memory hard algorithm which is highly ASIC resistant and it offers strong security against network attacks.
Being an ASIC resistant algorithm Firo allows commodity hardware. That is it allows home miners to participate in mining which in-turn makes the coin more widely distributed.
While Firo (Zcoin) was proposed as an alternative to Bitcoin which lacks anonymity it is highly inspired by some of the Bitcoins technical aspects.
Firo's max supply is capped at 21 Million. To be exact there will be 21.4 million Firo. Also just like Bitcoin Firo also follows the same 4 year halving cycle as Bitcoin.
The current block reward of Firo is 12.5 FIRO per block which is divided as follows:
Miner block reward: 6.25 FIRO – 50%
Masternode rewards: 4.375 FIRO – 35% and
Development Fund 1.875 FIRO – 15%
You can check out their website and Bitcoin Talk page to find out what is being developed and what will the Firo's development reward be used for.
Alright! Let's get into mining Firo.
How to mine Firo (MTP Algorithm)?
First of all to start mining Firo you'll need a suitable hardware.
Firo uses MTP algorithm which can be efficiently mined with both CPUs and GPUs. ASICs cannot mine this coin. Also as we said GPUs are more efficient than CPU and particularly NVIDIA GPUs have slightly more advantage.
Make sure you have a graphic card with atleast 6 GB of memory. CPU miners need about 4 to 5 GB of free memory per CPU core.
Anyways here in this guide we are only going to cover GPU mining and we hope you have the mining rig ready.
Next you need to obtain a wallet address. Then a suitable mining software for your hardware. Finally configure the miners and start mining Firo.
Obtaining Firo wallet / address
You can find the complete list of wallets here in this link.
Firo wallets: https://firo.org/get-firo/download/
You have core qt wallet, user friendly electron wallet and then light weight electrum wallet. As a miner you can download and setup electrum wallet. Other than that there are many third party multi-currency wallets such as Trust wallet and Coinomi.
Download a suitable wallet and grab a Firo address to receive mining payouts.
Additionally you can also use your Binance deposit address for mining. But you must take a note on minimum deposit / mining payout threshold before you use your exchange address.
Know more about mining directly to exchange account?
Now that you have obtained wallet address lets get the miners ready.
Mining software for MTP (Firo)
There are both official open source as well as closed source miners available for mining MTP algorithm (Firo). Its up to you which one you choose. Here we'll list all the available miners for both NVIDIA and AMD.
The following miners are available for both Windows and Linux.
NVIDIA Miners:
AMD Miners:
CPU Miner:
MTP CPU Miner: https://github.com/firoorg/cpuminer/releases (Note: CPU mining not recommended unless you have a powerful CPU).
Also note that closed source miners listed here are reliable but still use it at your own risk.
Here is a fix in case if your miner is getting blocked by chrome or firefox.
Mining pool for Firo (MTP)
You can mine Firo solo or by joining a mining pool. Solo mining is recommended only if you have a huge mining farm. Otherwise it is better to join a mining pool.
Please follow this guide on how to solo mine Firo. Also you can join this solo mining pool which will make your work more easier:
Solo mining pool: https://firo.solopool.org/help | https://solo-xzc.2miners.com/
Following are the list of mining pools where you can mine Firo.
You can choose any pool from the list above and start mining Firo. Few of the pools mentioned here are based on YiiMP. Follow this guide to know more on how to mine on YiiMP mining pools.
Anyways here in this guide we'll be using 2 miners.
Also the following guide is meant for Windows users. But Linux users can also adopt it easily.
To join a mining pool just obtain the pool's address and port which you'll need to configure it in the miner.
Configuring miner for MTP (Firo) mining
Once you've downloaded the miner unzip it and within the folder you'll find all the batch files. At least you'll find sample .bat file.
Right click the file and click edit.

Then replace it with the following commands that corresponds to your chosen mining software.
NVIDIA:
CCMiner:
ccminer.exe -a mtp -o stratum+tcp://xzc.2miners.com:8080 -u a6fRrScTvbuHMVmr2LC6KKtHDkBo4jNwCe.worker -p password
T-Rex Miner:
t-rex.exe -a mtp -o stratum+tcp://xzc.2miners.com:8080 -u a6fRrScTvbuHMVmr2LC6KKtHDkBo4jNwCe.rig0 -p x
Pause
CryptoDredge:
CryptoDredge.exe -a mtp -o stratum+tcp://POOLADDRESS:PORT -u a6fRrScTvbuHMVmr2LC6KKtHDkBo4jNwCe.worker -p x
AMD
SGMiner:
sgminer.exe --kernel mtp -o stratum+tcp://POOLADDRESS:PORT -u a6fRrScTvbuHMVmr2LC6KKtHDkBo4jNwCe.worker -p 0,strict,verbose,d=700 --worksize 256 --intensity 18
WildRig Multi:
Wildrig.exe –algo mtp –opencl-threads 1 –opencl-launch 16x0 –url stratum+tcp://xzc.2miners.com:8080 –a6fRrScTvbuHMVmr2LC6KKtHDkBo4jNwCe.worker_name –pass x
Make sure to replace the wallet address to your own address. Also the above configuration is for 2 miners. If you are using some other pool then change the POOLADDRESS:PORT information.
Once you've configured save the file or save it as firo.bat.
That's it! Finally double click the .bat file to start mining Firo. You should see a window similar to this.

If your shares are being accepted then you are good to go. You've successfully started mining Firo and you can check results in pool dashboard.
Mining Results
Visit the pool where you are mining. In this case it is 2miners. So it is https://2miners.com/xzc-mining-pool. Then enter your wallet address. The pool will then display your real time mining reports. It will display the hashrate and payout records.
Once you reach the minimum payout threshold the pool will send the mining payout to your wallet address.
Meanwhile here are Firo Mining calculators:
https://minerstat.com/coin/FIRO
https://2cryptocalc.com/xzc-mining-calculator?hashrate=795
Enter your hashrate, power consumption, pool fee and the power cost to estimate your mining profits and the number of Firo you'll mine in a day / week / month.
For optimizing the miner and to get better results please seek help from the Firo discord channel.
Also if you do not own a mining rig but still wish to mine Firo (Zcoin – MTP) then you can use services like Mining Rig Rentals. MTP hash is available for rent at MiningRigRentals.com.
Happy Mining!