Software
Claymore's NeoScrypt AMD Miner – Mine NeoScrypt with AMD GPU
We know that most of you are utilizing AMD graphic card towards Ethash and CryptoNight algorithms. Its fine because they tend to perform better and they are the ones that are perfectly suited for AMD GPUs. But aside from these two algorithms there are many other that yield good returns. Do you know that AMD GPUs are good at mining NeoScrypt algorithm? In fact AMD cards perform equally in comparison with NVIDIA. Also some RX series and Vega cards even perform better. Most don't know this because the problem is there are not much NeoScrypt AMD miners available. If you are the one looking for a miner to mine NeoScrypt using your AMD GPUs then you have three options. Claymore's NeoScrypt AMD Miner, NeoScrypt OpenCL GPU miner and Gateless Gate Miner.
Claymore's NeoScrypt AMD Miner
Claymore NeoScrypt AMD miner is a closed source mining application. It is available only for Windows 64 bit; no Linux and no NVIDIA support currently. This miner is heavily optimized and it supports all types of AMD GPU chips such as: Baffin, Ellesmere, Fiji, Hawaii, Pitcairn, Tahiti, Tonga and Vega. Also this miner supports up to 32 GPUs. In addition to that It has the following features:  pool failover support, restart miner mode, watchdog option, retry delay, benchmark mode, GPU temperature setting and remote monitoring / management port support.
Download: https://bitcointalk.org/index.php?topic=3012600.0
The latest release version of this miner is v1.2 and the above link is the official page for this miner. Along with the download links you'll also find command line options and instructions on how to use, configure, and troubleshoot common errors. This miner is free to use, but it contains 2% developer fee. There is -nofee option which you can use to remove the dev fee. However it will slow down your mining speed. Okay, as we are taking about mining speed let's see what this miner is capable of delivering on NeoScrypt.
Performance and hashrate:
Before you check the performance aspects of this miner there is one thing you must note about NeoScrypt algorithm. Just like Ethash and Equihash; NeoScrypt is also a memory intensive hashing algorithm. However NeoScrypt is not so power efficient as other algorithms. It consumes more power and as a result your GPU runs hotter. So before mining NeoScrypt using AMD GPU ensure that you have enough power reserve on PSU to supply your entire mining rig. Also if you don't have a proper GPU cooling system then you may have to monitor the GPU temperatures while mining.
Following are the list of GPU hashrates that you can expect from this miner. These hashrates are reported by an user and it may vary depending on your settings.
RX480 - 930KH/s
RX470 - 900KH/s
RX580nitro+ - 1000KH/s
Fury Nano - 1350KH/s
390X - 1150KH/s
270X - 450KH/s
380X - 720KH/s
280X - 825KH/s
RX460 - 380KH/s
Vega64 - 2200KH/s
Fury X - 1530KH/s
These are the hashrates on stock settings and from the above report it looks like Vega cards should be profitable. By using a mining calculator you can decide on which NeoScrypt coins are worth mining. Also to achieve the above results there are few settings which you must carry out first. Before using this miner it is recommended that you set Windows virtual memory to atleast 16 GB. Then make sure you have the latest drivers installed on your mining rig. Next to avoid miner freezes and crashes start from default clock settings. If it runs stable then gradually increase from there until you attain the best results.
Also Read:
Open Source AMD miner for NeoScrypt
The above mentioned claymore miner is closed source and so we do not recommended it. However you should be fine using it on your mining rig where you don't have wallets installed.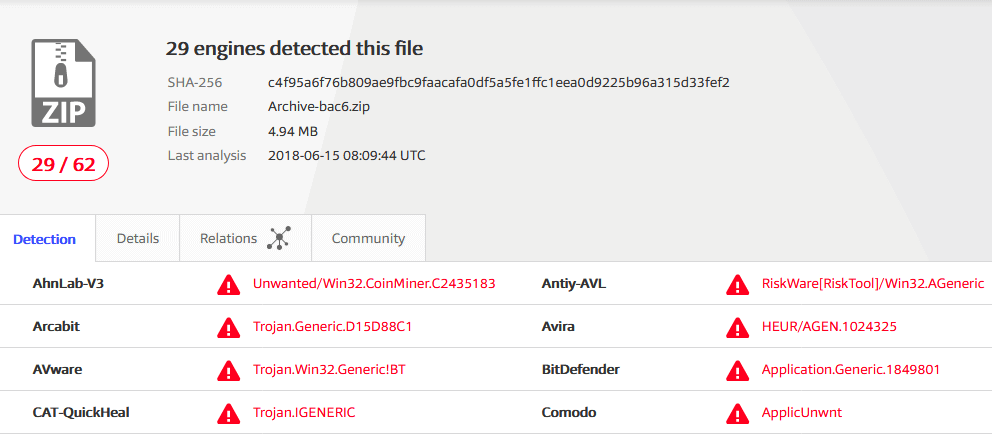 Anyways if you are not okay with it then you have two open source miners available for NeoScrypt.
NeoScrypt OpenCL GPU miner (NSGMiner): https://github.com/ghostlander/nsgminer/releases/
Gateless Gate (zawawawa/gatelessgate): https://github.com/zawawawa/gatelessgate/releases
Both the miners are available only for Windows. Also the gateless gate miner contains 1% dev fee and apart from NeoScrypt it also supports Ethash, Equihash and CryptoNight algorithms.