Coin Lists
Time Travel (TimeTravel10 | Bitcore) Algorithm, coins, miners and hashrate
In recent times we've been sharing about algorithms that are not so popular in crypto mining space. Some of these algorithms that we covered in the past are Keccak, HMQ1725, C11, Tribus, PHI1612 and Nist5. Among GPU miners these algorithms are not so popular compared to Ethash, Equihash or NeoScrypt. The main reason is either there are not so many Altcoins based on these algorithms or the mining is dominated by ASICs or FPGAs. Similarly this week we'll cover another rare proof of work algorithm called Time Travel. This algorithm is repellent to ASIC but it's not well known as there are only 2 coins currently using this. Before we list those coins we'll share few information about Time Travel algorithm, the available miners and its hashrates.
Time Travel Algorithm
Time Travel -timetravel is an ASIC resistant Proof of Work hashing algorithm. This PoW algorithm is both GPU and CPU mineable. Also just like any other hashing algorithms it can also be affected by FPGAs but we are not sure whether FPGA exist or not. Time Travel is not new however there is not much information or whitepaper regarding this algorithm. The following information is all we were able to find:
"TimeTravel", is actually based on 40320 different combinations of hashing algorithms and that easily can be extended to 362880, 3628800 or even more. It lets miners travel through time through them or through them through time.
Miners available for TimeTravel
The most popular coin that uses this PoW hash function is Bitcore. Bitcore slightly uses a modified version of TimeTravel algorithm called TimeTravel10. So -timetravel, -timetravel10 and -bitcore are technically the same. A GPU friendly mining algorithm which is also mineable using CPU. Following are the list of miners that are available for CPU as well as AMD and NVIDIA graphic cards.
CPU Miner:
tpruvot / cpuminer-multi: https://github.com/tpruvot/cpuminer-multi/releases
JayDDee/cpuminer-opt: https://github.com/JayDDee/cpuminer-opt/releases
AMD Miner:
sgminer-timetravel: https://github.com/bitbandi/sgminer-timetravel
SGMiner for Bitcore: https://github.com/LIMXTEC/BitCore/releases/download/0.14.1.6/6.Windows_Miner_05-2017.zip
NVIDIA Miner:
CCMiner: https://github.com/tpruvot/ccminer/releases
Enemy Miner v1.12 or latest: https://coinguides.org//?s=enemy
Hashrate and performance
So as you got your mining software ready you might be wondering what hashrate you'll be getting by mining this algorithm. Before you start mining here are few points to note:
Unlike other PoW algorithms mining TimeTravel is less stable and it might crash often if your overclock setting is not properly fine-tuned.
Although it's quite friendly to CPU, it is recommended that you mine TimeTravel using GPU.
When it comes to GPU, NVIDIA outperforms AMD cards and the best supported ones are GTX 10 series cards.
This algo uses core clock so overclocking memory won't make much difference.
Following are the list of hashrate that you can expect from your hardware. Note that these information is taken from pool benchmarks, mining calculators and user reports. So the hashrate mentioned below might slightly vary depending on your settings.
NVIDIA GTX
1080 TI: 32 Mh/s
1070: 20 Mh/s
1070 TI: 22 Mh/s
1060 (6 Gb): 14.5 to 15.3 Mh/s
1060 (3 Gb): 12 Mh/s
1050 TI: 8 Mh/s
AMD
RX 480: 10.5 Mh/s
RX 570: 9 Mh/s
Vega 56: 16 Mh/s
Vega 64: 19 Mh/s
Time Travel coins
Following are the list of coins that are based on TimeTravel algorithm. Currently there are only 2 coins using this and if we ever found out any new coin then we'll list them here.
Bitcore – BTX
Machinecoin- MAC
Bitcore (BTX)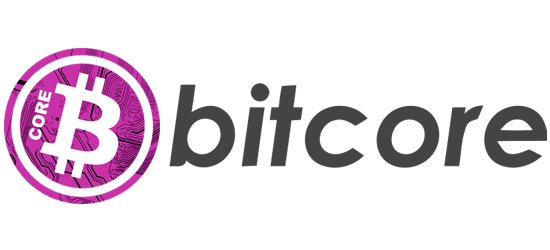 Bitcore is a decentralized cryptocurrency and a community driven peer-to-peer digital payment solution. It is designed to make original Bitcoin future proof. Bitcore has one of the lowest transaction fees on the market while possibly providing the best on-chain scaling solution in the entire crypto-sphere.
Announcement: https://bitcointalk.org/index.php?topic=1883902.0
Website: https://bitcore.cc/
Bitcore specifications:
Max Supply:  21 Million
Block Time: 2.5 Minutes
Coin Type: PoW
Max TX / day: ~48,000,00.00
Algorithm: Timetravel10
Block Reward: 3.125 BTX + transaction fees
Diff Retarget: Bitcore 64_15
SegWit: Yes
---
Machinecoin (MAC)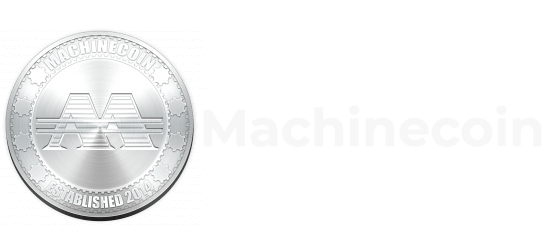 Machinecoin is a cryptocurrency created in 2014. It is based on the code of Litecoin and enhanced with a unique algorithm called TimeTravel. It has a unique difficulty re-targeting system called Warp Drive which allows in-block re-targeting.
Announcement: https://bitcointalk.org/index.php?topic=434190.0
Machinecoin specifications:
Total Coins:  35 Million
Block Time: 2.5 Minutes
Coin Type: PoW / Masternodes
Algorithm: Time Travel
Block Reward: 50 Coins
Diff Retarget: Every block
---