Coin Lists
PHI1612 Coins – List of all coins that uses PHI1612 hybrid algorithm
In coin lists we've so far covered NeoScrypt Coins, Xevan Coins, Equihash Coins and Ethash Coins. Here in this post we are going to list all crypto currencies that falls under PHI1612 crypto algorithm. While all the other algorithms which we listed are Proof-of-Work, this one is a Hybrid algorithm. It blends properties from the Proof-of-Work and Proof-of-Stake algorithms, also referred as "Proof-of-Stake 2". Before listing all PHI1612 coins we'll make a short note on this algorithm.
What is PHI1612? Hybrid PoW/ PoS Algorithm
Luxcore is the first coin to introduce PHI1612 Hybrid algorithm  – A most efficient GPU mining algorithm that is both ASIC resistant and NiceHash Resistant. PHI1612 is a hybrid Proof-of-Work and Proof-of-Stake algorithm build using a combination of 6 different crypto hashing algorithms. The algorithms that make up PHI1612 are: Skein, JH, Cubehash, Fungue, Gost and Echo.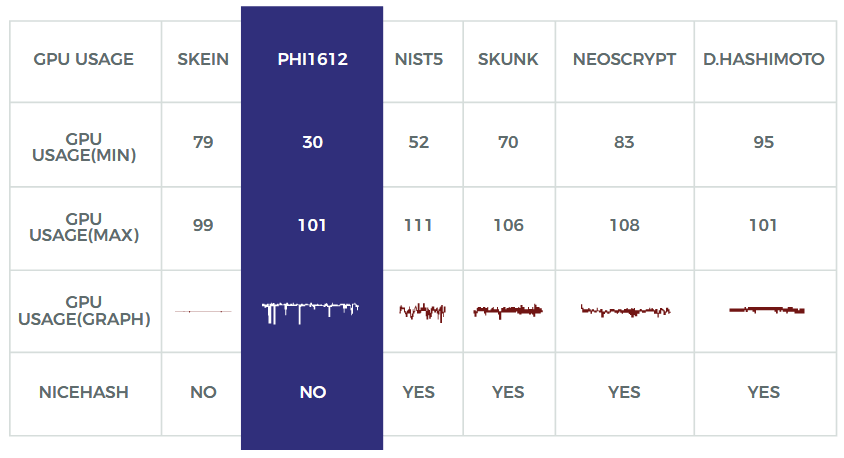 This combination of 6 different hashing algorithms make PHI1612 a most secure encryption algorithm. Not just secure, but it also has a resource-friendly approach that makes the mining process more efficient by consuming very less power. Moreover coins that uses this algorithm are more democratized and decentralized in nature since it prevents large mining firms from dominating and centralizing the network.
List of all PHI1612 Coins
Even though there are not much coins that uses PHI1612 algorithm we thought it is really worth mentioning here. The reason is PHI1612 can be mined using consumer grade hardware's such as CPUs AMD and NVIDIA GPUs. If you have a pretty decent gaming computer then you can try mining the following coins. Moreover you can expect the mining to be profitable since this algo shoots higher hash rates without increasing the power consumption. Currently there are only 2 crypto currencies that uses PHI algorithm and they are
1. LuxCoin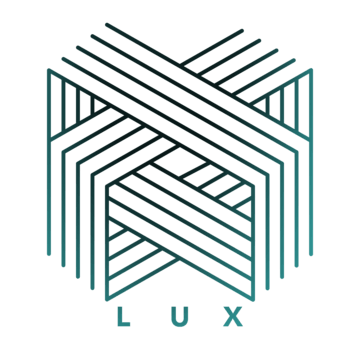 Luxcore is more than just a crypto currency. It is a platform and blockchain solutions that aims to build and design enterprise ready security and privacy products.  LuxCoin features Luxgate, masternodes, segwit, smart contracts, Lux Send, trading wallet, multi-signature transaction and much more. It is the first coin that relies on PHI1612 algorithm and it is the first of its kind.
Announcement: LuxCoin Bitcointalk
Website: https://luxcore.io/
LuxCoin Specifications:
Total Blocks: 6,000,000 (Max Coin Supply: 60,000,000 LUX)
Block Time: 60 Seconds
Coin Type: PoW / PoS / Parallel Masternodes
PoW Reward: 10 LUX
PoS Reward: 1 LUX
Algorithm: PHI1612 PoW/PoS hybrid algorithm
Stake Time: 36 Hours
Masternode Requirements: 16,120 LUX
Masternode Reward: 40% PoS Block
Segwit: Yes
---
2. Folm Coin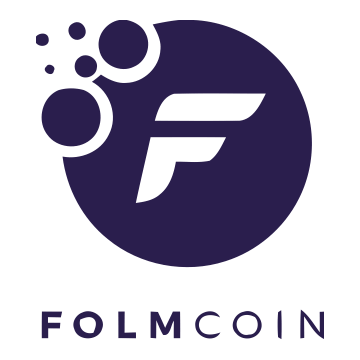 FOLM is an open source and decentralized digital cryptocurrency that is based on blockchain technology. Anybody can setup their own servers and be a part of Folm coin network. Folm Coin is also a resource friendly crypto currency, based on the "Masternode" approval system that uses "PHI1612 Crypto Algorithm". It features Instant Send, Anonymous Send, Dark Gravity Wave and Masternodes.
Announcement: Folm Coin Bitcointalk
Website: https://folm.io/
Folm Coin Specifications:
Maximum Coins: 23.001.916 FLM (POW) (Including premine)
Block Time: 120 seconds (2 minutes)
Coin Type: PoW / PoS / Parallel Masternodes
Block Reward: 45 ( 30 POW + 15 MN )
Algorithm: PHI1612 hybrid
Halving: Unique FOLM Supply Method for Every Year (*)
Premine: 1.136.956 (%5 of POW)
Minimum Transaction Fee: 0,0001 FLM
---
PHI1612 Hashrates:
The following hashrate results are taken from pool benchmark which may vary: The 1080ti is very strong in mining LuxCoin. You can expect GTX 1080 TI @ 35 to 38 MH/s, GTX 1070 @ 22 MH/s and GTX 1060s @ 12 to 14 MH/s. AMD cards and Vega is also good. With RX580 you can expect around 15 Mh/s.
Note: Before mining or investing in any cryptocurrency do your own research.
If we ever find out a new coin that uses this hybrid algorithm then we'll list it here. Also if you knew or came through any new coins then please do mention it in comments section.