Coin Lists
Keccak hashing algorithm (SHA-3) – Keccak Coins and miner for Keccak
Do you feel crypto currency mining is not so fascinating? This bear market could make you feel that way and mining anything is not so profitable currently. It is just a matter of time so keep mining and in the long run you'll be definitely rewarded. If you ever feel bored then change your routine and try mining something new which you've never mined before. Either a new coin or a new algorithm. Here in this post we'll discuss about Keccak PoW algorithm which is not new but there are only few coins that uses this algorithm for Proof of Work. Before we see the list of Keccak coins we'll see what is Keccak hashing algorithm and the miners available to mine Keccak.
Keccak (SHA-3) Algorithm
Keccak (pronounced as "ketchak") also known as SHA-3 (Secure Hash Algorithm 3). It is the latest generation secure hashing algorithm released by NIST (National Institutes of Standards and Technology) in 2012. Keccak is a family of cryptographic sponge functions and is designed as an alternative to SHA-256 – An algorithm used by Bitcoin and various other crypto currencies. Compared to SHA-256, Keccak (SHA-3) is much faster and is more secure. If you are looking for Keccak Whitepaper then head to this link. If you are looking for specifications and more in-depth information on Keccak encryption algorithm then check this and this.
Keccak Mining and Miners
Before you get in to mining Keccak Proof of Work algorithm there are few points which you must note.
Keccak is a SHA-3 hashing algorithm and as it is a member of SHA family it isn't 100% ASIC resistant. In fact it is ASIC friendly but as far as we know there isn't an ASIC currently for this algorithm. Maxcoin is the first to implement Keccak (SHA-3) as a Proof of Work algorithm and later on several other coins started implementing this.
Keccak is also NiceHash-able and it is not CPU friendly so don't look for Keccak CPU miners as they won't yield any profitable results. Anyways we've shared the link for CPU miners below just in case if you'd like to test it. Keccak is GPU mineable and NVIDIA graphic cards are good at it. They handle this algorithm way better than AMD GPUs. Following are the list of mining software's that you can utilize to mine Keccak coins.
CPU Miner:
https://github.com/tpruvot/cpuminer-multi
https://github.com/Max-Coin/cpuminer/releases
NVIDIA Miner:
CCMiner Alexis is the best and the fastest NVIDIA miner for Keccak. In addition to this you can also try NiceHash excavator Miner. If you are using mining platforms like Hive OS or Simple Mining OS (SMOS) then you have standard ccminer which supports Keccak PoW algorithm.
https://github.com/nemosminer/ccminerAlexis78/releases/
https://github.com/nicehash/excavator/releases
AMD Miner:
NVIDIA cards outperform AMD so we suggest you to mine algorithms in which AMDs are actually good at. For example Ethash and CryptoNight. Anyways if you are looking for a miner then you can use popular Claymore miner and SGMiner.
https://bitcointalk.org/index.php?topic=1433925.0
https://github.com/nicehash/sgminer/releases
If you don't own mining rigs but still wish to mine this algorithm then you can rent hash power from mining rig rentals at affordable price.
Sha3-Keccak Mining Rigs for Rent
Keccak Hashrate
Below are the list of hashrates for the most popular GPUs. The following information is taken from user and pool benchmark reports. So don't expect it to be accurate but if you fine tune your graphic cards properly then you can achieve close to what's mentioned here.
NVIDIA:
1080 TI - 1050 to 1100 Mh/s
1080 - 860 Mh/s
GTX 1070 - 690 Mh/s
1070 TI - 830 Mh/s
1060 6 GB - 490 Mh/s
1050 TI - 250 Mh/s
GTX 970 - 400 Mh/s
AMD:
AMD RX 570 4GB - 280 Mh/s
RX 580 8 GB - 310 MH/s to 340 Mh/s
RX 480 - 320 Mh/s
Vega 64 - 630 Mh/s
R9 290x - 275 Mh/s
Keccak algorithm is heavy on CUDA cores and it doesn't use video memory. To get better hashrate results increase your core clock and lower your memory clocks but only do it gradually. Also please note that Keccak runs hotter so watch out for GPU temperatures while mining. Anyways this algorithm is stable and is easy on the GPU compared to Equihash.
Keccak Coin List
As we said there are not much coins using this Proof of Work algorithm but there are some notable coins like Maxcoin and SmartCash. Currently there are only three coins with active development. Do your research and choose a coin wisely before you get started with mining Keccak coins.
SmartCash – SMART
MaxCoin – MAX
CreativeCoin – CREA
Slothcoin (SLOTH) –

Inactive

365Coin (365) –

Inactive

Galleon (GLN) –

Inactive

Helix Coin (HXC) –

Inactive

CryptoMeth (METH) –

Inactive

BitcointalkCoin (TALK) –

Inactive
SmartCash – SMART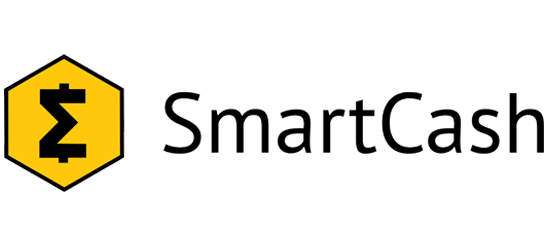 SmartCash is a cooperation, community governance and growth focused crypto currency & a decentralized economy. This coin has Masternodes and it also features smart rewards and Instant pay – A feature that allows instant point-of-sale in-store and online purchases.
Website: https://smartcash.cc/
Explorer: https://insight.smartcash.cc/
SmartCash specifications:
Max Coin Supply:  5,000,000,000
Block Time: 55 Seconds
Coin Type: PoW / Masternodes
Block Size: 1 MB
Algorithm: Keccak (PoW)
Difficulty Management: BRNDF
Coins per Block:  5000 coins (with gradual reduction per equation below)
Reward Split: 30% (Miners/SmartRewards/SmartNodes) and 70% (SmartHive/HiveTeams)
---
MaxCoin – MAX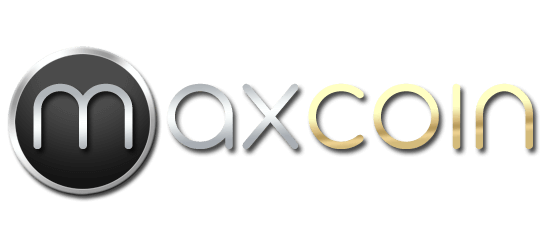 MaxCoin is an old school (no pre-mine), open source cryptocurrency featuring next generation SHA-3 hashing algorithm. This coin has no transaction fees and had no ICO, no advertising, donation, bounties or airdrops. This is a pure community based cryptocurrency that focuses on organic growth.
Announcement: https://bitcointalk.org/index.php?topic=438150.0
Website: https://www.maxcoinproject.org/
Explorer: https://explorer.maxcoinproject.net/
MaxCoin specifications:
Max Coin Supply:  100 Million
Block Time: 1 Minute
Coin Type: PoW
ICO / Premine: No
Algorithm: Keccak (SHA-3)
Difficulty re-target: Every block using Kimoto Gravity Well
Block Reward: 8 coins per block / Halving every ~4 years
Transaction Fees: Zero – no transaction fees ( close to zero )
---
CreativeCoin – CREA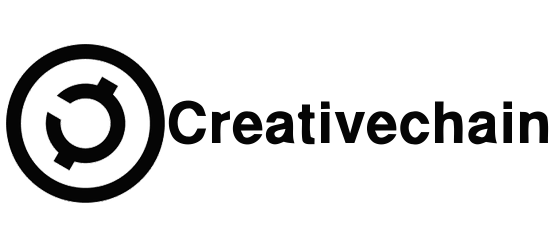 Creative coin or Creative chain is a decentralized creative community. This is a blockchain platform for multimedia registration and distribution of content that certifies the authorship and license of any work or creation making them indelible.
Announcement: https://bitcointalk.org/index.php?topic=1809920.0
Website: https://www.creativechain.org/project/
CreativeCoin specifications:
Total Supply:  115.000.000
Block Spacing: 2 Minutes
Coin Type: Proof of Work
Algorithm: SHA-3 Keccak
Difficulty re-target Algorithm: DigiShield
TX Technology: SegWit (Segregated Witness)
---
If we ever find out a new coin then we'll add it to this list. Also if you know any other coins using this algorithm then please do mention it in comments section.