Coin Lists
Tribus PoW algorithm – List of all coins that uses Tribus Algorithm
After the recent release of Equihash ASIC; miners are trying to explore new algorithms and coins day by day. They are very particular in finding algorithm that are ASIC resistance and that stays as GPU mineable coin for a long time. Especially algorithms that are hybrid; which makes one difficult to program an ASIC are getting a lot of publicity recently (for example: Ravencoin, Denarius etc).
Every week we make a coin listing based on their algorithm so users can pick one easily and do their research before mining. Likewise this week we decided to post about Tribus – A proof of work algorithm that is ASIC resistant. Even though this algorithm is a year old which was first introduced by Denarius; there are only few coins that uses this so we thought it's really worth mentioning.
Tribus Proof of Work Algorithm
Denarius – A hybrid cryptocurrency and is the first coin to bring up this completely new algorithm called Tribus. In Latin Tribus meaning tribe or three and this algorithm is based on the combination of three different hashing algorithms. Tribus hashing algorithm features three most secure cryptography algorithms which were featured in NIST5 algorithm and they are JH, Keccak, and Echo.
Tribus algorithm is ASIC resistance that can be mined using CPU and both NVIDIA and AMD GPUs. Also you can rent Tribus hashing algorithm from mining rig rentals. When we say ASIC resistance algorithm we don't mean there won't be an ASIC in the future. It is possible, but currently no one is going to put the money and time into building an ASIC for Tribus algo especially when all these coins have low market cap.
Denarius is the first coin to use Tribus. Along with Denarius we've listed all the other coins that are powered by Tribus Proof of Work hashing algorithm. Do check them all and do your own research before mining as there are few clone with no new tech behind.
The source for Tribus Python Hashing module can be found on GitHub: https://github.com/exmac/tribus-hash
Miners for Tribus:
CPU Miner: https://github.com/tpruvot/cpuminer-multi/releases
NVIDIA Miner: https://github.com/tpruvot/ccminer/releases
AMD Miner: https://github.com/tpruvot/sph-sgminer-tribus/releases
List of Tribus Coins
Denarius (DNR)
BZL coin (BZL)
Virtus (VRT)
Tin Coin (TIN)
Denarius – DNR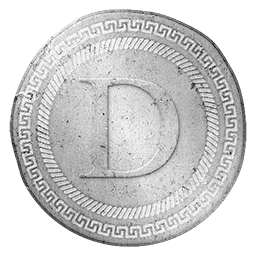 Denarius is a hybrid consensus cryptocurrency that introduced Tribus proof of work algorithm which will be available until block 3 million. After which it will switch to Proof of Stake. This coin is based off the original Bitcoin core and it has the following features: Hybrid Masternodes, Atomic Swapping, Multi-Signature Support, Stealth Address, Encrypted Messaging, in wallet trading and fast transactions.
Announcement: Denarius Bitcointalk
Website: https://denarius.io/
Denarius specifications:
Max Coin Supply: 10,000,000 DNR
Block Time: 30 Seconds
Coin Type: PoW / PoS / Masternodes
Current PoW Reward: 2 DNR
Premine: 10%
Algorithm: Tribus
Full Proof of Stake Transition starts at: Block 3,000,000
Masternode Requirements: 5,000 DNR
Masternode Reward: 33% of the current block reward
---
BZLCOIN – BZL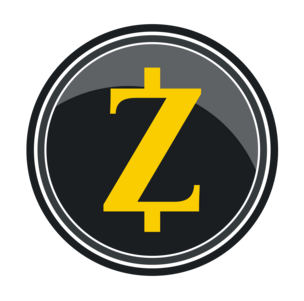 BZL coin is a Brazilian coin that was announced on October 2017 and it uses Tribus proof of work algorithm. Looks like BZL Coin is a complete clone of Denarius. Except few changes in specifications all features that it has can also be found on Denarius. Fast transaction, stealth address, encrypted messaging etc.
Announcement: BZLCOIN Bitcointalk
Website: http://site.bzlcoin.org/
BZL coin specifications:
Total Number of Coins: 10,850,000 BZL
Ideal Block Time: 30 Seconds
Coin Type: PoW / PoS / Masternodes
Algorithm: Tribus
PoW ends on: Block 1,500,000
Stake Interest: 6% annual static inflation
Minimum Stake Age: 8 hours
---
Virtus – VRT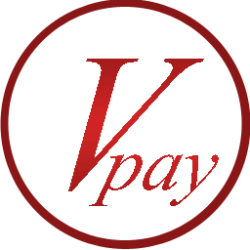 Virtus is a open source, peer to peer technology and a next generation cryptocurrency that is build from DASH. It uses Tribus algorithm which is both ASIC and NiceHash resistant. Also this project is going to implement a three level masternode system which will be economic to afford and will be rewarding at the same time.
Announcement: Virtus Bitcointalk
Virtus Pay specifications:
Project Name: Virtus Pay
Block Time: 60 Seconds
Coin Type: Proof of Work and Masternodes
Algorithm: Tribus
Masternode Collateral: 25000 VRT
Total Supply: 18.000.000 VRT
Premine: 1.9%
Block Reward: 10 VRT from block 60000
Reward Halving: 15% halving every half-year
MasterNode Rewards: 40% or 4 VRT
---
Tin Coin – TIN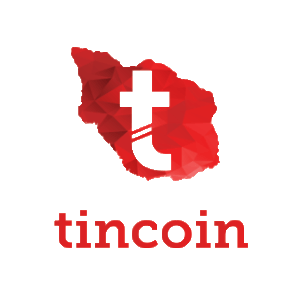 Tin coin is a community based cryptocurrency which was launched with 0% pre mine. It features InstantSend, decentralized masternode network and superior transaction anonymity using PrivateSend.
Announcement: Tin Coin Bitcointalk
Tin coin specifications:
Maximum Supply: 35,000,000
Average Block Time:  1 Minute
Coin Type: Proof of Work and Masternodes
Reward Distribution: 50% to Masternodes, 50% to Miners
Algorithm: Tribus
Block Reward: 10 TIN from block 10000+
Difficulty Re-targeting: Every Block
Masternode Collateral: 1,000 TIN
---
There is one more coin that features Tribus algorithm and it is Vegas Coin (VGC). But looks like this coin turned out to be a SCAM and is currently inactive so there is no point in listing here.
So far we only found 4 coins to be using Tribus. If we ever find out any new coin with this algorithm then we'll list it here. Even if you found one then please don't fail to mention it in the comments section.