Coin Lists
C11 Algorithm – C11 Miner and list of all C11 Coins
Miners will mine coins that are profitable at the moment. They'd like to try out new algorithms with their GPUs and they strictly stay away from ASIC algorithms. If the algorithm which they mine seems stable and smooth enough then they stick to it and try to find out more profitable coins that uses identical algorithm. Every week at Coin Guides we post about an algorithm and tag all crypto currencies related to that specific algorithm. This helps miners to easily pick a coin without much research. Similarly this week on coin lists it's about C11 Algorithm – One of the popular algorithm among NVIDIA miners.
Before we list all coins based on C11 algorithm we'll first see what's C11 and some of its benefits. In addition to this we'll also see the best c11 mining software available for CPU, AMD and NVIDIA cards.
C11 Algorithm – ASIC and NiceHash Resistant
Chaincoin was the first cryptocurrency to introduce and use the C11 hashing algorithm. This C11 algorithm derived its name from the use of 11 random algorithms that are chained together. The algorithms that make up C11 are: blake, bmw, groestl, jh, keccak, skein, luffa, cubehash, shavite, simd and echo. We couldn't find a whitepaper, but C11 was greatly inspired from Darkcoin Dash X11 algorithm and is very much similar to X11. The only difference is that these 11 algorithms in c11 are chained in a different order.
C11 is currently both ASIC and NiceHash resistant. C11 ASIC isn't available yet, but in the future if the value of these coins goes up then the development of ASIC will be accelerated. Also since it is similar to Dash x11 algorithm it is possible to mod Antminer D3 ASIC to mine C11 algorithm. Aside from that, assuming that there isn't an ASIC for C11; this is one of the decent algorithm to mine using GPU. Especially If you have a NVIDIA GPU then it's a good stable algo in which the power doesn't fluctuate much. Also most coins using c11 are new and have low difficulty so if you have a small farm you can even try solo mining.
C11 Miners – Best c11 mining software (NVIDIA / AMD)
C11 is mineable using CPU, NVIDIA and AMD GPU. Below are the best mining software's available currently for C11 mining.
CPU:
JayDDee / cpuminer-opt: https://github.com/JayDDee/cpuminer-opt/releases
AMD:
Chaincoin SGMiner: https://mega.nz/#!w0VWkBbZ!PWyCPnCjIuvm6pH8Ljt-hXvllg4npedd0gfwKGXkL-E
NVIDIA:
CCMiner Alexis: https://github.com/alexis78/ccminer
For NVIDIA: CCMiner 2.2.5 works fine too but it is not the best. According to several reports alexis78 is the fastest NVIDIA miner for c11 algorithm. This version is optimized for c11 mining and it outperforms regular ccminer. We've shared the GitHub link where the source code of the miner is available and you can compile it yourself.
In addition to this you can also try Nemos Miner in which you can expect similar performance.
NemosMiner: https://github.com/nemosminer/NemosMiner/releases
C11 Mining Rig Rental:
Also C11 mining rigs are available for rent at mining rig rentals so if you don't have a hardware to mine then you could use this service.
Things to Note:
C11 algorithm doesn't need memory speed. It uses core so decrease memory, lower power and increase core clock for maximum performance. Also If you own Radeon cards it's better to mine Ethash because NVIDIA GPU outperforms and are superior when it comes to c11 mining. For your reference below are the hashrates on C11 algorithm for the following GPUs. This information has been fetched from pool's benchmark reports.
GTX 1080 Ti - 25 to 30 Mh/s
GTX 1080 - 16 Mh/s
GTX 1070 - 12.5 Mh/s
1060 6gb - 11.5 Mh/s
GTX 970 - 10 Mh/s
GTX 780 Ti - 6.5 Mh/s
RX 580 - 6.2 Mh/s
RX 480 - 5 to 6 Mh/s
R9 290x - 3.5 Mh/s
R9 280x - 2.5 Mh/s
C11 Coins
Following are the list of coins that uses C11 Hashing algorithm. Some are pure PoW, some are hybrid PoW / PoS and some even have masternodes. In below list there could be some scam project as well so do research this from your end before choosing a coin to mine.
Below order is based on coin popularity.
Stipend (SPD)
ChainCoin (CHC)
Interzone (ITZ)
Bithold (BHD)
Dixicoin (DXC)
Jolt Gas (JLG)
Kingston (KGX)
Rampant Coin (RCO)
Anucoin (ANU)
Cold Water Coin (CWTC)
Flaxscript  (FLAX) –

Inactive
Stipend – SPD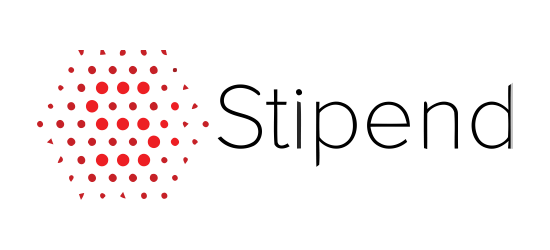 Among this list Stipend is the most popular cryptocurrency to be using c11 algorithm. Stipend is a cryptocurrency and a decentralized platform for freelancers and digital nomads. This project aims to be an ultimate solution for decentralized jobs and marketplace. It is designed to reward / pay people for completing jobs, tasks, surveys and bounties.
Announcement: Stipend Bitcointalk
Stipend specifications:
Max Coin Supply: 19,340,594 SPD
Block Time: 1,5 Minutes
Coin Type: PoW / PoS / Masternodes
Premine: 2.07% (400,000 SPD)
Algorithm: c11 / Sha-256d (PoW/PoS)
Difficulty re-target: Every block
Masternode Collateral: 5000 SPD
Block Reward: 15 SPD / 35 SPD (PoW/PoS)
---
ChainCoin – CHC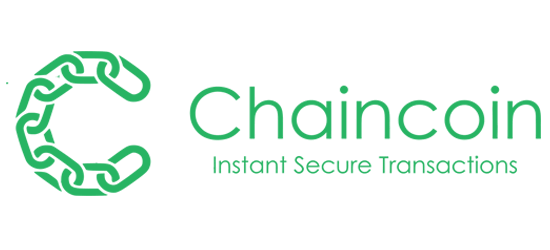 Chain coin is a decentralized cryptocurrency and a first to introduce c11 mining algorithm. This coin features masternodes which allows you to send instant secure transactions. Aside from this they are planning to implement cross blockchain value exchange called project x chain. It will create a decentralized ecosystem by "chaining" multiple blockchains together and providing an in-wallet exchange.
Announcement: Chaincoin Bitcointalk
Chaincoin specifications:
Total Coins: 23 Million CHC
Block Time: 90 Seconds
Coin Type: PoW /  Masternodes
Premine: No
Algorithm: C11  (11 hashing algorithms chained)
Reward Halving: Every 700800 blocks (2 years)
Masternode Collateral: 1000 CHC
Block Reward: 8 per block
---
Interzone – ITZ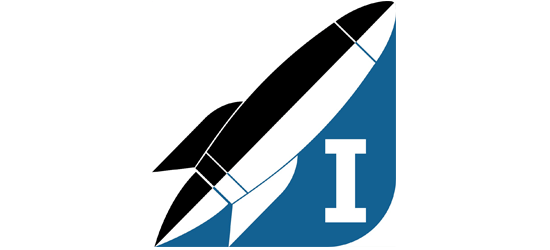 Interzone is a fork of DASH with the rock solid CPU/GPU mineable C11 algorithm from Quark/Chaincoin. This coin offers fast 90 second transactions, scalable block sizes, low fees, automatic check-pointing, perplexion for truly anonymous transactions, network nodes Aka masternodes, and easy mining with in-client one-click Simple Mint system.
Announcement: Interzone Bitcointalk
Interzone specifications:
Total Coins: 23,000,000 ITZ
Block Time: 90 Seconds
Coin Type: PoW /  Masternodes
Premine: 2% (460,000 ITZ)
Algorithm: C11 proof of work
Reward Halving: Every 500,000 block intervals (~1.5 years)
Masternode Collateral: 5000 ITZ
Block Reward: 23 ITZ
---
Bithold – BHD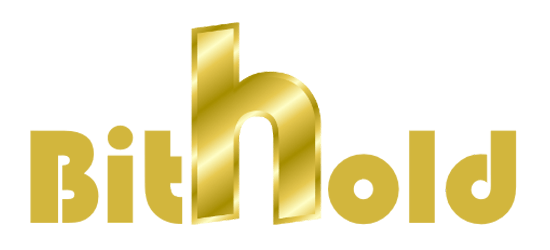 Bithold is a proof of work / Proof of stake mineable cryptocurrency with Masternodes, based on a secure C11 algorithm.
Announcement: Bithold Bitcointalk
Bithold specifications:
Total Coins:  ~33 000 000 BHD after 10+ years
Block Time: 90 Seconds
Coin Type: PoW /  PoS / Masternodes
Premine: 1.25%
Algorithm: C11
Difficulty Re-targeting Every block
Masternode Collateral: 10000 BHD
 PoS coins maturation: 24 hours
---
Dixicoin – DXC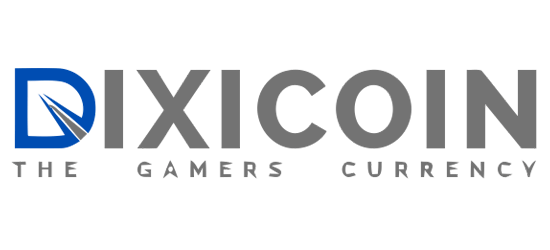 Dixi coin is a cryptocurrency for gamers. Dixihub will be a market platform for gamers. It allows one to buy gaming keys and gaming related products. At Dixihub people will able to buy Dixicoin for fiat and support their favorite streamers on Twitch by donating Dixicoins.
Announcement: Dixicoin Bitcointalk
Dixicoin specifications:
Coin Supply: 21 Million
Block Time: 60 Seconds
Coin Type: PoW /  PoS / Masternodes
Premine: 5% (300,000 DXC)
Algorithm: C11
Difficulty Re-targeting: Dark Gravity Wave
Masternode Collateral: 1000 Dixi coin
Masternode Rewards: 60%
---
Jolt Gas – JLG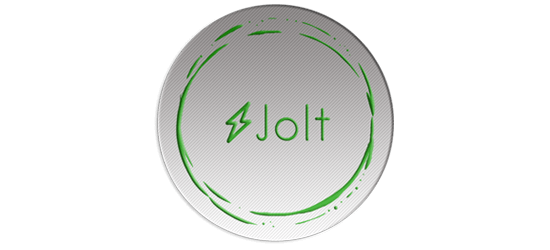 JoltGas is a safe, fast, anonymous, and highly profitable coin with Masternodes and advanced reward system with Long-Term Development & Support. Their mission is to become a pioneer in the push for cleaner energy alternatives. They plan to achieve this mission by providing a network for the facilitation of 100% electric run vehicles, powered by the homes and business of everyday individuals.
Announcement: JoltGas Bitcointalk
Jolt Gas specifications:
Total Coin Supply: 40,000,000 JLG
Block Time: 2.5 Minutes
Coin Type: PoW /  PoS / Masternodes
Algorithm: C11
Difficulty Re-targeting: Every Block
Masternode Collateral: 2000 JLG
Masternode Rewards: 50% until block #390,000, then 80%
---
Kingston – KGX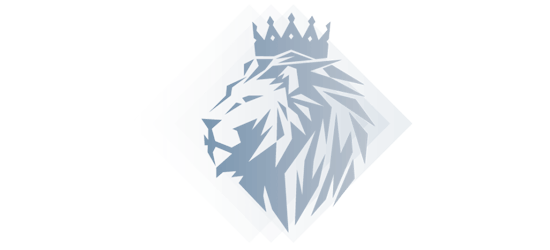 Kingston is a new innovative cryptocurrency. It allows you to send and receive instant and private transactions all over the world. The main goal is to develop the cryptocurrency as a single, decentralized payment system for your everyday life. This project mainly on time, size, anonymity and security of your transactions with the helping hand of masternodes to keep the integrity of the network and provide instant and safe transactions.
Announcement: Kingston Bitcointalk
Kingston specifications:
Emission: ~28.800.000 KGX
Block Time: 60 Seconds
Coin Type: PoW /  Masternodes
Premine: 1%
Algorithm: C11
Difficulty Re-targeting: Every Block (DGW v3)
Masternode Collateral: 5000 KGX
Zerocoin Protocol: In development
---
Rampant – RCO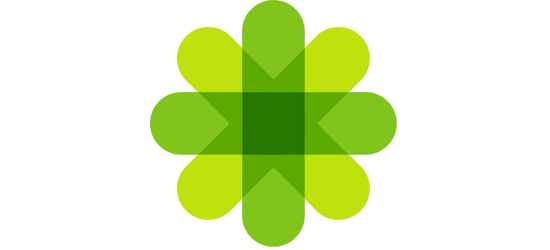 Rampant Coin will be used for buying and selling seedlings and saplings around the world. It will be working together with tree nurseries globally to encourage people to help forests. The goal of Rampant is to achieve sustainable decentralized crypto currency with near instant private transactions, fair governance and community intelligence.
Announcement: Rampant Bitcointalk
Rampant specifications:
Max Supply: 28 Million
Block Time: 90 Seconds
Coin Type: PoW /  PoS / Masternodes
Premine: 2%
Algorithm: C11
Difficulty Re-targeting: DGW v3
Masternode Collateral: 5000 coins
Minimum Stake Age: 6 Hours
---
Anucoin – ANU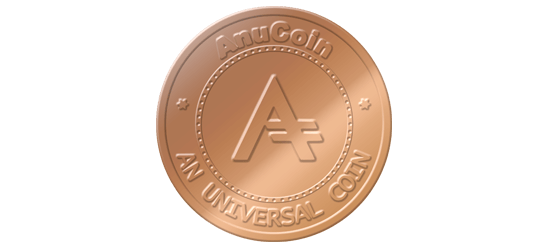 AnuCoin is a decentralized digital currency. It is based on a secure PoW C11 algorithm and features Masternodes.
Announcement: Anucoin Bitcointalk
Anucoin specifications:
Total Supply: ~999,999,999
Block Time: 60 Seconds
Coin Type: PoW /  PoS / Masternodes
Premine: 1%
Algorithm: C11
Difficulty Re-targeting: Every block
Masternode Collateral: 100k coins
PoS Maturity: 24 Hours
---
In the above list there are some new and inactive coins as well and if we ever find out any other coins using c11 algorithm then we'll list it here. Kindly do your own research and choose a coin wisely!