Coin Lists
SkunkHash Algorithm – List of all Cryptocurrencies based on SkunkHash
Some of the unfamiliar algorithms which we mentioned in the past are: C11, HMQ1725, TimeTravel, Blake2b, Nist5 and there are few others which you can find from this list. All these are Proof of Work hashing algorithms which not many coins have adopted yet. Even though some of the algorithms in this list are GPU friendly they are not so popular. We'd like to add another algorithm to this list and it is called SkunkHash. If you'd like to mine something apart from the usual then you can try mining SkunkHash. Here in this post we'll list all coins that falls under SkunkHash Proof of Work hashing algorithm. Along with that we'll also share the miners available for SkunkHash algorithm.
Skunk / SkunkHash Rapture Algorithm
SkunkHash is a Proof of Work hashing algorithm originally developed by Signatum cryptocurrency. This algorithm was developed with GPU miners in mind. Also currently there are no ASIC miners available for this algorithm. SkunkHash hashing function is a combination of four unique algorithms namely: Skein, Cubehash, Fague and Gost. It is secure and it is also fairly intense. Even though it is suitable for mining with CPU it is not recommended. Either mine using NVIDIA or AMD graphic cards. Following are the miners that you can use to mine this algorithm.
SkunkHash Mining Software
---
NVIDIA:
CCMiner: Tpruvot version ccminer works fine for NVIDIA GPUs. The latest version can be found here.
Enemy Miner: Enemy 1.16 or the latest version which you can find here.
CryptoDredge NVIDIA miner and few other options are:
https://github.com/KlausT/ccminer/releases
https://github.com/palginpav/ccminer/releases/
https://github.com/sp-hash/ccminer and
https://github.com/krnlx/ccminer-skunk-krnlx
---
AMD:
The best SkunkHash miner available for AMD currently is Prospector Miner.
https://github.com/semtexzv/Prospector
In addition to this you can also try the famous SGMiner: https://github.com/nicehash/sgminer
Now before you mine do note that SkunkHash algorithm is core intensive. So if you like to see more performance then lower memory clock and increase core clock.
---
List of SkunkHash coins
Even though there are quite a few miners available for SkunkHash there are not many coins you can find under this algorithm. Even the coin Signatum which originally developed this algorithm seems inactive currently. Followed by Signatum came Signatum 2.0 which also has been abandoned and devs moved to a new project called Starks. Signatum (SIGT) was swapped over to Starks (STAK) and it currently uses Lyra2rev2 algorithm. After Signatum; Magnatum was launched which used SkunkHash Rapture algorithm and even this coin was abandoned by the developers.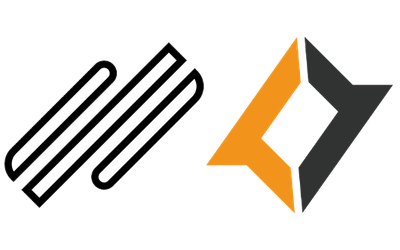 As of now we only found out two coins using SkunkHash. MUNcoin which is about to die and Vapecoin which is new and running. All these are low cap Altcoins that are not so remarkable so before you put your hashing power on these coins do you research.
---
If you know any new coins using SkunkHash then please mention it in the comments section.