News
Monero hardfork v 0.14.0 Boron Butterfly – CryptoNight-R (CryptoNight v4)
If you are a user of Monero and/or currently mining Monero (XMR) then you should be aware about the upcoming hardfork. The development team have already made an announcement regarding this protocol upgrade. This said network upgrade is set to occur on block height 1788000 which will take place on March 9th 2019.
Now when hearing this word "hardfork" the first thought that comes in most mind is; will I get any new coins? Are my XMR coins safe? Should I move them and what are the things should I plan prior to the hardfork? First of all your coins will remain safe after the hardfork. Second this is not a kind of chain split (eg: Monerov, Monero classic, Monero original) where new coins will be issued after the fork. You won't be getting any additional coins for holding XMR in your wallet. This is just another scheduled and consensual software upgrade where all you have to do is update your software's.
Here in this guide we'll put up few information about the Monero hardfork. Followed by that we'll cover about the new PoW algorithm CryptoNight R, the changes and other features that will be introduced in the new software Boron Butterfly. Also we'll share all the useful links for you to help with the software updates.
General Information about the Monero Hard fork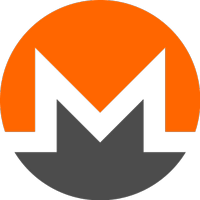 Monero (XMR) – launched in 2014; it is one of the earliest and successful altcoin. Being a privacy centric cryptocurrency its main focus is to remain decentralized. The popularity behind this coin and the reason why still a lots of GPU miners stick to this old project is because Monero regularly forks away from ASICs.
Among all PoW coins the most popular topic is ASIC resistance, network security and mining profitability. ASIC – Application Specific Integrated Circuits are the main cause of centralization of hashrate which causes network security threats. Besides that ASICs are the main reason why mining profitability on most coins including Monero have dropped immensely.
Due to security threats and mining profitability issues majority of crypto projects aims to avoid ASICs on to their network. But eventually they fail and they do not care to do something about it. However Monero cares about its miners. It is one of the few project that actively works towards keeping the network secure, decentralized and moreover free from ASICs.
To preserve ASIC resistance Monero changes its PoW algorithm from time to time. It is very common and previously Monero have performed several anti-ASIC fork changing its PoW protocols. Not only imposing a ban on ASICs but also bot-nets and FPGAs. In the year 2018 Monero forked twice. Once on April which bricked Bitmain's Antminer X3 ASIC. Then later it forked from CryptoNight v7 to CryptoNight v8 on October which activated Bulletproofs and enabled few other features to the Monero network. Now the upcoming blockchain hardfork which is happening on March 9th 2019 is similar to the previous ones and is mainly due to ASIC dominance.
Boron Butterfly – A new PoW algorithm: CryptoNight R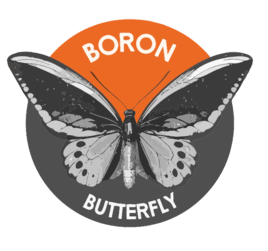 The new software update Boron Butterfly takes place at block height 178800 (March 9th). This is v0.14.0 release of the Monero software which introduces a new PoW based on CryptoNight-R. Also in addition to that it features the following changes.
A new Proof of Work algorithm: CryptoNight R
New dynamic block weight algorithm
Slightly more efficient Ring CT format
Payment ID changes for improved privacy and
Slightly smaller transactions
Now coming to CryptoNight R which is a temporary algorithm developed to brick existing ASICs on the network. More about this new PoW algorithm CryptoNight Variant 4 (CNv4) AKA CryptoNight R can be found here: https://github.com/monero-project/monero/pull/5126
Now to prepare for the network upgrade the Monero development team have already released the new software. All you have to do is upgrade your old clients to the new version in order to continue using Monero after the hardfork.
Update your wallets and also if you are currently mining Monero then make sure to update your mining software. The following links and information should help you with this upgrade.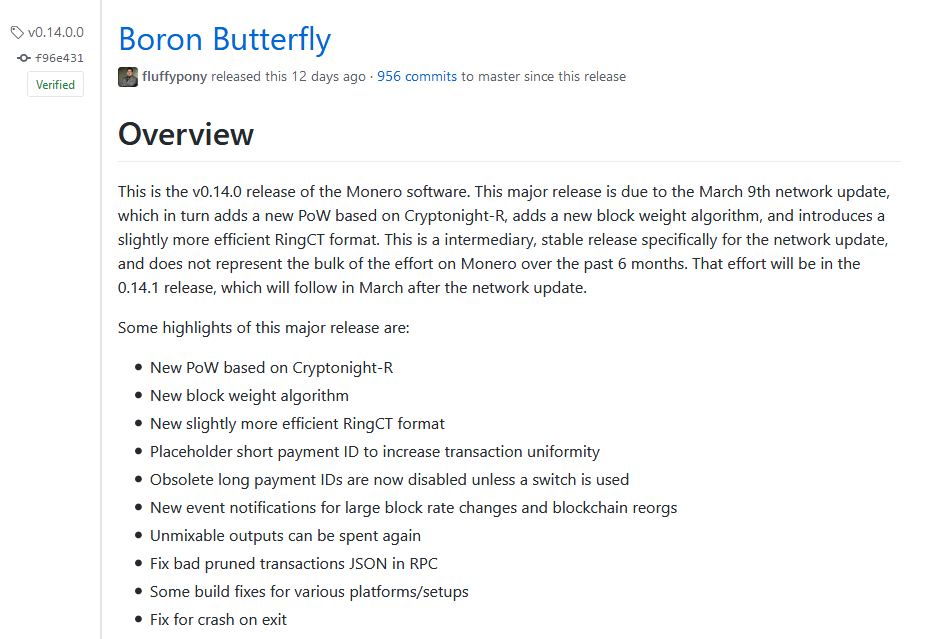 Updating your wallets:
Updating wallet software is very simple. All you have to do is replace your existing wallet client with the new release. Previously we've made a guide on updating Monero wallet which you can go through if you wish. Now to download the latest release either visit Github page or alternatively you can download it from the official website.
Apart from GUI and CLI if you are using wallets like MyMonero, Monerujo or Cake wallet then you don't have to worry about this upgrade. All the third party wallet services are ready to support the new version.
Monero wallet related guides:
Mining software's supporting CryptoNight R
Following are the list of mining software's that are ready for the upgrade and supports CryptoNight R algorithm.
| Miners | Version | Support | Download Links |
| --- | --- | --- | --- |
| XMR STAK | v2.10.0 Monero & Graft fork edition | AMD, NVIDIA & CPU | Download |
| SRBMiner | v1.8.0 | AMD GPUs | Download |
| XMRig | v2.14.1 | CPU | Download |
| XMRig NVIDIA | v2.14.0 | NVIDIA | Download |
| XMRig AMD | v2.14.0 | AMD | Download |
| Vulkan XMR | v0.3 | AMD, Intel, NVIDIA | Download |
| Nanominer | v1.1.0 | NVIDIA | Download |
Note: If you are new to mining and do not know how to configure miners then we recommend you to read the following tutorials. Also we'd like to remind you that few of the mining software's listed here are closed source and contains a small development fees.
How to configure and use XMRig
Supported mining pools
Currently following are the list of mining pools that are ready for the hardfork.
https://supportxmr.com/
https://minexmr.com/
https://xmr.nanopool.org/
https://myo-xmr.com/
https://monerohash.com/
https://hashvault.pro/
https://xmrpool.net/
https://moneroocean.stream/
https://2miners.com/xmr-mining-pool
https://moneroocean.stream
https://myo-xmr.com/
Note: If you know any other mining pools or mining software's supporting the upgrade then please mention it in the comments section.
Conclusion:
Change in Proof of Work algorithm is the major feature that this update brings. Apart from that there are no other notable features like in the previous upgrade. However this event is something important for the GPU miners. So get ready with your GPUs especially if you own AMD RX or VEGA graphic cards which are more efficient at mining CryptoNight algorithm.
Now do not expect any price increase but there is a chance that CryptoNight R might make Monero mining profitable again. Considering that this new algorithm will effectively eliminate existing ASICs. If it is so then we can expect a massive drop in overall network hashrate once the hardfork occurs.
Again this is just a temporary solution and developing an ASIC for CryptoNight R is possible but is much harder than before. Anyways Monero dev team is planning a long term and more effective solution to brick ASICs and is coming up in the October hardfork.
Let's hope the current network upgrade transits as smoothly as possible. Also if you have any questions or need any help with upgrading then please comment below.
---
---