Fundamentals
How to update Bitcoin wallet? Guide to upgrade cryptocurrency wallets
Bitcoin being a free, open source software it keeps getting new updates and it will always be under active development. Not just Bitcoin; but all Cryptocurrencies out there are in same stage; making improvements and updating their core protocol. All such updates to the blockchain are mandatory as it enhances security to the network, improves overall performance and additionally brings in new features to the coin. Each improvements will make the coin more appealing and that helps in mainstream adoption. This is one main reason why Cryptocurrencies often commit new code. Whenever a coin updates its network; as a user you must perform one task and that is updating wallet software to the latest version.
Wallet updates!
Why upgrade wallet? As we said it adds new features, improves security, speed, performance and moreover it will ensure that you are on the right chain.
Prepare for the fork! Whenever a radical change happens to Bitcoin protocol (hard fork) you have to update your wallets. As a holder of a coin you should be involved in the community to know when a fork will occur. So you can be ready to upgrade your wallet software.
When it comes to updating wallets all beginners have one question in common and that is: "If I update my wallet will previous wallet balance stay the same or it will be gone?". When you perform an update; only your wallet software will get upgraded. It will not modify any of your core wallet files so all your funds will stay the same.
Here in this beginners guide we'll show you how to safely and securely upgrade your Bitcoin core wallet client to the latest version.
How to update Bitcoin wallet?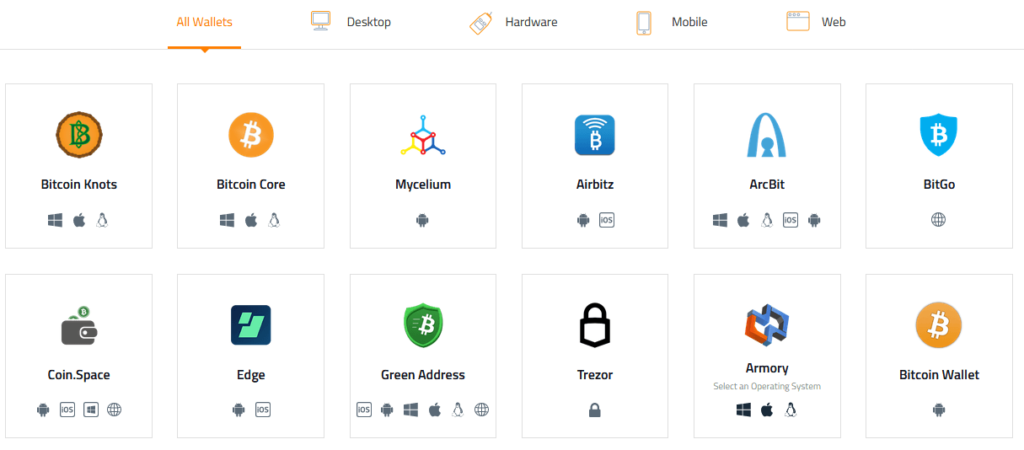 There are so many types of wallets like desktop, online, mobile and hardware wallets. Even for Desktop there is core, electrum and several other third party wallet services. Out of all; core wallet is the most preferred and the widely used wallet type as it is incredibly easy to handle. Not just easy to use but upgrading the core wallet software is also very simple. Before we see how to update wallet here are some safety tips that you must note.
These safety tips and wallet upgrade guide not only applies to Bitcoin. It also applies to Litecoin, Dash, Dogecoin, Ravencoin and basically any cryptocurrency core wallets as most of them are similar to Bitcoin core.
Safety Tips before upgrading wallets:
The wallet download links for most coins including Bitcoin can be found on GitHub which is the most reliable source. If the coin which you are using is a closed source project then head to the official website of the project to find the wallet links.
Never download wallets from untrusted source which if you do so your funds will be compromised.
Backup Wallets: Taking wallet backup is the most essential step which you must carry out often. Before upgrading to a new wallet backup your existing wallet.dat file and save it in a different location. Just in case if anything goes wrong all your funds will still be safe as you have the wallet.dat file.

Bitcoin wallet.dat file can be found in the following location:
Windows:
C:\Users\YourUserName\Appdata\Roaming\Bitcoin
Mac:
~/Library/Application Support/Bitcoin/
Linux:
~/.bitcoin/
We also have a comprehensive guide on how to backup and encrypt core wallet which you should find helpful.
Downloading the right wallet.
Before you go ahead and download the wallet check your previous wallet version first. You can check this information within your wallet. Open your wallet go to help >> about Bitcoin core and it will display the wallet version and the system version you are using.

If you are using old version then you need to download the latest file and upgrade your wallet. Follow the steps below to update your wallet.
Steps to update Bitcoin core wallet
1. First close your wallet which you are operating currently.
2. Next head to the GitHub download page or official coin website to download your wallets. This guide is about Bitcoin core so go to https://bitcoin.org/en/download.
3. Choose your operating system and download the latest version wallet file to your computer.
Optional: Verify file download. Here is how to verify release signatures.
4. Now open the installation file and complete the wallet setup. It will automatically replace your previous wallet.
If you have downloaded the zip file, then unpack it and you'll find folders namely bin, include, lib and share. Copy these folders and replace it with your existing wallet folder.
In Mac replace .DMG file and for most other altcoins it will be usually wallet-qt.exe. Just replace that with your previous file.
5. Now open Bitcoin-QT.exe, allow your wallet to access private network and you are good to go.
6. Lastly go to wallet >> help >> About Bitcoin Core to ensure if you are using the latest wallet version. If so then wallet upgrade is successfully complete.
This is a simple beginners guide which most of us know. But still there are a large number of users who are new to Bitcoin and cryptocurrency. They are looking for information like this and we hope it helps them.