Exchanges
Transferred wrong coin / token to the wrong network / address – Binance
I accidentally sent wrong coins to my binance address, can I get them back? I've deposited an unlisted / delisted token to my ETH address. What should I do and will it show up in my account once Binance lists them back? How do I recover crypto that I transferred choosing the wrong network type? These are some common questions that we often hear from newbies.
Whether you are making a deposit to your Binance account or withdrawing from Binance you might have noticed the different transfer network options available for each coins. Each network represents different blockchain. Even a seasoned crypto user might get confused about choosing the correct network for their transaction.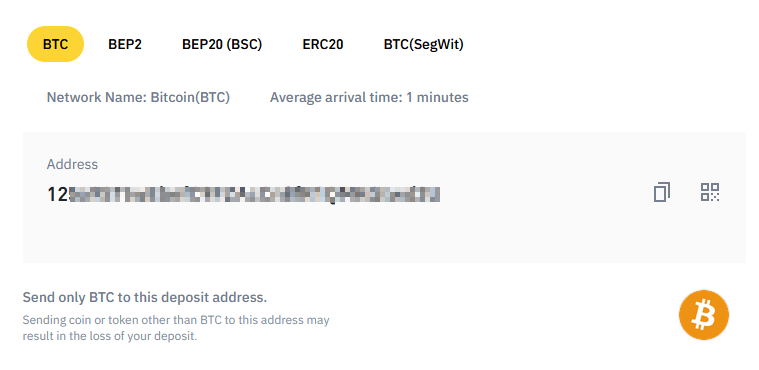 What's more puzzling the beginners is the BEP-20 and ERC-20 networks. ERC-20 and BEP-20 – Two different token standards that each belong on a different blockchain. BEP-20 is exclusive to Binance Smart Chain and ERC-20 is exclusive to Ethereum. Other than operating on a two separate blockchains the two token standards ERC 20 and BEP 20 share many similarities on how they operate.
Since Ethereum's ERC20 and Binance Smart Chain's BEP20 follow the same address generation algorithm many users tend to commit mistakes when transferring coins. By mistake they choose the wrong network type when depositing or withdrawing tokens. To avoid confusion we've already made a post explaining the difference between BEP 20 and ERC 20.
Here in this beginners guide we'll explain how to avoid sending coins / tokens to the incorrect chain and how to recover them. This post is all about incorrect deposits and withdrawals. Before we see how to avoid sending wrong coins or recovering incorrect transfers let's first understand the different types of scenarios where users go wrong.
Summary of incorrect deposits and withdrawals
Missing / wrong Memo, Tag or Payment ID:
For BEP 2 network (BNB) and for coins like XRP and XLM you need to include the Memo, Tag or the Payment ID shown on the deposit screen. Your deposit will not be credited if you use an incorrect one or fail to include this information.
So make sure to enter the address as well as the Memo/Tag which are required for specific coin deposits. The same goes for withdrawals. If the target exchange is asking for Memo or Tag then include that required information before withdrawing.
Sending wrong coin / token to Binance:
Another mistake users make is depositing a coin or token which has been delisted by the exchange. Previously you might have successfully deposited a coin to your Binance account and saved the address locally. Before you deposit to the same address again check if Binance still supports the same coin / token you are depositing.
Do not send to incorrect receiving address or make an unlisted token deposit.
Deposit to an address that doesn't belong to the exchange:
By default most cryptocurrency wallets contains checksum feature which does not allow you to send coins to incorrect address. For example you cannot deposit Bitcoin to Ethereum address. However you can send Bitcoin to Bitcoin Cash address and vice versa.
Also there are chances where you can accidentally make a deposit to an incorrect address thinking that the address belongs to your Binance account. Remember the exchange support team cannot help you with this. You need to contact the relevant parties. It is difficult to find out owner of the specific address or the particular exchange to which the address belongs.
So always double check the address on your exchange or wallet before sending.
Transferring funds to wrong network:
The most common mistake user make is sending funds to the wrong network. Shortly we'll explain how to recover crypto transferred to the wrong network. Before we see the steps to recover here is how you can avoid choosing the wrong network.
How to avoid sending funds to wrong chain / network?
Before you deposit into your Binance account or withdraw from Binance, please pay careful attention to the network type you are choosing. It is easy to confuse between Ethereum (ERC-20) and Binance Smart Chain (BEP-20). Just because BEP2/ BEP20 offers lower fees do not choose that.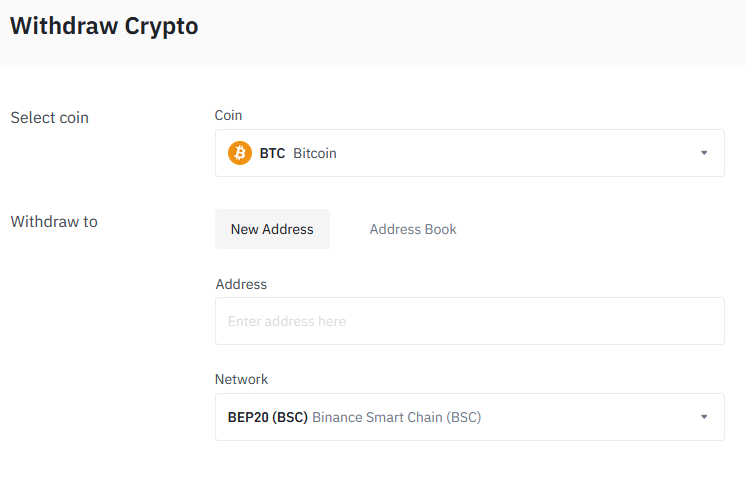 So which one should I be picking when withdrawing my crypto to a wallet or another exchange?
You should always and only choose the network that is supported by the target exchange or the receiving wallet. To clarify other than Binance most exchanges do not support BEP2 or BEP 20 networks. So if you are sending Ethereum based ERC20 token then choose the ERC20 token standard for transferring. Even though the fees for ERC20 transfers are high.
If you are transferring it to wallet such as MetaMask or Trust wallet then it doesn't matter whether you choose ERC20 or BEP20. Both the wallets supports Binance Smart Chain so you can recover them. Learn how to connect your MetaMask wallet to Binance Smart Chain.
Similarly when depositing to your Binance account it doesn't matter whether you transfer through Ethereum blockchain or BSC. On Binance your deposit address is same for ETH, ERC20 tokens and BEP20 token transfers. Also there is no need of Memo or Payment ID. So the BEP20 or ERC20 tokens that you sent to your Binance account ETH deposit address will show up anyhow.
But don't do the same when transferring to another exchange. Most exchanges will generate a separate address for each specific token. Also many do not support BSC yet.
Remember to always double check the network type and the address on target exchange or wallet before you make a transfer. This way you can avoid transferring wrong coins or tokens to the wrong network / address.
If you've already made an incorrect deposit or withdrawal then here is what you need to know.
Sent wrong coins to your Binance account?
Just because the deposit address is same for ETH, BEP20 and ERC20 tokens do not transfer blindly to your Binance account. You cannot recover the coins / tokens that are not listed on Binance. Even if they list it in future we doubt the tokens will show up in your account. So please always check if Binance supports the particular coin or token before transacting.
If you've already transferred incorrect token by mistake then here is all you can do.
If you deposited or made a withdrawal to incorrect address then your funds are gone. However if you deposited an Ethereum based token or BSC token that is not listed on Binance then all you can do is contact Binance support.
Binance customer support should be able to help you with the recovery process as they own the keys to your ETH deposit address. But this is not guaranteed.
Binance and other exchanges in general do not offer coin/ token recovery service. However if your loss is too big then raise a support ticket. They might assist you in recovering your funds. They might even charge you a small recovery fee.
For recovery assistance raise a support ticket with the following information. Your Binance account email address, name of the token / coin, total amount deposited, address and the corresponding TxID.
But as we said the recovery procedure is comprehensive. It involves wallet install / upgrade, private keys import export from their side. Also they might conduct security audit so you need to be patient enough. As we said the token recovery is not something that is guaranteed. Anyways try your luck but be prepared for the worst.
If you want to recover tokens sent to your Binance address then you need to contact Binance support. But if you've sent funds out of Binance, that is if you've made a withdrawal to wrong chain then the exchange can't help you with this.
Anyways do not panic as there are ways to recover funds that are send to the wrong network.
How to recover if you choose the wrong network type?
First of all if you've sent funds to the wrong public address for which you do not own the keys then those funds are gone forever. But by mistake if you've sent tokens to the wrong network you can still retrieve them. This is only if you own the private keys to the specific address where you sent your tokens to.
Let us first understand what happens if you send ERC 20 / BEP 20 to the wrong chain?
While the Ethereum blockchain and Binance smart chain are two different blockchains they share the same address format. So if you send ERC20 tokens to Binance Smart Chain or BSC token to Ethereum chain; the tokens will land in the same address on the chosen network.
For example sending ERC20 tokens to BSC will end up as pegged BEP20 token on BSC. Not just ERC20 but you can even transfer ETH on BSC network. The ETH which you send will show up as Binance pegged ETH in your ETH address on BSC.
To check your transaction details you need to use the respective block explorers. Use Etherscan.io for Eth and ERC20 transfers and BscScan.com for BSC / BEP20 transfers.
Since the address format for both Ethereum and Binance Smart Chain are identical they are accessible using the same private key. So if you sent ERC-20 (ETH) tokens using Binance Smart Chain or sent Binance (BEP 20) tokens via the Ethereum network you can retrieve them. But what you need to figure out is the type of wallet where you send them to.
Incorrect network transfers
Here are three different situations:
1. Sent tokens to an exchange or a custodial wallet:
If you don't have access to the seed phrase or the private keys then most probably you are using a custodial wallet. This is similar to address provided to you by a crypto exchange.
If you sent the tokens to exchange or a custodial wallet then you'll have to contact the wallet provider or the customer service of the exchange. In this case you may or may not get you funds. It all depends on how reliable the service provider is.
2. Sent tokens to a wallet that only supports Ethereum
Almost every BSC wallets supports ERC20 tokens but not all Ethereum wallets support BEP20 tokens. If you sent the tokens to a wallet that only supports either Ethereum or BSC then you need to access the private key / seed phrase.
You need to access your seed phrase or private key and then import it into a wallet that supports both the networks.
3. Sent tokens to wallet that supports both Ethereum and BSC
For example wallets like MetaMask and Trust wallet supports both BSC and Ethereum network. If you incorrectly chose wrong network and transferred tokens to any of these wallets then you can easily retrieve them back.
The guide below will explain how to recover your funds that you sent to the wrong network.
How to recover crypto transferred to the wrong network?
1. Recovering funds from wallet that supports ETH and BSC
If you incorrectly sent tokens to a wallet that supports both the blockchains then there shouldn't be a problem in finding your tokens.
Trust wallet by default shows you the tokens so there is no recovery process involved there. If you have sent it to MetaMask then the token won't show up initially. You need to switch to the right networks for the tokens to appear. Use Ethereum Mainnet for ETH and ERC20 transfers. Switch to Binance Smart Chain for BSC and BEP20 tokens.
Binance Smart Chain network is not available on MetaMask by default. You'll have to add them manually and here is how to connect MetaMask wallet to BSC. Even after connecting and switching to BSC if you don't see the token then it could be a custom token which you'll have to add it manually. Here is how to add custom tokens to MetaMask. But remember to use BSC scan to fetch the contract address.
Once added the lost token should appear in your wallet.
2. Recovering funds from wallet that only supports ETH or BSC
If the wallet where you sent your tokens to only supports ERC 20 or BEP 20 then you need to access the private keys. Export the private keys and import it into a wallet that supports both the blockchains.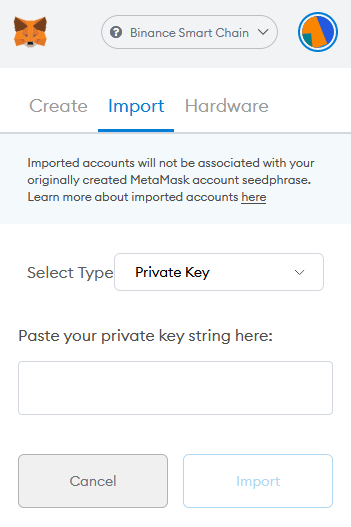 You'll need to import your private key or your wallet seed phrase. It depends on the wallet where you are importing this information. For importing private keys we recommend MetaMask. Other than MetaMask you can also use Trust Wallet, SafePal, Token Pocket and Math Wallet.
Once the private key / mnemonic seed is imported choose the right network and you should see your lost tokens which you sent from Binance. The tokens will show up in your wallet balance.
So now that I've successfully retrieved the funds what should I be doing with these tokens.
Converting incorrect tokens
Its up to you what you do with your tokens. What you need to note is that BEP20 tokens can only used on BSC and ERC 20 tokens can only be used on Ethereum network.
Similar to DeFi on Ethereum network there are many applications available in BSC as well. You can provide liquidity, farm, stake without having to worry about the fees as BSC is a PoS network.
If you wish to convert the wrong tokens to the right one then there are two ways.
You can send the token back to your Binance account and withdraw it as ERC20 token. This way you are sending the tokens back to the correct network.
You can use tools like Binance Bridge. This allows you to convert tokens between blockchains. All you need to do is connect your MetaMask to BSC and select what to convert. Do note that transferring and converting on BSC requires BNB as gas fees.
Final thoughts
Most cryptocurrency exchanges does ETH and ERC20 withdrawals to the main Ethereum network. Only Binance allows users to choose the Binance Smart chain which is their own blockchain. It allows ERC20 tokens (Ethereum based) to be held in the form of pegged BEP20 token.
Choosing the correct transfer network can seem quite tricky if you are new. But once you understand the difference between BSC and ETH you won't go wrong.
In most cases you can recover the incorrect tokens. But be very careful whenever you are sending your crypto. They can get lost forever especially if you accidentally send the wrong token to a custodial wallet or a crypto exchange.
Hope it helps.