CryptoDredge 0.10.0 – A new fastest NVIDIA miner for X22i, BCD, X17 & HMQ1725
Just a day ago we published a beginners guide to SUQA mining which is currently one of the hottest coin among NVIDIA miners. This coin uses a unique hashing algorithm called X22i which is memory hard and is power efficient as well. Several open source and closed source miners are available for this algorithm but CryptoDredge seem to be the fastest. Now there is a new version which is even more faster than the previous releases. Not only on X22i but you can also use this latest version for BCD (Bitcoin Diamond), X17 and even HMQ1725. This new version CryptoDredge 0.10.0 has got performance improvements on X22i, BCD, X17 and additionally includes a new algorithm called HMQ1725.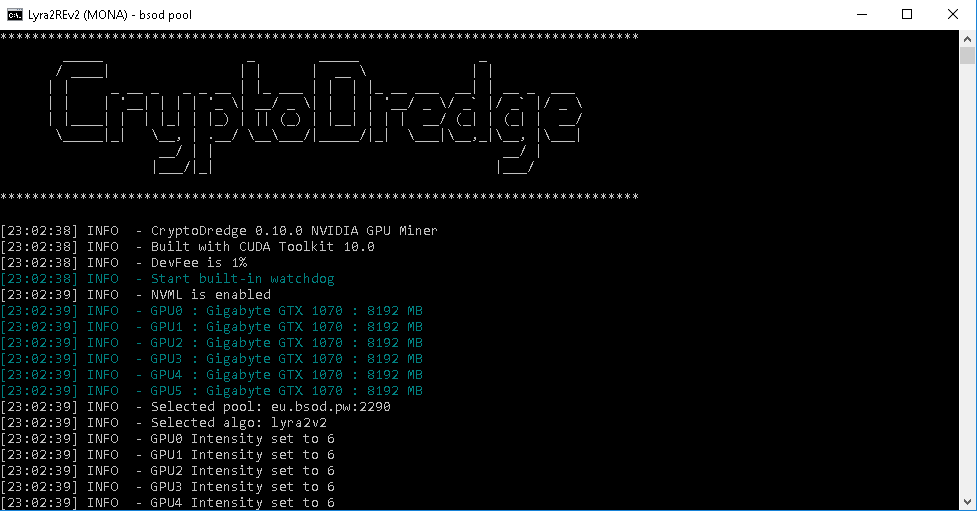 CryptoDredge 0.10.0
CryptoDredge is a highly optimized mining software for NVIDIA GPU. This mining software is available for both Windows as well as Linux operating systems and it even got support for the latest RTX 20XX series graphic cards (CUDA10). Even though this miner supports a number of algorithms not all of them are well optimized. Currently you can use this miner for the following algorithms: PHI2 (Luxcoin), PHI1612, Exosis – Exosis coin, Lyra2z, Lyra2Rev2, Lbk3 – Vertical coin, X17 and BCD. On all these algorithms this miner performs better than its competitors. But before using this miner keep in mind that this software is closed source and it contains a development fee of 1%.
Download CryptoDredge v0.10.0 – CUDA 10.0 / 9.2
This version has the following features:
X22i Algorithm: +2% improvements
BCD Algorithm: +5% improvements
X17 Algorithm: +3 to 4 % performance increase
New Algorithm: HMQ1725
Download available on GitHub: https://github.com/technobyl/CryptoDredge/releases/tag/v0.10.0