Software
CryptoDredge 0.14.0 – Support for Lyra2REv3 and performance improvements
There are number of closed source miners available for NVIDIA GPUs, but only few are active in terms of support and development. CryptoDredge is one of them that is constantly working on improving the software. Every new update has got bug fixes and performance optimizations on a number of algorithms. Not only that, but the developer also keep adding all the new GPU mining algorithms. The recent release from CryptoDredge v0.14.0 has got support for Lyra2REv3 algorithm. Along with that there are some bug fixes and performance improvements. If you are wondering then Lyra2REv3 is a new PoW algorithm which Vertcoin (VTC) is soon planning to use.
Vertcoin and Lyra2REv3
Vertcoin currently uses Lyra2REv2 algorithm. It is one of the top cryptocurrency and is one of the few coins that is committed towards decentralization and focused more on keeping the coin away from ASICs. In the past they've forked twice to resist ASICs and other entities that controlling a vast amount of hashpower. But recently community again found ASICs utilizing Lyra2REv2 and adding a lots of hashrate to the network. Then there is NiceHash which is another reason for the 51% attack which Vertcoin has suffered recently. Now to brick the ASICs and to halt NiceHash attacks Vertcoin will be soon forking to Lyra2REv3 algorithm. However this is only a temporary patch and their ultimate solution to ASIC resistance is Verthash which the developers are currently working on.
Lyra2REv3 is ready and is currently being tested on the testnet. There is no announcement on the mainnet hard fork date however Lyra2REv3 is something which Vertcoin is planning to upgrade soon.
More about Lyra2REv3 and the reason for change in algorithm can be found in this Vertcoin development update: https://medium.com/vertcoin-blog/vertcoin-development-update-november-2018-ad932fbff14e
More about Lyra2REv3 testnet mining can be found here: https://www.reddit.com/r/VertcoinMining/comments/a3rxcn/lyra2rev3_testnet_is_live_and_available_for/
Now to mine Lyra2REv3 currently you only have CryptoDredge 0.14.0 . There is also a Lyra2REv3 ccminer from Vertcoin developers however it is not compiled yet.
CryptoDredge 0.14.0
CryptoDredge is a highly optimized mining software for latest generation NVIDIA GPUs. It supports CUDA 10.0, CUDA 9.2, 9.1 and this software is also available for Windows as well as Linux. Also this miner has got support for number of crypto mining algorithms and the complete list can be found here.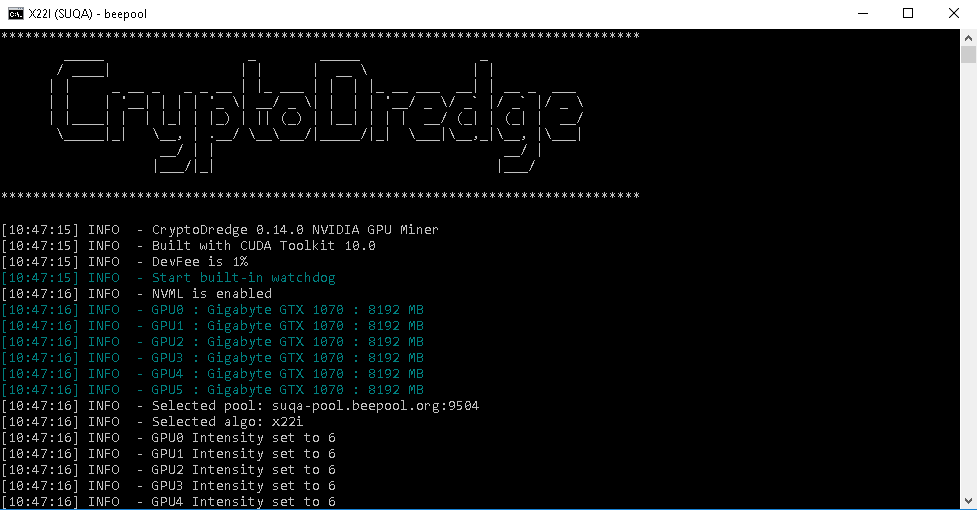 Now the latest release CryptoDredge v0.14.0 has the following features:
Added new algorithm: Lyra2REv3 (Vertcoin)
Performance improvements on X22i algorithm up to 10% to 12% – SUQA mining
Improvements on Skunkhash up to 2% to 4%
Fixed Dedal algorithm bug and there are few other changes which you can find in the release notes.
Download CryptoDredge v0.14.0
The latest version CryptoDredge 0.14.0 is available on GitHub. But before downloading we'd like to let you know that this is a closed source miner which contains a development fee of 1%. Also to get maximum performance it is recommended that you download the latest NVIDIA drivers.
CryptoDredge v0.14.0: https://github.com/technobyl/CryptoDredge/releases/tag/v0.14.0
---