Crypto Mining
Suprnova Mining Pool – How to mine on Suprnova? BTG, VTC, XVG, RVN, ZEN
So you got your GPUs ready and looking to mine your favorite coin. First thing is you need to pick a reliable and profitable mining pool. Forget about Ethereum, Zcash and other popular Cryptocurrencies. Even to mine a newly launched Altcoin you need to join a mining pool. Solo Mining is not advised until unless you have enough hashpower to compete.
Choosing a mining pool
There are a large number of mining pools you'll come across. Some of them are dedicated for single currency or a particular algorithm and some of them supports mining of multiple crypto currencies. If you are looking for multi cryptocurrency mining pool then you have options such as F2pool, Slush Pool, Multipool and Minergate. These are mostly ASIC pools which only supports top Cryptocurrencies and they are not suitable for GPU miners. However if you are looking for a pool which supports majority of Proof of Work algorithms and GPU mineable Altcoins then your best bet is Suprnova, mining pool hub and Yiimp pools.
Suprnova and mining pool hub is powered by MPOS (Mining Portal Open Source) and all other Yiimp based mining pools uses YiiMP (Yii Mining Pool software). On the other hand there are also many other mining pools which uses NOMP (Node Open Mining Portal), CKPool and CoiniumServ. All these are open source software's that one can use to create a mining pool. Here we are not going to talk about how all these software works or how to setup a mining pool which we'll cover in a separate guide. Instead we'll explain how to mine on Suprnova; which also applies to Mining Pool Hub and all other MPOS powered mining pools.
Suprnova mining pools
Before we see how to mine coins on Suprnova here are few points about the pool. Supernova has a pool fee of 1% which is a reasonable amount and it uses PPLNS payment system. In PPLNS system the payments are based on the blocks found and in this type of pools the payout may seem low initially. However if you stick around for a long time then your rewards will be more compared to PPS pools. Another advantage with Suprnova is that it supports a wide range of algorithms. For example YiiMP software doesn't support Ethash, Equihash or CryptoNight Algorithms. But all these are supported by Supernova and you can see all of the supported coins in pool's homepage.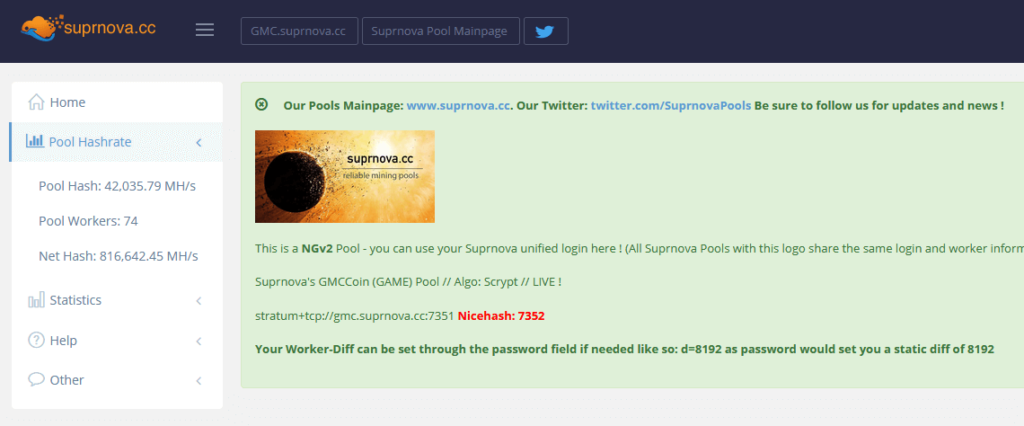 Suprnova pool's dashboard is pretty decent and the interface is easy to understand. Also for each and every coins there is a getting started guide you'll come across in Suprnova and other MPOS based mining pools. Even with that information users who are new to mining are finding it difficult to configure and use the pool. So here is a step by step beginners guide that will show you how to mine on Suprnova. It will explain how to create an account, configure the mining pool and get started with the mining process.
How to mine on Suprnova mining pool
To start mining with any pool you'll first need a wallet address and an appropriate mining software. We are hoping that you have them both ready. Okay, now first you need to find out if the coin which you are interested in mining has been added to the pool.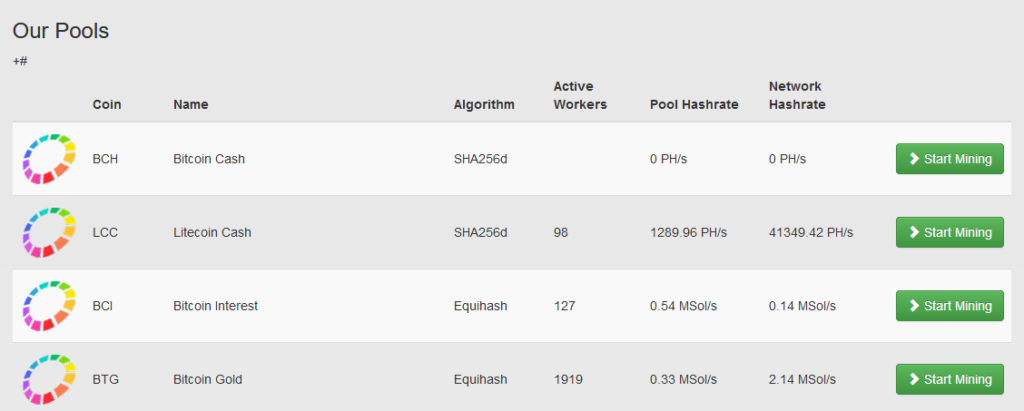 Head to https://www.suprnova.cc/ and you'll find the list of all coins and algorithms that it supports currently. Find the one which you are looking to mine. If the coin is available in that list then before joining the pool find out if there are reasonable amount of workers / miners and if the pools hashrate is decent enough to find blocks. If so then click on start mining which will take you to the pool's dashboard.
Creating account and workers
Now this is one reason why most users don't opt for Suprnova. Suprnova, Mining Pool Hub and other MPOS pools requires registration to start mining. While it may not seem as a good idea it offers several features. For example notifications; you can choose to notify via email whenever your miner goes offline or when you receive a new payout. Feature like this is essential especially if you have a large number of miners pointed towards this pool.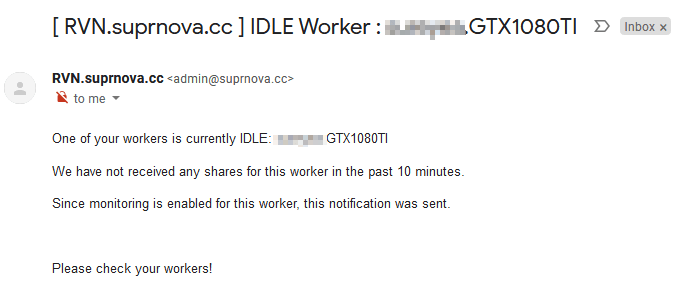 Alright! Follow the steps below to create an account on suprnova website.
1. Once you are into the mining pool at the top right corner you'll see Guest button.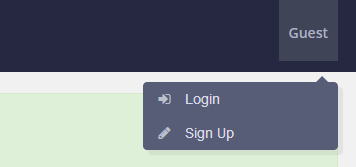 2. Drop down and click on signup which will open registration form for you.
3. Input all the information accordingly such as username, email address, password for your account and a 4 digit PIN which will function as a 2FA.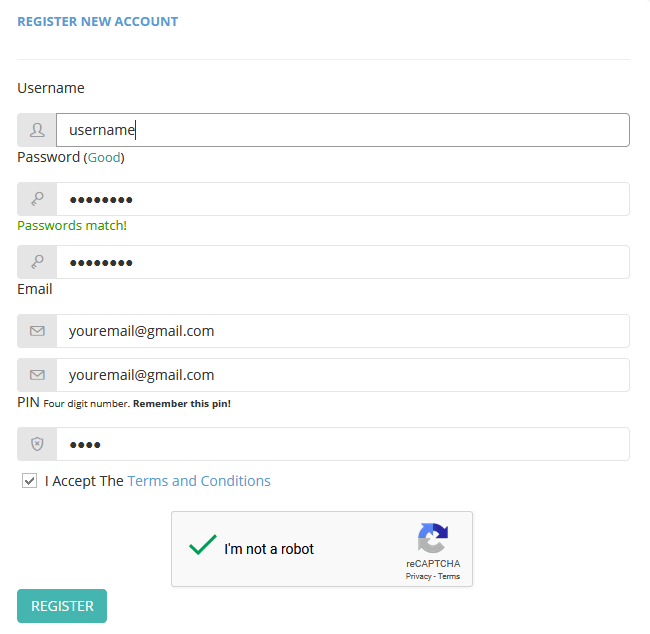 4. After registration is complete, click on guest icon again and login using your credentials which will take you to the account dashboard.
Note: You can use the same login information on other suprnova pools but you need to register again first.
Okay, now as you have created an account lets add workers.
Adding new worker and configuring workers
Usually in YiiMP pools the configuration is straightforward. You'll find the stratum connection details on the pool page. All you do is enter the stratum port information along with your wallet address to connect and start mining. But in pools like Supernova there is one additional step involved. Instead of using wallet address directly you'll have to enter worker details in the miner configuration. Workers are nothing but an username for your miners and here is how you create one.
1. Go to My account and click on My workers where you'll find two fields namely worker name and worker password.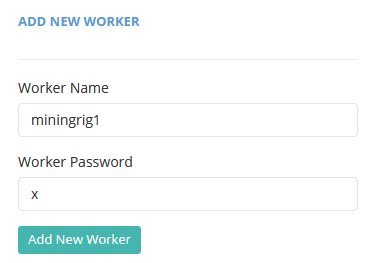 2. You can create one worker for all your mining rigs or you can create multiple workers for each of your mining rigs. It's up to you. We usually create workers for each mining rigs so tracking and monitoring it would be easy. Also don't use your account username and password in worker field. Instead name something that resembles your graphic cards or mining rig. Once done, click on add new worker and make sure to enable monitor for all your workers.

That's it! Pool side configuration is over. Now we need to configure the miner accordingly.
Configuring miner:
We hope you have downloaded the miner already. If you do not know which mining software to use then in Suprnova pool click on Help >> Getting started. There you'll find the links for miners along with the sample configuration line.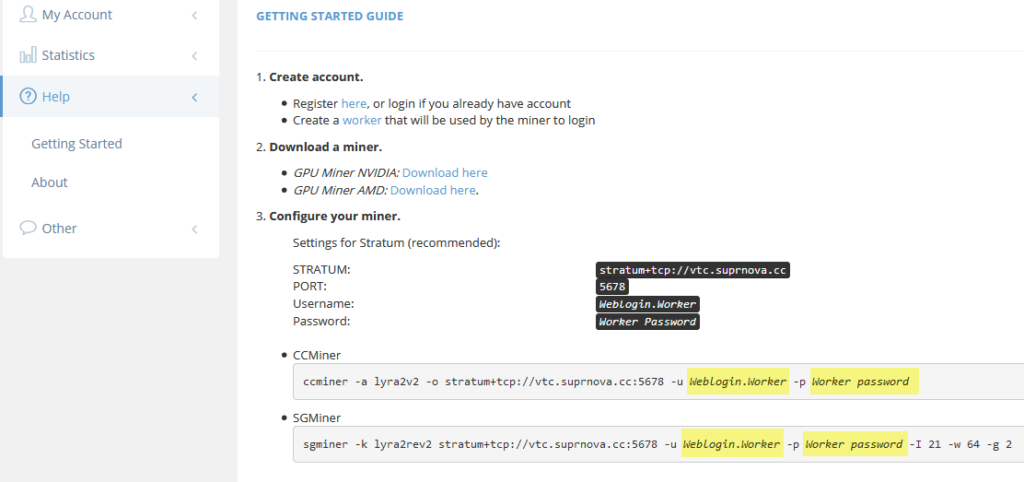 Download the miner and unzip the file. Once done we need to create a batch file and input the configuration line accordingly. In our CCMiner beginners guide we've explained how to create batch file and configure the miners which also applies to every other mining software's. If you do not know how to configure then we suggest you to go through that guide.
As explained in Getting started guide on Suprnova: Create a batch file and enter the configuration shown there. It includes pool's STRATUM and PORT details. All you need to change in the configuration line is Weblogin.Worker and worker password which you created in the previous step.
If you are not sure head back to My Account >> My Workers and you'll see worker login and worker password. Copy that information and input in your miner configuration for example -u username.gtx1080ti -p x
ccminer -a lyra2v2 -o stratum+tcp://vtc.suprnova.cc:5678 -u username.gtx1080ti -p x
That's it! Your setup is complete. Now save it as .bat file and run the file to start mining on Suprnova mining pool.
Wait! What about my wallet address?
Adding wallet address, receiving payments and notifications
Now the mining process has been started but the pool dashboard won't project your hashrate and worker information immediately. It will take some time and in the meanwhile lets add the wallet address for receiving payments.
Go to My Account and click on Edit Account. This page is self explanatory. In the payment address field input your wallet address. Then enter payout threshold which once the set amount is reached you'll receive your payment. Once done enter your 4 digit PIN and update the account.
Note: Anytime you can change your wallet address and payout threshold information by entering your PIN. In the same page you'll also find cash out option which you can use to withdraw coins to whichever address and whenever you wish.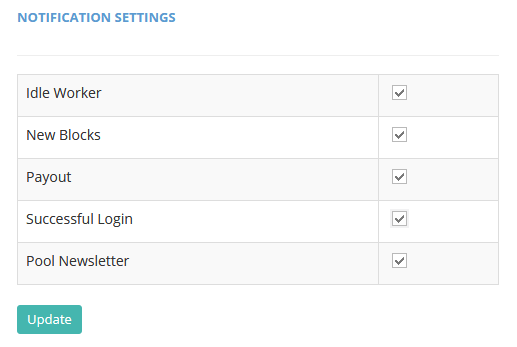 Enabling Notifications: One of the best feature available in Supernova is pool notifications. Go to My account >> Notifications and check all the features and click on update. From now on whenever your worker goes offline and whenever you receive payments or a new block is found you'll receive email notification to the registered email address.
Now as all steps are complete come to pools dashboard. It will display your hashrate, pools hashrate, your share rate, worker details and your earnings report.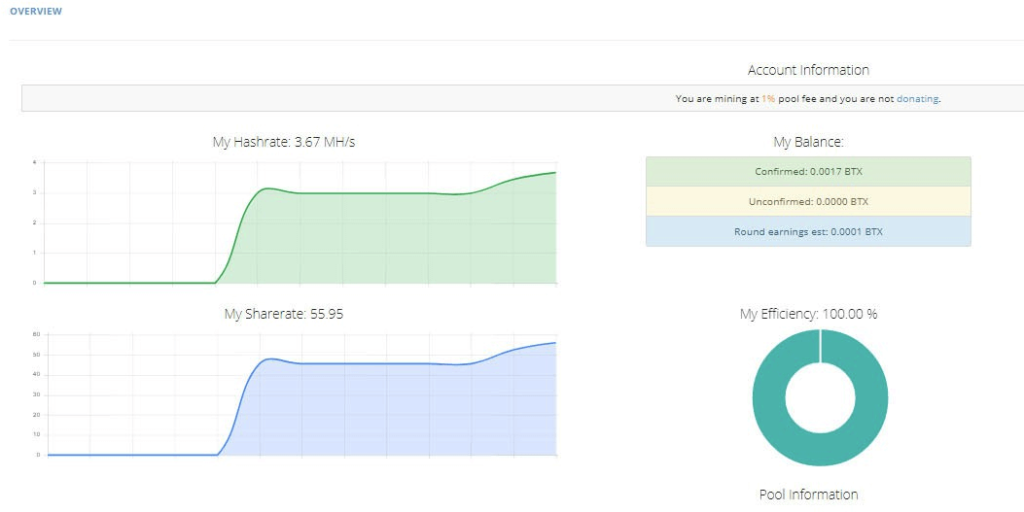 Okay, we are done.
Suprnova pool: Overall
First of all as we said this pool uses PPLNS payment system. So initially your payouts may seem low but eventually it will even out. To estimate your mining income and profits you can use calculator like What To Mine.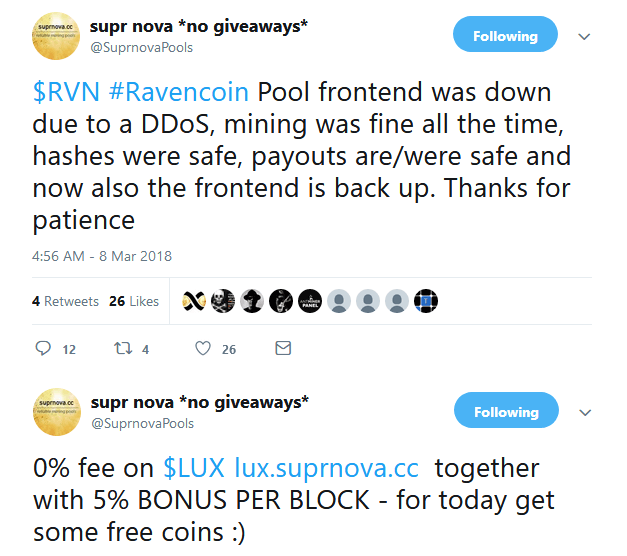 Supernova has some useful tools and features compared to YiiMP pools and is very much flexible. All pool supports are handled through Twitter and occasionally you'll come across 0% pool fee offers on some coins. Overall it is a pretty decent mining pool for Altcoins. There are a large number of miners using this pool so it must be reliable. Anyways if you ever feel something isn't normal then try switching to another pool and see how it goes.
Hope this guide is informative. If you have trouble mining with Suprnova or  if you have any questions regarding mining then please comment below.