News
LuxCoin Mercury v5 is Live! CCMiner v2.3, New wallet and Algorithm – PHI2
If you are following Lux project or were mining LuxCoin previously then you know that the Luxcore blockchain was stuck for more than 2 weeks. It was a result of hardfork that occurred at block height 300k which were to introduce several new features to the network such as: PHI2, Smart Contracts, SegWit and Block Pruning. We've discussed about it previously and in that post you can find more information about the features that is introduced in Luxcore v5 Mercury. Unfortunately that hardfork didn't go well according to their plan due to some unforeseen errors. As a result mining has been stopped and the chain was halted at block height 300047.
The community has been informed about this issue. Also the team announced that they will revert back to block 299500, take a safety snapshot and perform the Hard Fork again. All funds were safe and during this period exchanges and web wallet went in to maintenance mode. Now after several test runs, changes and updates they've re-introduced new chain at block height 299500. Finally, LuxCoin is Live and as proposed all Mercury v5 features will go live from block 300000. Miners have hopped in once this announcement was made and the network hashrate is gradually raising.
LuxCoin Mercury v5 updates:
Before re-enabling the network they've made some minor changes and the updates are as follows:
1. Previously all features including PHI2 (New algorithm) were proposed at block height 300k. Now it is changed and instead of 300k, PHI2 went live from block 299501. The only supported miner is ccminer v 2.3 (see below)
2. To ensure things go as planned they wanted miners to find the first block at http://bpool.io/. This is developers pool and since the first block has been found already all pools are open now, so make sure to spread your hashrates.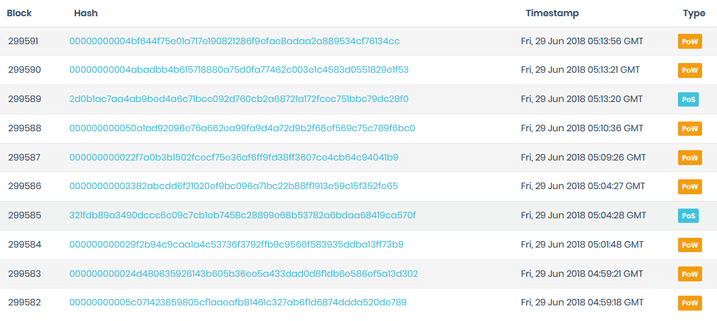 3. Most of the popular Lux mining pools are online and are finding blocks. If you own a pool then you can compile master branch https://github.com/216k155/lux and get started with this new release.
4. Only Phi2 was enabled at block 299501. All the other Mercury v5 features such as Smart Contracts, Hybrid-Masternodes, SegWit, Block Pruning and reward change for PoW/PoS will go live after block 300000.
After this new release all popular exchanges have re enabled LuxCoin to their platform. After block 300k web wallet will get online and all the core features will kick in. If you are mining LuxCoin then make sure you are using latest ccminer 2.3 and update your core wallets to v5.0.2.
Lux latest wallet v5.0.2
The latest released LuxCoin wallet is Mercury v5.0.2. It is available for Windows, Mac as well as Linux. All the download links and binaries can be found here.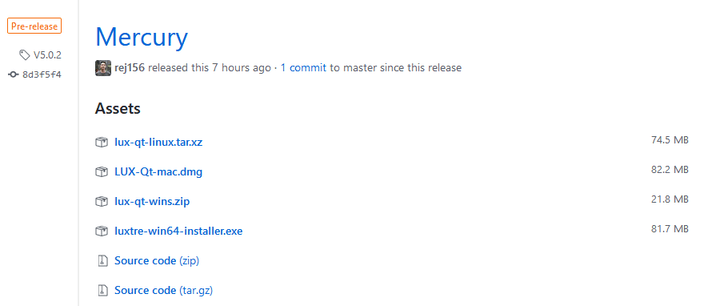 Before you update your wallets make sure to backup your wallet.dat file which you can find in the following location.
Windows >> C:\users\USERNAME\%appdata%\Roaming\LUX
Linux >> ~home/.lux
Mac >> ~Library/Application\ Support/LUX
Also while updating your wallets either you'll encounter fatal error or the wallet might say "no block source available". Developers have made a guide on upgrading the LuxCoin QT wallet to v5 Mercury. If your wallet doesn't sync or if you face any other errors then follow this wallet upgrade guide here.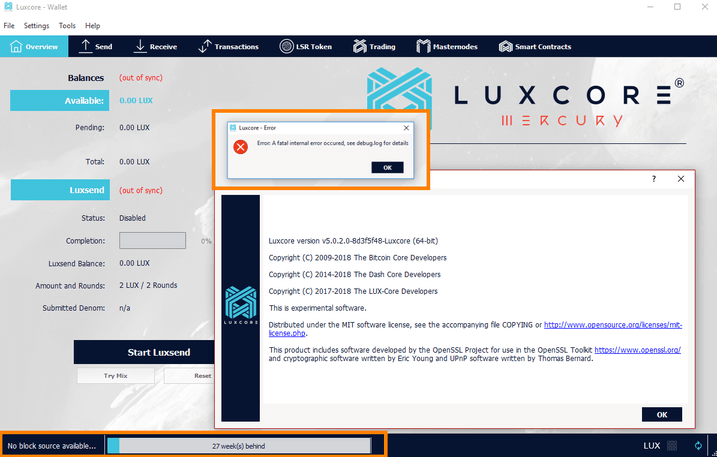 Note: Before you make any changes ensure that you have a copy of wallet.dat file.
CCMiner v2.3
The only miner that is currently available to mine PHI2 is ccminer v2.3. Previous version ccminer 2.2.6 had this support and pools still accept 2.2.6. However due to recent changes only ccminer v2.3 will work and the older version might give errors. If you are mining then make sure you are using latest released ccminer v2.3.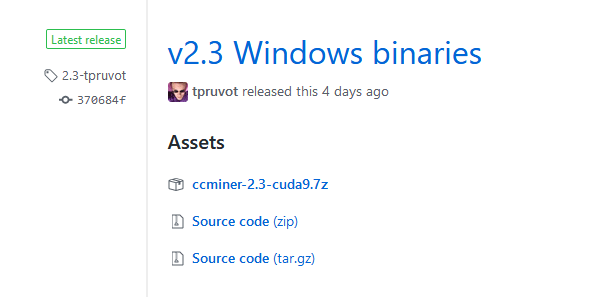 Download ccminer2.3: https://github.com/tpruvot/ccminer/releases
This new version ccminer 2.3 has updated PHI 2 algorithm and along with that it has included some new algorithms.
It features:
phi2 header variation for smart contracts.
Includes Monero, Stellite, Graft and "cryptolight" variants.
SonoA algorithm – Another new algorithm added to this release.
Note: SGminer is currently being worked on and currently there is no miner available for AMD GPUs.
ccminer/dumax-0.9.3 "Phi2nally ?"
This is another alternative NVIDIA miner and a fork of ccminer tpruvot. There is no dev fee in it and this is the compiled version of ccminer 2.3 for Hive OS and SMOS. You can find the binaries here.
Recommended intensity is -i 19 and remember to start from stock clock when you are mining this algorithm for the first time. Also in order to get best results make sure that you have installed latest NVIDIA drivers.
At the time of writing this article the network hashrate is 57.3861 GH/s and block 300k has not past. Block 300k is what Luxcoin community is waiting for as this is where the PoW / PoS reward structure will change and smart contract execution will be activated. If you are mining Phi 2 then let us know how you GPU performs and mention your hashrates in comments section.