Guides
How to import XVG electrum wallet to Verge QT wallet – Transferring coins
Previously we've made a guide on Verge electrum wallet setup. Also followed by that we published another article regarding Verge electrum wallet network issue. That's something really annoying which we never experienced with any other electrum wallets. We showed all the possible steps to fix the connectivity issue which worked for us. However there are still so many users facing this problem. Since the electrum wallet is not stable for many users we decided to make a guide on moving funds from electrum wallet to QT wallet. Here we'll guide you through step by step instructions on importing Verge electrum wallet to V4 QT wallet.
Notes on Verge QT wallet
Before getting into this guide we'd like to point out few information about QT wallet. Verge QT wallet is similar to Bitcoin core wallet. You can follow that guide to understand how to use the core wallet. If you have the Verge QT wallet installed already then its fine. If not then you can download it from here. The latest release version is 4.0.1 fork for stealth.
Verge QT wallet needs to download the complete blockchain data to your local machine so make sure you have enough space. By default this wallet stores all the core files in C directory. If you don't have enough space in C drive then follow this guide to move your blockchain and wallet files to another directory. Also this wallet takes a long time (a few hours depending upon your broadband speed) to download the blockchain so you need to wait until it is completely synchronized.
Alright, now let's see how to transfer funds from electrum wallet to core wallet safely and easily.
Transferring coins from electrum to core QT wallet
We are assuming that you have both the core wallet and electrum wallet open and ready. Your core wallet should be completely synchronized and it doesn't matter if your electrum wallet is connected to the network or not.
To transfer coins from electrum wallet to QT wallet all we need to do is export the private keys from electrum wallet and then import those keys to QT wallet. Before proceeding with the steps, to be on safer side we highly recommend that you first backup both the wallets.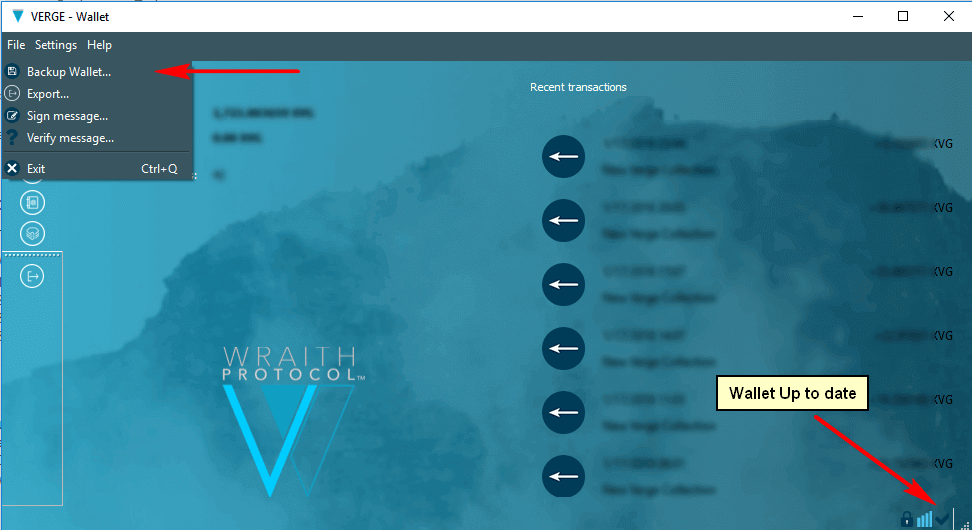 In QT wallet its under File >> Backup Wallet.
In XVG electrum wallet its File >> Save Copy.
Okay, now follow the steps below to import coins from electrum wallet to QT wallet.
How to export private keys from XVG electrum wallet
Step 1: First we need to grab the private keys of your wallet address from electrum wallet.
Step 2: In electrum wallet go to Address tab, right click on the address (we hope you don't have coins spread through so many different addresses) and select private key.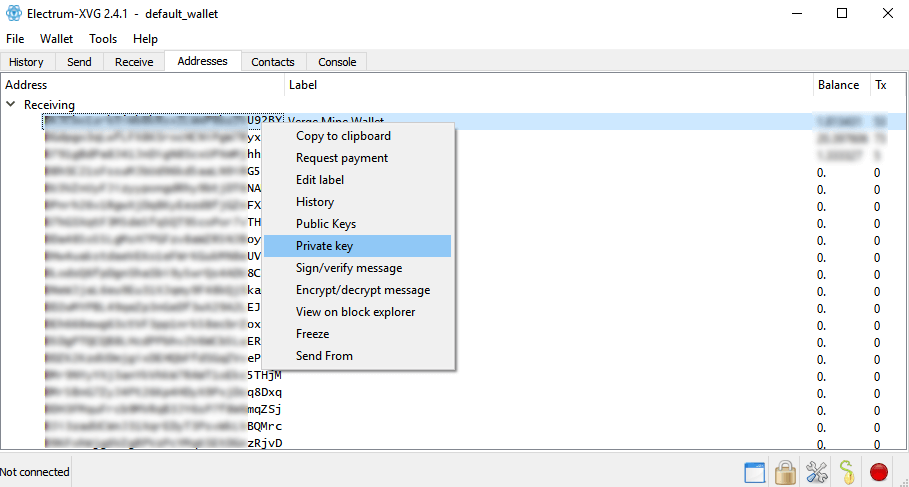 Step 3: It will now ask for your wallet password, enter the password and click on Ok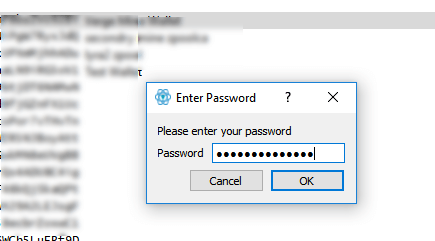 Step 4: Upon doing this a new tab will popup displaying the private keys of the address which you chose.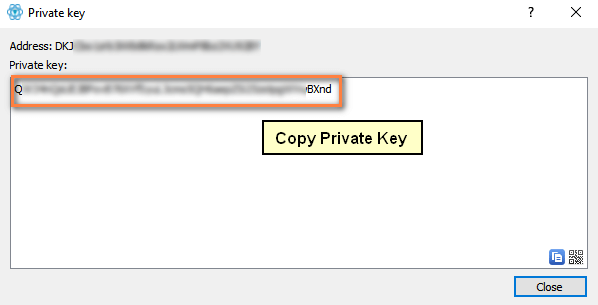 Step 5: Copy the private keys to clipboard which we'll need to import it on QT wallet
How to import private keys to Verge QT wallet (V4)
Step 6: Now open your verge core wallet. If you've encrypted the wallet then you'll need to unlock it first.
Step 7:  To unlock go to settings >> unlock wallet or you can use the debug console window.
Step 8: Once unlocked its time to import the private keys.
Step 9: Private keys can be imported from your wallet console window. In your core wallet go to Help >> Debug Window and navigate to console tab.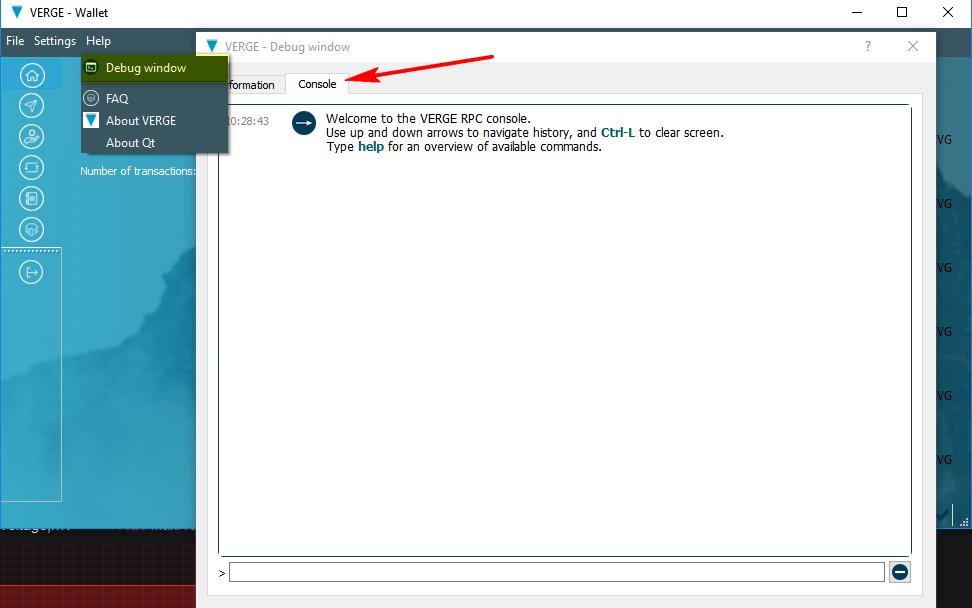 Step 10: Now all you need to do is enter the following command in same format and replace it with the private keys which you exported from electrum wallet. Label is not required.
importprivkey <VERGEprivkey> [label]
importprivkey private-key-of-electrum-wallet-address

Input and hit enter. Now your wallet client starts to re-scan all transactions. It will act weird, It freezes and shows not responding message so don't panic. It is just performing its operation and its very normal. Just leave the wallet open for long enough until it's done and don't start clicking anything in your wallet while its importing or scanning. This process may take anywhere between 10 to 20 minutes or even more depending on your hardware.
Once it is imported your wallet should be back to normal behavior. It responds however you won't see anything on console window. Don't worry, all your funds have been safely transferred to your core wallet. Now just restart your wallet and you should see the public address and all its funds which you exported from electrum wallet. The beauty is the transferred funds will be available on both electrum as well as QT wallet. You can access those coins either using QT or electrum and it works perfectly.
Conclusion:
For anyone who is tired of using their electrum wallet this is the only solution we got. Someone really needs to address the wallet issues to the developers. We hope this guide has helped you in importing verge electrum wallet to QT wallet. If you have any questions or facing any issues then feel free to comment. Also if you found this guide useful then please do share it so others might find it helpful.