Press Release
The Top 5 Gold-Backed Cryptocurrency Tokens – Stable Gold Tokens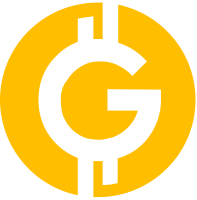 Gold backed cryptocurrency tokens are booming in 2020 despite economic uncertainty in other sectors.
Central banks working to stimulate the economy have driven many towards precious metals like gold to stabilize portfolios during choppy economic times.
What makes gold-backed cryptocurrencies a popular investment? They combine the enthusiasm and excitement of the cryptocurrency world with the stability of gold. Gold prices have been surging over much of the year due to supply chain issues.
Demand for gold has increased while the supply had diminished. Processes and refiners of the precious metal have also been hampered in getting gold products out on the market.
Cryptocurrencies backed by gold maintain the metal as a reserve asset to maintain price stability.
Curious to learn more about the top five gold backed cryptocurrency tokens available for prospective investors? Keep reading below.
The Top 5 Gold Backed Cryptocurrency Tokens
1. Gold Coin (GOLD)
GoldCoin stands alone in the gold-backed cryptocurrency world as the first fractional gold-backed asset available for purchase in either fiat or crypto.
Reserve assets are able to be viewed in real-time online, giving GoldCoin holders an added degree of security and stability over coins that just have monthly or quarterly audits and reviews by a third-party.
The process of redeeming GoldCoin is simple and streamlined. Holders work with the GoldCoin team to have their digital coins verified for the equivalent amount of physical gold.
Once done, information about the pickup location is made available for GoldCoin holders to retrieve their physical bullion in a safe and secure manner.
2. Perth Mint Gold Token (PMGT)
Most gold-backed crypto fans are familiar with Perth Mint Gold Token (PMGT). PMGT is a popular investment option as bullion backing the coin is held in the Australian government-controlled Perth Mint.
The Mint offers the GoldPass app, which certifies all issued physical bullion. Holders of PMGT can use the app to verify their coins are backed by gold via the Perth Mint's certification program.
This is a large advantage over some other gold-backed cryptocurrencies that have bullion reserves verified by audit, instead of real-time.
Holders of audited cryptocurrencies have to wait until the audit is carried out and published to receive assurance their coins are backed by bullion. The versatility of PMGT makes it fungible with the traditional gold market.
3. DigixGlobal (DGX)
The company behind DigixGlobal backs issued coins with gold stored in Singapore and Canada. DGX is a fractional gold-backed cryptocurrency, meaning it is able to be bought and sold in any amount.
Fractionalized access to gold democratizes investment into the bullion and makes it possible that any amount of money can be used to purchase gold-backed crypto.
This opens up investment opportunities to people who might not have the money required to purchase a gram or ounce of physical gold bullion by itself.
Bullion backing DGX coins are insured and accredited by the Bullion Association. Settlement times of DGX transactions are instant. Coin holders can visit the project's website to view the serial number, custodian, and product name of coins that are redeemed for physical bullion.
4. PAX Gold (PAXG)
PAXG coins are a popular choice in the gold-backed crypto world due to Paxos' location in the United States. As a New York State Trust Company, Paxos is bound by a variety of U.S. laws requiring it to back all tokens with the proper amount of assets. These regulations lend credibility and legitimacy to the coin.
All PAXG coins are backed by one ounce of a 400oz London Good Delivery Bar. Fees for PAXG creation and redemption are low, to the tune of (0.03-1%), while Ethereum on-chain transaction fees currently rest at (0.02%).
5. Tether Gold (XAUT)
Tether's XAUT is backed by an ounce of gold on a London Gold Delivery Bar, similar to PAXG. All bullion is stored in a Swiss vault.
Tether does have a controversial history amid allegations some of its stablecoin offerings were not actually backed by the proper amount of reserves. However, XAUT holders can view assigned gold bars by the serial number on the project's website.
Momentum For Gold-Backed Cryptocurrency Proving To Be Popular
Stablecoins are proving to be popular investment opportunities, especially as yields for DeFi increase. Gold's status as a safe haven keeps the metal popular, and gold-backed cryptocurrencies are an easy and accessible way to add bullion to a portfolio.
---
This is a sponsored press release. The publication on this page should not be viewed as an endorsement by CoinGuides.org. CoinGuides is not responsible, directly or indirectly, for any loss or damage caused and we are not responsible for the accuracy or quality of the content on this page. We highly recommend all readers to conduct their own research before investing in the company, products or services mentioned in the above article.
---