Exchanges
Binance Futures Referral Code: "coinguides" – Get 20% Discount
Join Binance Futures: https://www.binance.com/futures
In late 2019 Binance officially launched its futures platform. It's a derivatives trade exchange similar to BitMEX but with USDT margined where you can trade with up to 125x leverage. Currently the platform offers the following products: Perpetual futures, Quarterly futures and Leveraged tokens.
Now if you are an experienced cryptocurrency trader using platforms like BitMEX or Bybit; then you should definitely check out this exchange. The platform has nice interface, decent specification and great liquidity. Now before you sign up we kindly ask you to use our Binance futures referral code. Of course it will help you save a lot on fees. In addition to that you'll earn a 10% bonus from all your futures trades for the first 30 days.
Binance Futures referral code
The above link has the futures referral code embedded. It should take you to the registration page where you can verify the code and the 10% commission discount.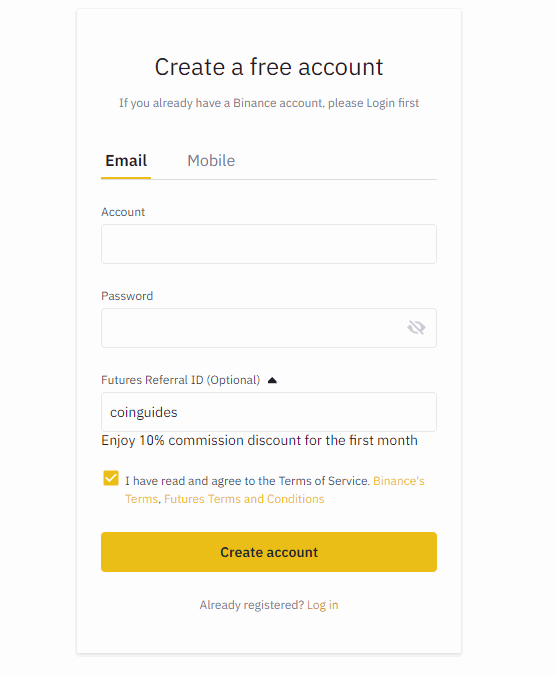 Note: This code is only valid for Binance futures exchange. If you are looking to obtain a similar promotion for spot exchange then we suggest you to check this Binance spot referral ID guide.
Also the referral code is only applicable for users who haven't signed up for Binance futures account yet.
If you already have a futures account and are looking to grab the discount then you may want to consider opening a new account.
Benefits of referral code
As we said; by using our Binance futures referral code you'll save 10% on your trading fees. Along with that you'll get 10% from your own trades which is shared from our referral bonus; that makes up a total of 20% discount.
Note: Both fee and referral discount is only valid for 30 days.
Want to save more on trading fees? If you have used Binance spot exchange then you know that by using BNB you can save up to 50% on trading fees. Now the same feature applies to Binance futures as well. But here you only get 10% discount when paying with BNB (Binance Coin).
Additionally you can also earn up to 20% with Binance futures referral program which we'll explain later in this article.
How to apply the code in Binance Futures exchange?
Joining Binance futures using referral code is quite simple.
Visit Binance futures registration page. This link contains the discount so don't worry about applying the code manually.
Create your Binance account either using email or mobile.
Once done verify your account and start trading.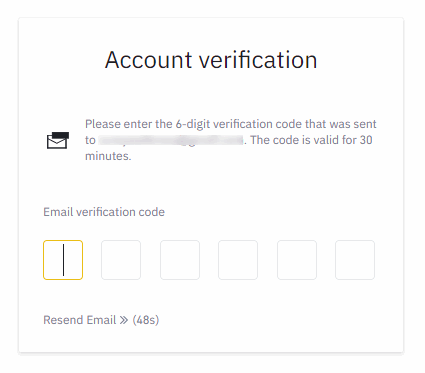 Note: After you complete the registration you'll be asked to enable security verification. It is most important and we recommend using Google authenticator.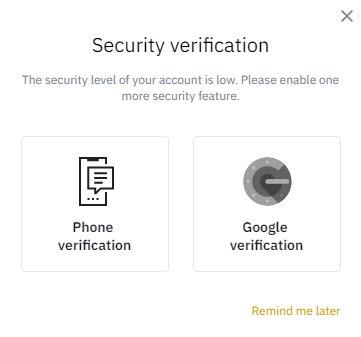 Alright! but what if you already have a Binance account?
Existing Binance users
You can still apply the referral code and grab the discount even though if you are an existing Binance user. That is only when you don't have your futures account activated yet. If you already have a futures account open then you'll not be able to apply the code. You'll have to create a new account.
Just visit this futures page and towards the right side you'll see open futures account section where you'll also find an optional area to input the referral code.
Apply the code: coinguides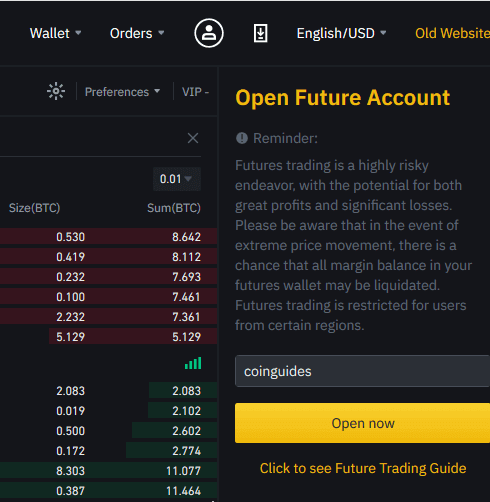 Once done, click open now. Your futures account will be opened instantly and you can start trading with discount.
Cant enter referral code even though you are new to Binance futures? We suggest you to first clear your browser cache and then try applying the code. It should work.
Promotion details
When you trade on Binance futures you'll have to pay a certain amount of fees to Binance. The fees depends on whether you are a maker or a taker. For fee structure refer to the image below.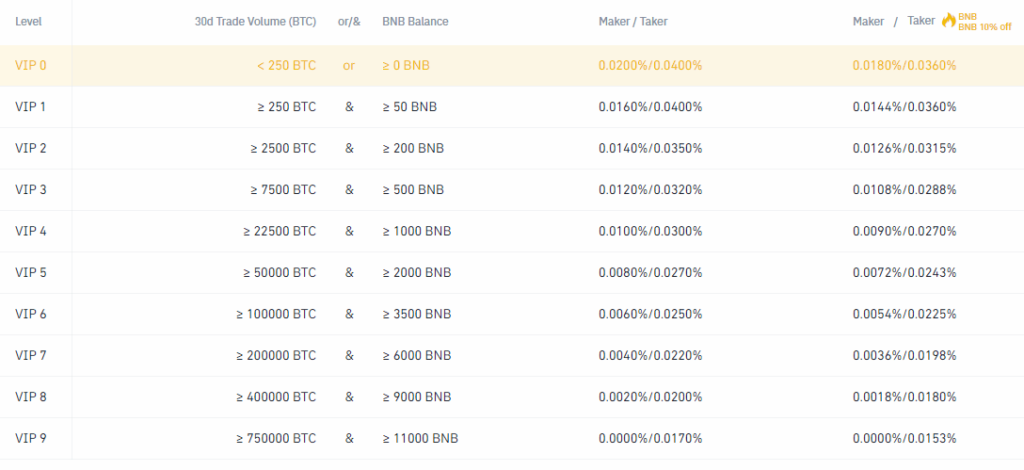 Now by using our futures referral code 1. You'll save 10% on your trading fees. 2. You'll get 10% discount from your own trades which will be automatically added to your account as cashback offer. However note that this promotion is only valid for 30 days.
What is Binance Futures?
Binance futures is a derivatives trade platform by Binance where you can leverage trade Bitcoin, Ethereum and other popular cryptocurrencies.
In terms of features, functionality and exchange mechanics the platform shares similarities with BitMEX. It has perpetual contracts, quarterly futures, funding occurs every 8 hours, auto deleverage in case of insufficient funds and insurance fund funded by liquidation. Except there are few key differences.
Binance futures is USDT margined. Meaning you can only trade using USDT and not BTC. It offers up to 125x leverage. You can long or short Bitcoin with up to 125x leverage (which is highly not recommended). In addition to Bitcoin you can long / short the following cryptocurrencies.
Binance futures supported cryptocurrencies:
BTC / ETH / BCH / XRP / EOS/ LTC / TRX / ETC / LINK / XLM / ADA / XMR / DASH / ZEC / XTZ / BNB / ATOM / ONT / IOTA / BAT / VET / NEO / QTUM / IOST / THETA / ALGO & ZIL.
More coins will be supported soon. Also this exchange currently offers the following contract types.
Perpetual futures: Trade with up to 125x leverage with USDT margin. No expiration.
Quarterly futures: Token margined with quarterly settlement dates where you can trade up to 125x leverage.
Leveraged tokens: Allows you to trade with increase leverage without the risk of liquidation.
Now before you use our futures referral code (coinguides) and start trading we kindly request you to read the following risk warning.
Risk Warning
Leverage trading can be a great way to increase your Bitcoin holdings. However please be aware of the risks before you deposit your money and start trading on Binance futures. Trading on this exchange is a lot different than trading on regular Binance (spot exchange).
Futures trading is only recommended for more experienced traders. It's a highly risky endeavor where you have the potential to make great profits and also significant losses.
Here you are basically speculating on whether the price is going to go up or down. Make sure you fully understand what futures is before you start trading.
Also remember that Bitcoin and other cryptocurrencies are highly volatile. During extreme price action there is high chance of getting your account liquidated and losing all of your money. So please be cautious and never ever over leverage.
If you are a beginner then read tutorials before you trade. Start with 2x to 10x leverage and always ensure to use appropriate stop losses. Stay away from 100x, 125x leverage which is almost same as gambling.
Earn up to 30% with Binance futures referral program
If futures trading is not your thing then you can still profit from Binance futures referral program. Grab your referral code, invite your friends and start earning passive income.
You can earn up to 20% of trading fee commissions from each successful referral. On the other hand your referral will get a 10% discount on trading fees for 30 days. It's a win-win.
To get started open your Binance futures account, drop down settings at the top right corner and click on referral.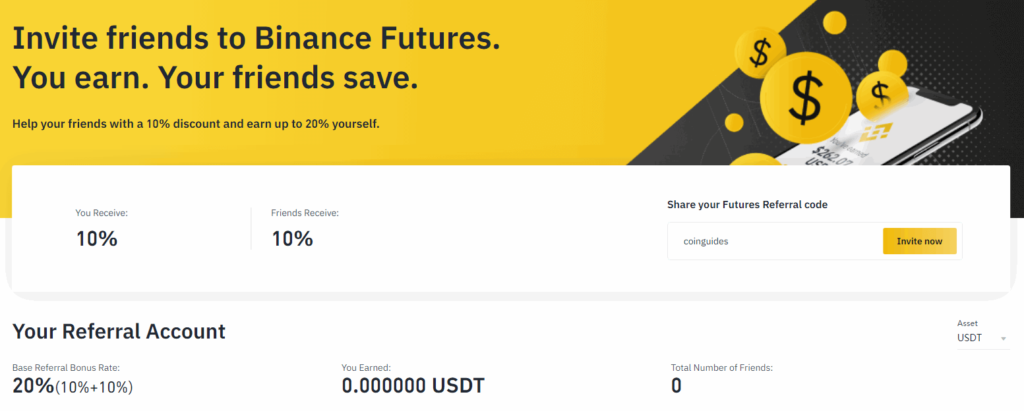 Copy the referral code, share it with your friends and earn commissions every time your referral makes a trade.
To help people remember; you can also customize your Binance referral code.
Futures referral program details
The maximum referral bonus is 30% of which you'll be sharing 10% bonus with your referral for first 30 days. You only get 30% when you hold BNB balance more than 500. Or else your referral bonus will be 20% of which you'll be sharing 10%.
The 10% bonus which you share with your friends cannot be changed and it is applicable only for first 30 days.
| | | | |
| --- | --- | --- | --- |
| Your BNB Balance | Your Base Referral Bonus Rate | Your Referral Bonus Rate | Your Friends' Discount (First month) |
| < 500 BNB | 20% | 10% | 10% |
| ≥ 500 BNB | 30% | 20% | 10% |
Share your Binance futures referral code on social media and start earning passive income. The bonus last for 12 months from the date of futures account registration. Also Binance reserve the right to cancel or amend the promotion anytime. Read their futures referral terms and conditions for more details.
Hope you have used our Binance futures referral code to save money on futures trade. Happy and Safe Trading!