Glossary
Stacking Sats – What does the term stack sats (satoshi) mean in Bitcoin?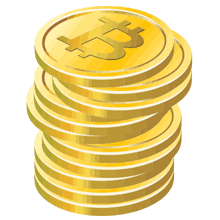 How often have you seen this hashtag #StakingSats trending on crypto Twitter. The term Staking sats have become very popular and is one of the most recognized catch phrase used by crypto community and the hodlers of Bitcoin.
"I'm stacking those sats". "Bro, do you even stack?" "Stack sats while it's cheap!" "Go forth and stack some sats". So what does it mean when someone says I'm stacking sats? Stack sats is simply another way of saying "accumulate Bitcoin".
Here let's see what does stacking sats mean? The history, origin of this term and why people stack sats on a regular basis?
Definition: Stack Sats
[/ stak / sats ]
"Stack" – It's a pretty straight forward word that refers to obtain or accumulate something.
"Sats" – Sats in short refers to "Satoshi" which is derived from the name of the creator of the Bitcoin, Satoshi Nakamoto. Satoshi is the smallest divisible unit of a Bitcoin and there are 100 million Satoshis in 1 Bitcoin.
1 satoshi = 0.00000001 Bitcoin
To learn more about this check this article that explains satoshi. Also you can use this Satoshi calculator to know its value and to convert it to your national currency.
What is Stacking Sats?
The act of accumulating sats (Satoshis) regularly through mining, buying or by earning is called stacking sats. By stacking sats you are basically purchasing small amounts of Bitcoin.
This term emphasizes that even small amounts of Bitcoin accumulated today can be useful and valuable in the future.
Origin & history of the term stack sats
The term "stack sats" originally tweeted by an individual from the Bitcoin community. It all started as a meme. But later it was mentioned on several occasions and it slowly become a popular phrase among the Bitcoin community.
As the term became popular many started using #stackingsats hashtag in their tweet along with the screenshot showing their Bitcoin proof of purchase to the community.
#stackingsats pic.twitter.com/39ZW8e4XOU

— jack (@jack) March 3, 2019
The stacking sats movement got widely noticed in March 2019 when CEO of Twitter and Square, Jack Dorsey tweeted #stackingsats showing their Bitcoin purchase using Cash App.
On April 2019 this term "Stacking Sats" got added to the UrbanDictionary.com
Currently many Bitcoin companies like Cash App, Lightning Labs started adopted this phrase and is now very actively used by the Bitcoin rewards company, Lolli.
So what is the point of stacking satoshis?
Why stack satoshis?
The whole point of stacking sats is to accumulate more Bitcoin without breaking the bank. If you wanted to accumulate Bitcoin then one of the best way to do is by stacking sats (buying fractions of Bitcoin) regularly.
Here is a handy stacking calculator from Coin Gecko that shows how much Bitcoin you can accumulate over a period of time if you start stacking regularly from Today.
Recent data suggest that number of Bitcoin address holding 1 BTC has hit all time high and is drastically increasing. It shows that Bitcoin holders are on the rise and how do you thing people buy such huge amount? They do so by stacking sats on regular basis.
262 sats for a penny
26,200 sats for a dollar
2,262,000 sats for a hundo

In a couple years we will look back at 2019 and be blown away at how cheap bitcoin was. #stackingsatshttps://t.co/JISUfigX2L by @jackopr1 pic.twitter.com/frMtGf9T1s

— ODELL (@ODELL) March 2, 2019
Bitcoin is a scarce asset and people believe that the value of Bitcoin will increase over time. Also with governments printing so much money and the effect of inflation has made people to dollar cost average Bitcoin. Even a small amounts today can turn out to be a lucrative investment in the long run.
So now how do you stack sats?
There are several ways to stack sats like automated Bitcoin investing, Cash back rewards in Bitcoin, through mining, by running a lightning node and many others. This we'll cover in a separate article.
Are you stacking sats and if so how do you stack them? Tell us in the comments below.