Litecoin Halving Live Countdown Timer – LTC Block Reward Halving Date
Litecoin (LTC) will be witnessing the decrease of block reward within 100 days. This event is expected to take place around August, 06, 2019 and it will reduce the Litecoin mining block reward into half. The below countdown timer shows you approximately when the Litecoin halving event will occur.
Block reward halves @ block height: 1,680,000
LTC reward drop ETA: 05, August, 2019 12:59:15
It is expected that on this date and time Litecoin mining reward will decrease from 25 LTC to 12.5 LTC per block and it will take place approximately in:
---
What is Litecoin Halving?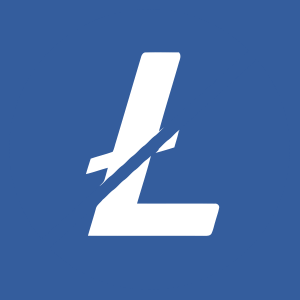 Litecoin halving is an event similar to Bitcoin halving and it roughly occurs every 4 years. During this event the mining block reward of Litecoin will be divided by two (halved). It is programmatically hard-coded that every 840,000 blocks the Litecoin block reward halving should occur and the number of Litecoins generated should be cut in half.
Started in 2011 the first having event of Litecoin occurred at block height 840,000 (August 2015) where the mining block reward decreased from 50 LTC to 25 LTC. The next halving event that is the upcoming LTC halving will occur at block # 1,680,000. It is estimated around 06, August, 2019 where the reward for mining Litecoin will be reduced from 25 LTC per block to 12.5 LTC / block.
This halving is a fixed event that occurs every 840,000 blocks. Since the block generation time of Litecoin is set to ~2.5 Minutes the halving event is scheduled to happen every 4 years. This halving of the mining reward structure is aimed at controlling the coin inflation. Also it ensures that Litecoin reaches the total supply of 84 Million (4 times the max supply of Bitcoin).
So why it matters and what's so significant about the Litecoin halving event?
Importance of Litecoin block reward halving
The upcoming event is all about cutting the coin rewards from 25 coins to 12.5 coins. Miners are currently earning 25 LTC per block. But after this event miners will be earning 50% lesser coins (12.5 LTC) for validating every successful block. It means the profitability will be cut into half. Since this event decreases the inflation rate of the cryptocurrency it leads to greater scarcity thus naturally pushing the price up.
In the history of Litecoin there have been only one halving event occurred in the past where the reward dropped from 50 to 25 LTC. Before that event took place the price of Litecoin surged and the reduction of block rewards had a great impact on the Litecoin market as a whole.
Being one of the most dominant altcoins many experts believe that this event too will cause a big market reaction and it will shoot up the price of Litecoin.
Will the history repeat itself? Its quite difficult to predict on what would actually happen.
Anyways check out this Binance report on the upcoming Litecoin halving scenarios.
Also for more information please watch the video below. Its from the Litecoin association explaining the Litecoin block reward halving event in detail.
Live Litecoin (LTC) price
The halving is one of the most significant event for Litecoin. So if you are a stakeholder or if you are looking to invest in Litecoin then be prepared for this event. Also if you are miner then your mining profitability may go down.
As of September, 2023: Litecoin (LTC) is priced at $63.06. It is currently ranked at #15 with a marketcap of 4.64B and has a 24 hour trading volume of 373,121.48 USD.
---

---
LTC block reward structure / future halving dates
Litecoin is a fork of Bitcoin and so they both share some similarities like for example the block reward and the halving structure.
While it resembles Bitcoin; Litecoin also has some key differences. The total supply of Litecoin is 84,00,000 which is 4 times that of Bitcoins supply. Also Litecoin generates blocks four times faster than Bitcoin (2.5 Minutes compared to 10 Minutes).
Just like Bitcoin the block reward started at 50 LTC / block and it will be halved every 840,000 blocks. This halving cycle will continue to occur until all the 84,00,000 LTC (total Litecoin supply) are mined. It is uncertain when all of the coins will be mined. However it is expected that by around the year 2142 all the Litecoins will be brought in to circulation as per the block rewards schedule.
Litecoin halving table
Below table represents the Litecoin block reward structure and the future expected halving dates.
| | | |
| --- | --- | --- |
| Block Reward Drop | Block Height | Expected LTC Halving Dates |
| 25 | 840000 | 08 / 2015 |
| 12.5 | 1680000 | 08 / 2019 |
| 6.25 | 2520000 | 08 / 2023 |
| 3.125 | 3360000 | 08 / 2027 |
| 1.5625 | 4200000 | 08 / 2031 |
| 0.78125 | 5040000 | 08 / 2035 |
| 0.390625 | 5880000 | 08 / 2039 |
| 0.1953125 | 6720000 | 08 / 2043 |
| 0.09765625 | 7560000 | 08 / 2047 |
| 0.048828125 | 8400000 | 08 / 2051 |
| 0.0244140625 | 9240000 | 08 / 2055 |
| 0.01220703125 | 10080000 | 08 / 2059 |
| 0.006103515625 | 10920000 | 08 / 2063 |
| 0.003051757813 | 11760000 | 08 / 2067 |
| 0.001525878906 | 12600000 | 08 / 2071 |
| 0.0007629394531 | 13440000 | 08 / 2075 |
| 0.0003814697266 | 14280000 | 08 / 2079 |
| 0.0001907348633 | 15120000 | 08 / 2083 |
| 0.00009536743164 | 15960000 | 08 / 2087 |
| 0.00004768371582 | 16800000 | 08 / 2091 |
| 0.00002384185791 | 17640000 | 08 / 2095 |
| 0.00001192092896 | 18480000 | 08 / 2099 |
| 0.000005960464478 | 19320000 | 08 / 2103 |
| 0.000002980232239 | 20160000 | 08 / 2107 |
| 0.000001490116119 | 21000000 | 08 / 2111 |
| 0.0000007450580597 | 21840000 | 08 / 2115 |
| 0.0000003725290298 | 22680000 | 08 / 2119 |
| 0.0000001862645149 | 23520000 | 08 / 2123 |
| 0.00000009313225746 | 24360000 | 08 / 2127 |
| 0.00000004656612873 | 25200000 | 08 / 2131 |
| 0.00000002328306437 | 26040000 | 08 / 2135 |
| 0.00000001164153218 | 26880000 | 08 / 2139 |
| 0.000000005820766091 | 27720000 | 08 / 2143 |
---